SRHU's calendar year speaks of diverse co-curricular and extra-curricular events for students.
Co-curricular events comprise of quizzes, debates, seminars, conferences and technical workshops organized by respective academic departments to hone professional acumen of the students. Many accomplished individuals from academia, industry and governance come for interactive sessions and share their invaluable experiences with the young students. Professionals deliver talks on the latest developments in their industry and also make students aware of the skill sets they must acquire to excel. Apart from this, the students undertake educational field visits and long in-company training to understand various aspects of environmental and social responsibilities.
Extra-curricular activities expose our students to a variety of cultural and community service programs. They participate in events such as sports, games, song & dance/ drama and other cultural activities besides volunteering in free eye & health check-ups, blood donation camps, etc. Owing to their tireless, zealous efforts SRHU has been increasingly successful in bringing awareness to the people in the region around fatal diseases and day-to-day health on one hand, and, helping shape happy, healthy, competent students on the other.
Some of the recent activities: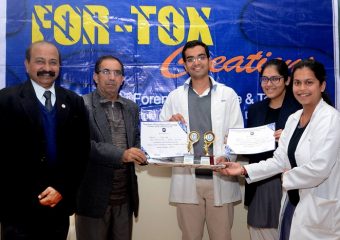 Department of Forensic medicine & Toxicology, Himalayan Institute of Medical Sciences (HIMS) organized "Fortox Creations" annual event which is to award research projects and scientific models. Mansi Bansal and Ridhima Aggarwal were declared the best researchers for their work on sex determination from foot index.The models "Death due to Starvation" and "Mechanical Asphyxias" were awarded First and Second prizes respectively. Many of these research works are presented in various conferences and published in national and international journals.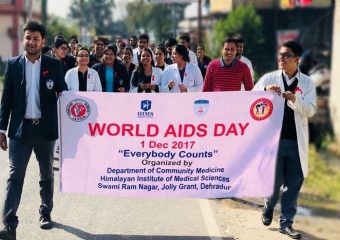 Young and aspiring doctors of the future studying at HIMS organized mass AIDS awareness rally. Preventive health talks by a team of doctors on this fatal disease were conducted at Himalayan Rural and Training Health Center Kurkewala and Community Health Center Doiwala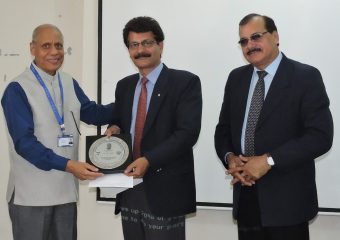 SEBI Workshop on "Financial Planning for Young Investors" organized by Himalayan School of Management Studies (HSMS) had Certified SEBI trainer and corporate professional Prof. Sunil Madan share insights into financial planning, role of The Securities and Exchange Board of India (SEBI) /National Institute of Securities Market (NISM) etc.
The students of HSMS structured a cleanliness drive "Swachhta Pakhwada" along different locations starting from the University Campus. They covered Bhaniawala locality, Haat Market, Thano Road and the famed Kalusiddh Temple. ​The cleanliness drive concluded with the students taking a pledge for the same.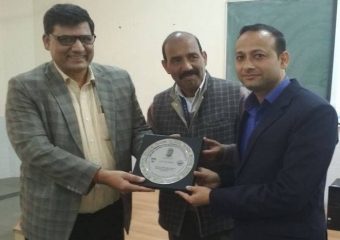 Mr. Sunil Dutt Uniyal, AGM Human Resources, Rockman Industries, was invited by Himalayan School of Engineering & Technology (HSET) for an interactive session on industry expectations from mechanical engineers.  The session was extremely helpful for the students to identify the areas to further hone their skills.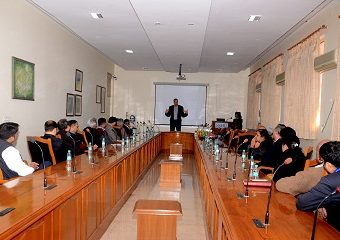 Prof Olaf Wolkenhauer, Department. of Systems Biology and Bioinformatics, Rostock University, Rostock, Germany, interacted with the Post Graduate and Under graduate students of Himalayan School of Biosciences (HSBS) and delivered a talk on the scope of interdisciplinary aspects of science and the role of computational biology in new emerging field of system biology by undertaking industrial, applied research and consultancy.
Prof M K Nautiyal, Director Uttarakhand Council for biotechnology, Haldi, Udham Singh Nagar, was invited to deliver a talk on "Need of Bio-fertilizers for sustainable development in the State of Uttarakhand".