International Conference - Nutraceuticals & Chronic Diseases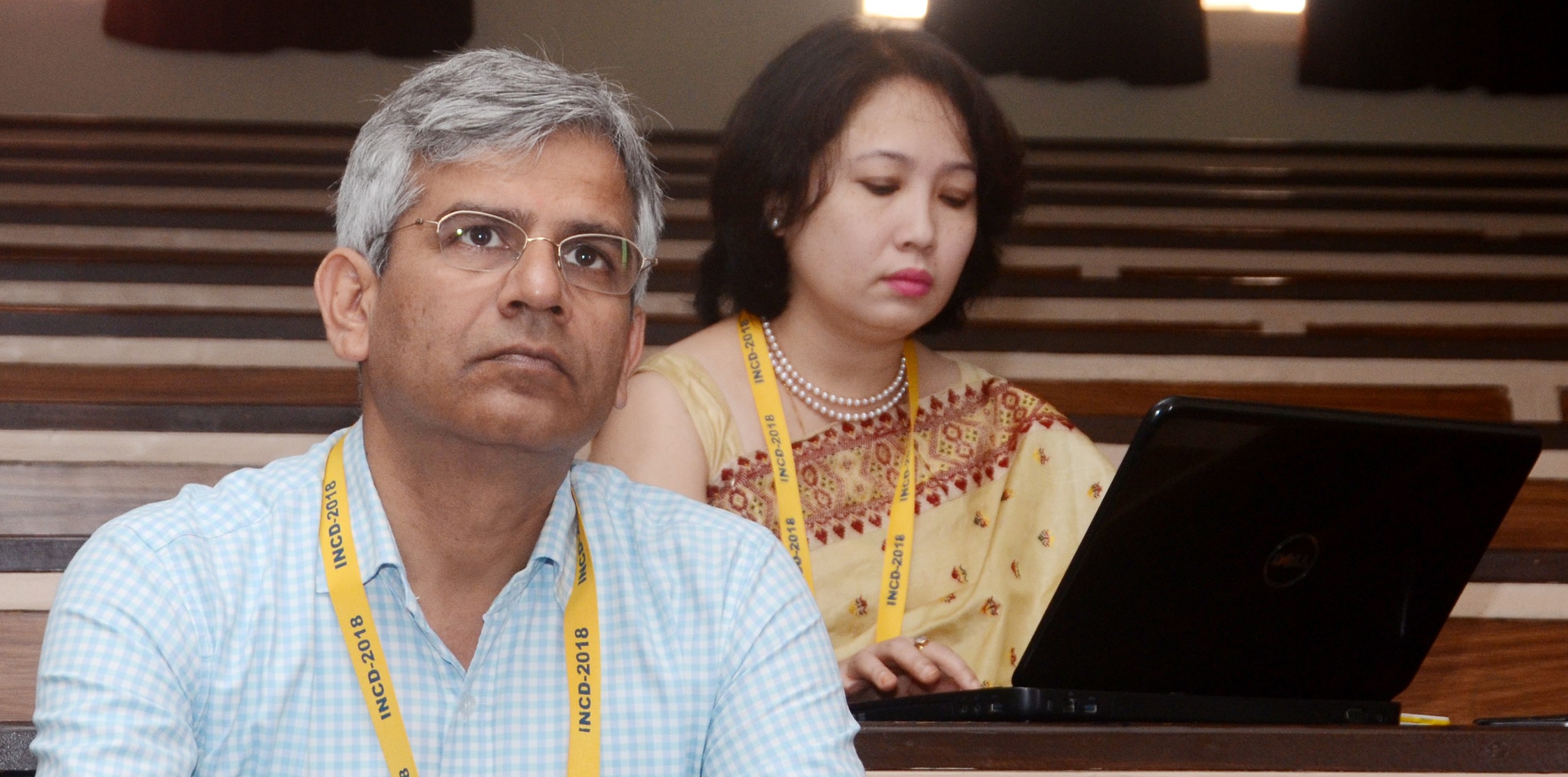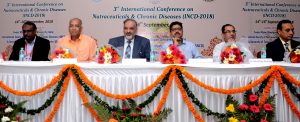 The Cancer Research Institute (CRI) of Himalayan Institute of Medical Sciences (HIMS) hosted 3rd International Conference on Nutraceuticals & Chronic Diseases (INCD) on 14th to16thSeptember, 2018.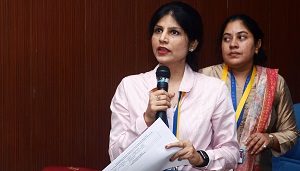 SRHU acted as the proud host and organizer for this three days event, under the aegis of International Society of Nutraceuticals and Chronic Diseases.
The word Nutraceutical is combined from the words nutrition and pharmaceutical. A Nutraceutical product is a food or fortified food product that not only supplements the diet but also assists in treating or preventing chronic disease, so provides medical benefits. Specific and targeted artificially created drugs supplied by pharmaceutical companies have not been found much effective against multi-genic chronic diseases. Also, their extended use tend to exhibit side effects. In contrast, Nutraceuticals have been found to be multi-targeted, highly effective over long-term and exhibit minimal side effects. International Society of Nutraceuticals and Chronic Diseases works towards exploring such facets.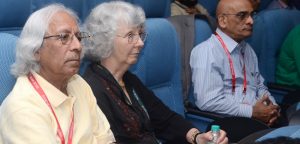 Owing to the credibility INCD conferences have earned in a short span of time, the event received enormous response. This academic conference witnessed participation from USA, Germany, Japan, Egypt and India. More than 500 participants including International & National Scientists, Doctors and Students got together to explore the scientific basis for the "Role of Nutraceuticals in chronic diseases" and present their research.
Multidisciplinary symposium, panel discussions and lectures were strategically presented by Health professional, Scientists, Nutritionists and regulatory Toxicologists.The discussions revolved around long-term clinical studies and their beneficial and other effects. Approximately 70 posters were presented by Young Scientists and Students.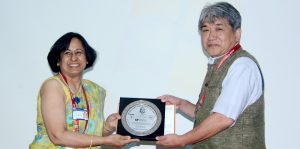 Dr. Bharat Aggarwal, Dr. Subhash Chauhan, Dr. Farid Badria from USA, Egypt and other delegates from Japan, California shared their research work on nutraceuticals. UCOST Director Dr. R. Dobhal discussed about Himalayan flora and fauna. Dr. Syed Farooq, President Himalaya Drug, was the chief guest and Dr. Vijay Dhasmana,Honourable Vice Chancellor of SRHU,was the guest of honour.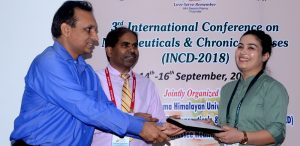 Dean HIMS Dr. Mushtaq Ahmad appreciated the well-organized academic feast. Director CRI Dr. Sunil Saini, organizing chairperson, emphasized on the significance of Nutraceutical and Chronic Diseases during the inaugural address of scientific program. Dr. Renu Dhasmana Director Nursing, Dr. S.K Verma, Dr. B.P Kalra, Dr. Vipul Nautiyal, Dr. Saurabh Bansal, Dr. Upasana Dr. Manisa, Dr. Anshika, Dr. Kunal left no stone unturned to organize this event. Dr. Anupam Dhasmana provided exceptional services in this academic event. Dr. Meenu Gupta gave vote of thanks as organizing secretary of the event.