SRHU - DCAC Collaboration

Swami Rama Himalayan University's (SRHU) commitment to empower students with knowledge and skills is cemented by yet another firm step. University has signed an agreement with Danish Consortium of Academic Craftsmanship (DCAC) that works on applied sciences, and provides education, training and organizational development in companies through education. Together with DCAC, SRHU will establish Nordic Center of Excellence (SUNCoE). The strategic partnership between SRHU and DCAC will contribute significantly in the areas of research, education, training and skill development.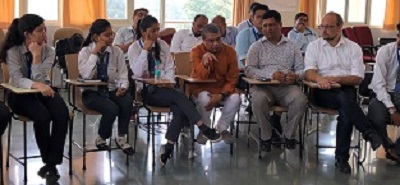 Subsequent to signing of MoU, a joint workshop on Training the Teachers (TTT) was conducted for selected faculty members of Himalayan School of Management Studies (HSMS) and Himalayan School of under SUNCoE between 11th-13th September, 2018 that was aimed at sharing pedagogical knowledge and best practices.
The key highlight is that selected students also participated and shared their experiences and provided constructive feedback to further expand the way we teach and learn at SRHU. Furthermore, Students and faculties explored pedagogic way that is modern and relevant in today's time. This workshop also helped in developing and understanding of the varied culture of two countries among the participants.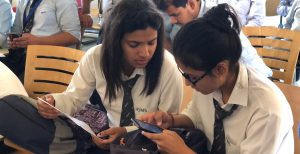 The trainers for the program were Professor Sudhanshu Rai from Copenhagen Business School and Michael Christiansen, Head of International Relations, IBC-Denmark.
Some of the areas covered in the workshop included:
Communications skills
Student and Faculty engagement
Learning skills
Applied skills
And much more...