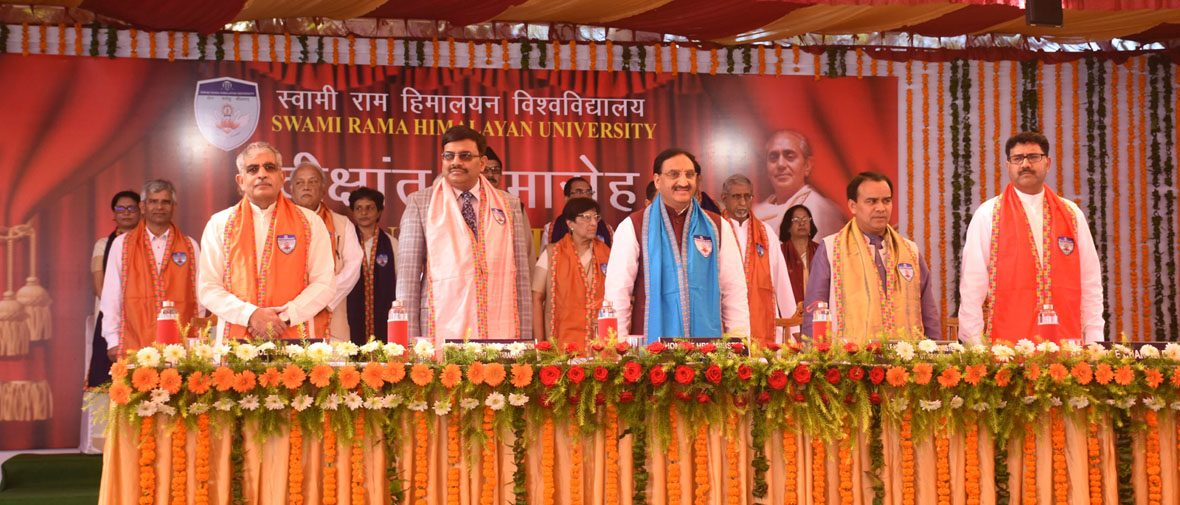 4th Convocation Ceremony Concludes at SRHU
Swami Rama Himalayan University (SRHU) held its 4th Convocation in its campus on 17th November, 2019. Union Minister for Human Resource Development, Govt. of India, Dr. Ramesh Pokhriyal 'Nishank' was the Chief Guest for the ceremony. Among other dignitaries Minister of State for Higher Education Dr. Dhan Singh Rawat, Principal Secretary, Higher Education Anand Bardhan, Vice Chancellor, SRHU, Dr. Vijay Dhasmana and Pro Vice Chancellor, SRHU, Dr. Vijendra Singh were present.

The ceremony started with Registrar Nalin Bhatnagar leading the academic procession into the venue. ITBP band played the National Anthem followed by Vice Chancellor, SRHU, Dr. Vijay Dhasmana declaring the convocation ceremony open.
In his welcome address Dr. Dhasmana shed light upon the progress of the university in past few years. He mentioned how able doctors from SRHU were serving all around the world, nurses graduating out of the university could easily be spotted in each and every hospital of the state, and engineering and management graduates were making entry into top corporate companies like Infosys, TCS, Cognizant, Ernst & Young, OM Logistics, etc.


Addressing the Fourth Convocation of SRHU, Union HRD Minister Dr. 'Nishank' said that Swami Rama's ideals can be seen in the motto of this institute "Love, Serve, Remember". Talking to the future doctors, paramedics, nurses, engineers and managers, he advised them to not only focus on building a great career but also dedicate their work to the service of the country and society.
"SRHU is an inspirational institution, not just a teaching one" - Dr. 'Nishank'
Speaking to reporters later, Dr. 'Nishank' said that there is a shortage of doctors in the mountainous region but Swami Rama Himalayan University is effectively working in this direction. The teaching hospital of the University, Himalayan Hospital, is also working in the field of public service in Tehri District Hospital, Belleswar and Devprayag along with Pauri. "Not only this, SRHU is enabling youth to become self-reliant in terms of employment and skill development. Other educational institutions should take inspiration from the functioning of Swami Rama Himalayan University", he added.
Dr. Dhan Singh Rawat, Minister of State for Higher Education said that it is a matter of joy that along with education, Swami Rama's dream to provide quality health to the public of Uttarakhand is being fulfilled. Stressing the need to make higher education employment-oriented, he said that through higher education, youth can be transformed into an employment providing class instead of one seeking employment. For this, qualitative improvement in higher education will have to be done in the state. We also need to pay special attention to skill development and vocational education, he mentioned.

Dr. Swami Rama Best Graduate Award
Chief Guest Dr. 'Nishank' distributed degrees to the students. Dedicated and meritorious efforts of the students were recognized by giving away special awards. Mr. Vivek Rajdev (MBBS) and Ms. Garima (B.Sc. Nursing) were adjourned with Dr. Swami Rama Best Graduate Award.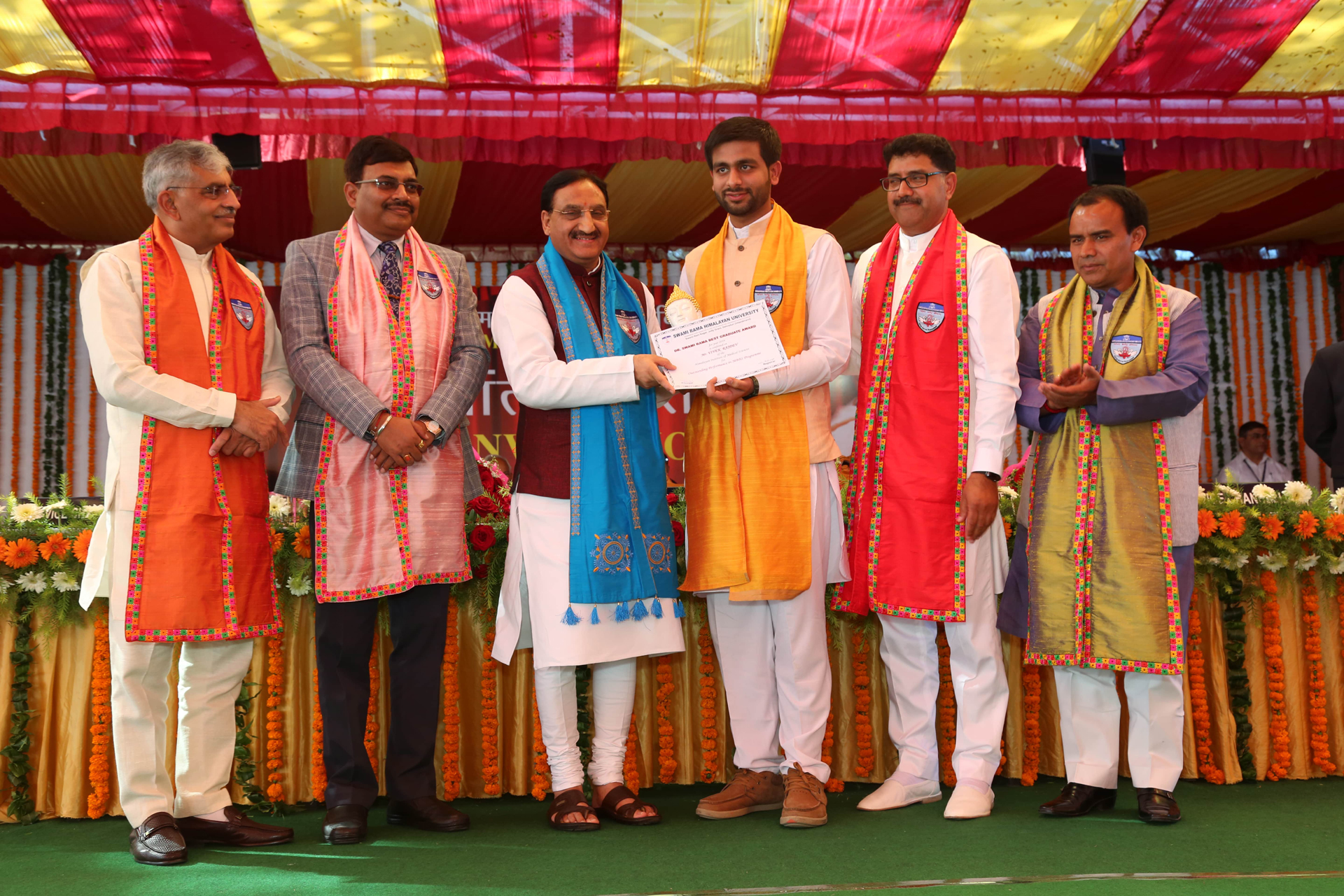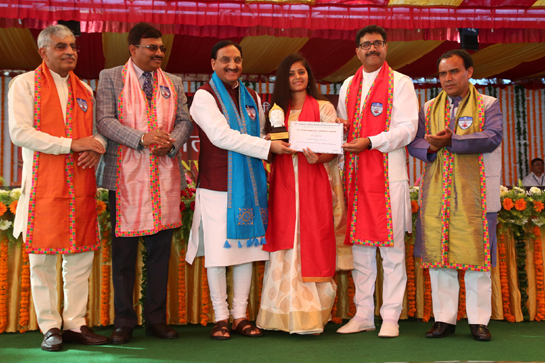 Ms. Garima (B.Sc. Nursing)
Degrees were awarded to a total of 674 students




Enthusiasm was visible among all the students who attended the convocation. 674 students from various colleges of the university attended the ceremony. Many parents accompanied their wards to the convocation and their pride was visible throughout the day.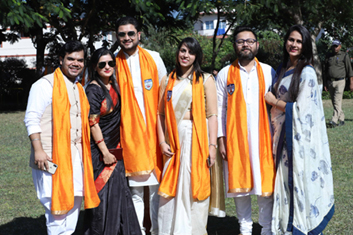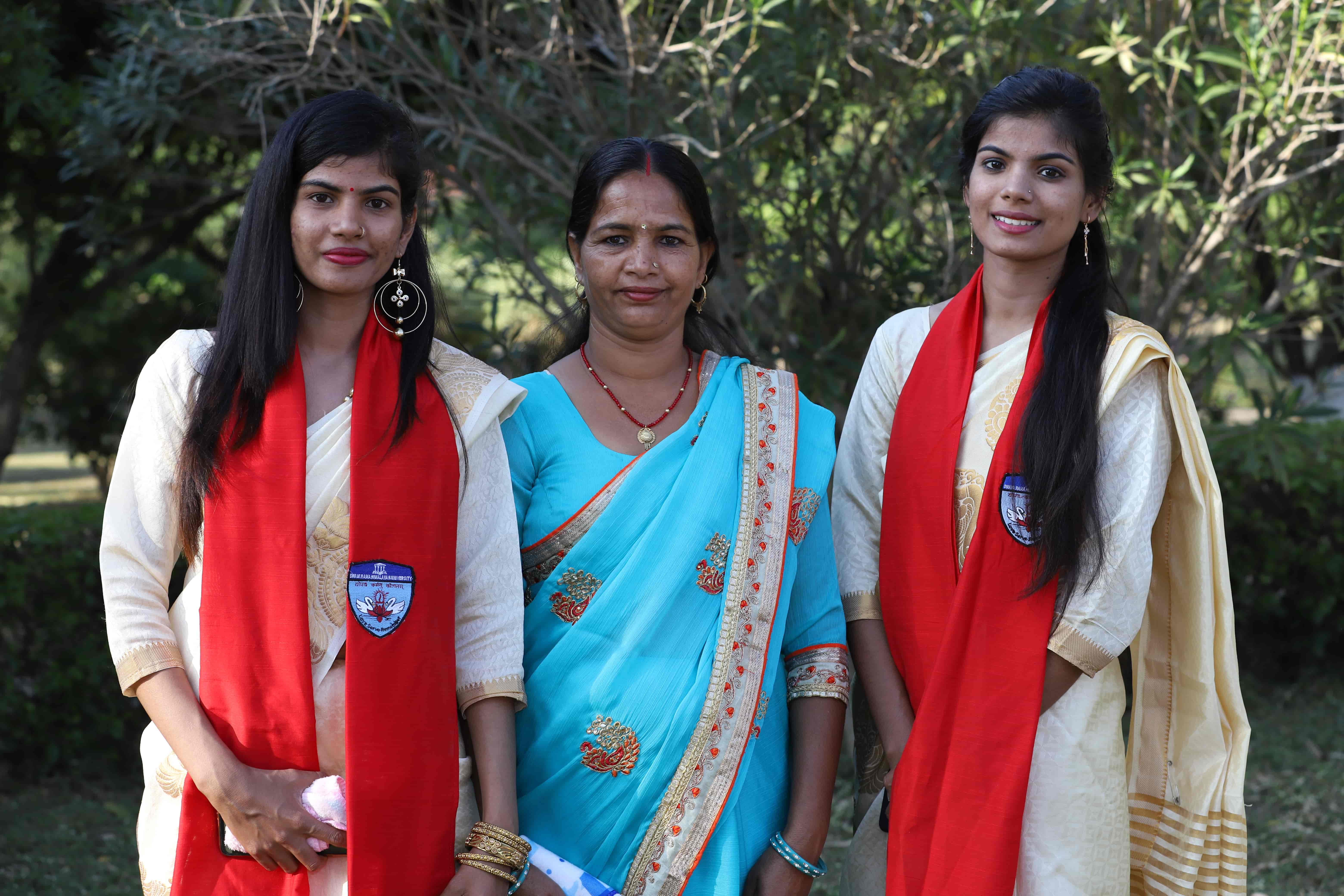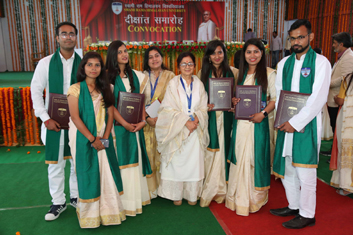 During the ceremony, Vice Chancellor of HNB Medical University, Dr. Hemchandra Pandey, Vice Chancellor of Doon University, Dr. C.S.Nautiyal, Rishikesh Mayor, Ms. Anita Mamgain, BoG Member and Director CRI, Dr. Sunil Saini, Financial Advisor, Dr. Prakash Keshaviah, Dean HIMS, Dr. Mushtaq Ahmed, COE, Dr. Vinita Kalra, HOD Paramedical, Dr. Anuradha Kusum, Dean Nursing, Dr. Sanchita Pugazhendi, Dean Engineering, Dr. R.C. Ramola and Dean Management, Dr. Alok Saklani were also present.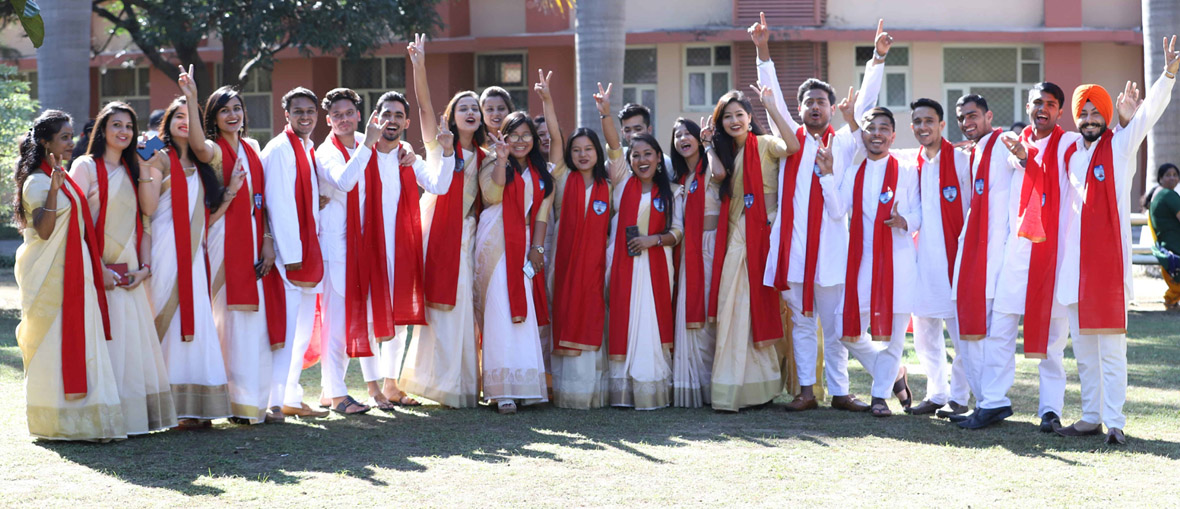 Glimpses of Indian culture seen in the ceremony
The highlight of the convocation was the attire of the students that reflected a glimpse of Indian culture. The male students donned kurta pajama while girls chose to wear saree topping it up with colored scarf of their college.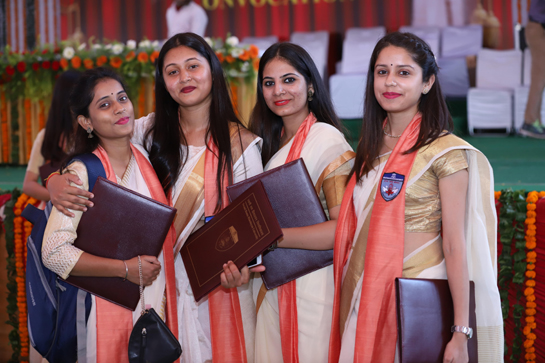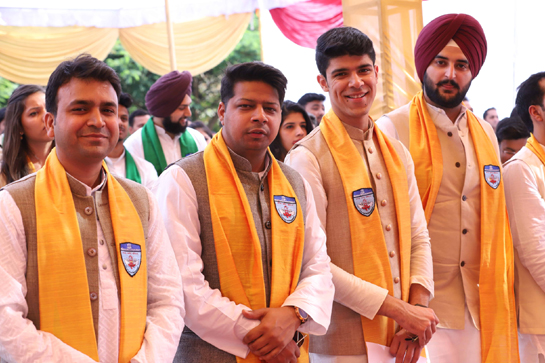 Convocation ended by a pledge taken by the students and singing national anthem along with the band.