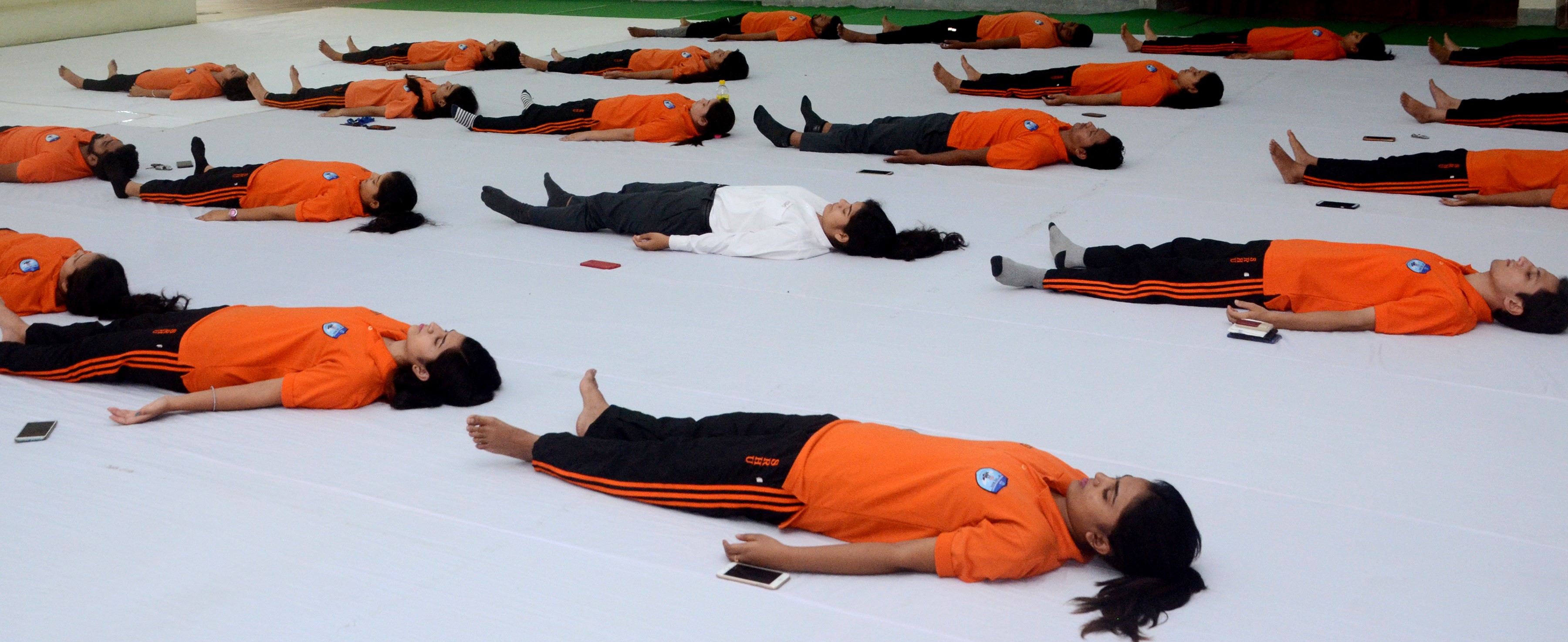 Science of Joyful Living Workshop
Management groups in the professional world are facing a severe task of dealing with stress and productivity issues of their employees. So, what are we giving to our students apart from regular coursework, to enable them to naturally cope up with challenging professional lives? Science of Joyful Living workshops for our students aim at developing an understanding of human physiology and psychology, and raising their awareness towards its everyday functioning. With this extremely powerful lifestyle management workshop students are given knowledge and tools to beat stress and create a healthy body and mind.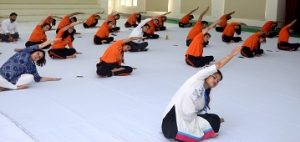 In the 2-day workshop organized for our Himalayan School of Management students, focus was on Body, Breath and Mind. Students were made aware of correct way of breathing and breath being the connecting medium between body and mind. The participants learned how regulating breath consciously they can manage their minds to focus better and keep any kind of stress out. Lectures were given on inculcating yoga & meditation practices followed by practical sessions. The workshop provides a scientific approach in the areas of:
1. Right Eating
2. Correct Breathing
3. Systematic Relaxation
4. Creative use of emotions
5. Meditation
6. Stress Management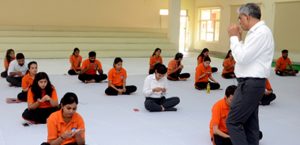 Dr. Vijendra Chauhan, Pro Vice Chancellor, explained to students how we are not just what we think and what we do. There are underlying emotions behind our actions. Then there are dietary habits that affect our physical, mental and emotional make-up. He also explained the importance of correct breathing. He advised students to add yoga and exercises to their lifestyles to stay healthy.
Our instructor Rahul Baluni thereafter led practicum on correct breathing techniques.
Dr. Prakash Keshaviah, Financial Advisor, introduced students to meditation and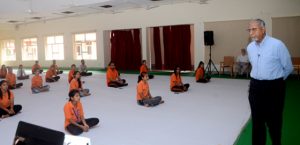 explained how it helps us focus ourselves from distractions of the mind. In his address he said age is not a factor at all for yoga & meditation. If we make it a habit to take up these practices since our student days then we can imbibe feelings like peace and love in ourselves. He also led students to basics of meditation practice.
And the biggest of all challenges - how to manage stress? Dr. Sunil Saini, Director,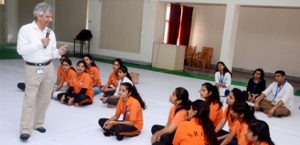 Cancer Research Institute, led the session for stress management, explaining how getting busy brings stress with it. He provided tips and techniques to manage stress and function better in challenging situations.
Dr. Kathleen Mckeehan, Advisor (Nursing) and a veteran of yogic science study, provided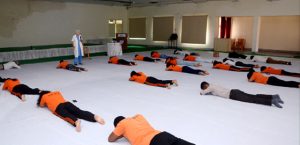 practical instructions for various yoga postures. She also conducted practical of systematic relaxation of body and mind.
Changing work cultures globally require a dynamic work brigade. To keep up, students need to be prepared accordingly. Our Science of Joyful Living workshop is an endeavor to establish the concept of healthy mind & body and subsequently help students in unlocking their hidden potentials, making them more creative and dynamic in their student and work lives.
One of the reasons we call our students future-ready professionals!