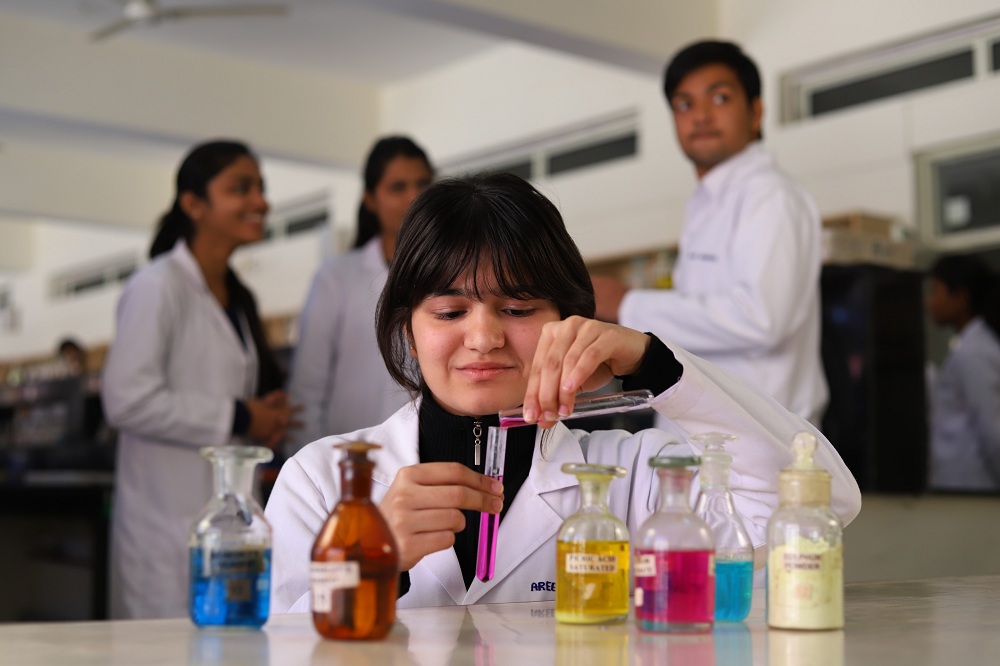 Biotechnology is a priori an interdisciplinary pursuit. It may rightly be regarded as a major offshoot of Biochemistry with foundations in many fields including microbiology, molecular biology, genetics, chemistry, biophysics, chemical & biochemical engineering.
In this program we provide graduate students with opportunity to enhance their knowledge in a selected branch or specialty of biotechnology - an interdisciplinary field combining biological sciences and engineering technologies.
In our program, the students will have access to advanced instrumentation & techniques in modern laboratories, besides, an opportunity to participate in seminars, workshops, expert lectures and summer trainings. Six months' research work under the supervision of a faculty is integral to our curriculum.
Students will acquire skills in developing micro-organisms and plants to clean polluted land or water, creating cleaner industrial activities by replacing chemicals with biological process, cloning & producing enzymes for use in manufacturing food & drinks, genetically modifying crops to increase productivity, etc.
Students can obtain specialization in animal biotechnology & cancer, plant biotechnology, environmental biotechnology & industrial biotechnology, or bioprocess engineering.
The faculty, rich in experience and training in the area of fermentation technology & bioprocess engineering, environmental biotechnology, plant biotechnology,animal biotechnology and cancer biology from the premier institutions of the country, is an added advantage.
Employment Opportunities
A bio-technologist may find jobs in Drug and Pharmaceutical research, Public funded laboratories, Chemical research, Environment control, Waste management, Food processing, Bio-processing industries, Healthcare etc.Jobs would be available as a Research Scientist, Executive - Industrial Operations, Medical Coding Professional, Scientist, Biostatistician, Food/ Industrial / Environmental Biotechnologist, Officers in Government Legal Bodies i.e. Public Health, Grant Management, Defence, etc.