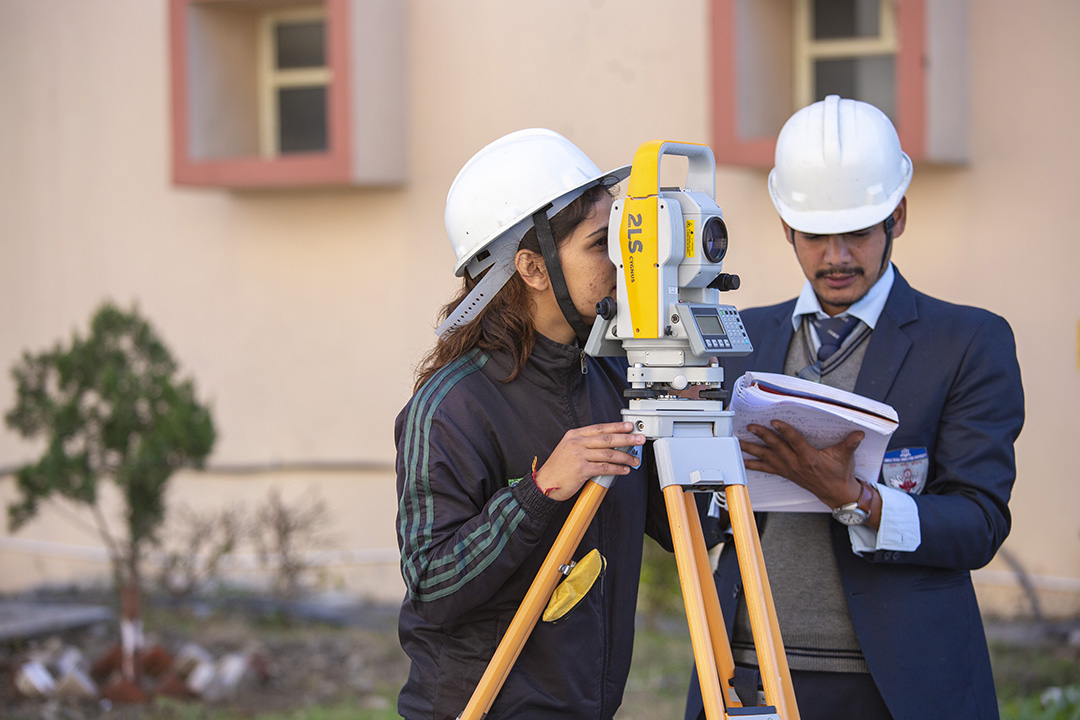 With access to hi-tech interdisciplinary laboratories, this department encourages students to take on technical challenges in various areas of civil engineering and imparts skills in problem solving, design and interpretation of experiments.  Emphasis is on fundamental principles and development of creative & analytical abilities enabling students to handle current & future scientific and technological challenges in the industry.
Students complete projects under the mentorship of competent faculty in the field of Transportation Engineering, Construction Technology & Management, Geotechnical Engineering, Structural Engineering, Water Resources, and Remote Sensing & GIS etc..
Major laboratories in the department
Environmental Engineering, Structural Engineering, Surveying
Concrete Technology & Building Material, Transportation Engineering
Fluid Mechanics & Hydraulic Machines, Soil Mechanics
Employment Opportunities
Civil Engineers can work in government departments, MNCs, Public Sector Units (PSUs) as well as private organizations. Students can find jobs as Design Engineer (structural, roads & highways), Site Engineer (building, roads, hydroelectric, tunnel projects), Quality Control Engineer, Quantity Engineer, Safety Engineer, Land Surveyor, Geotechnical Engineer, Draftsman / CADD Engineer.
Diploma holders are eligible for government jobs as well as opportunities created through entrepreneurship, and startups.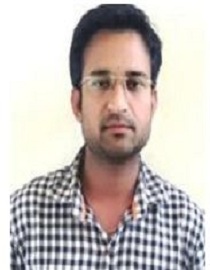 Name: Mr. Akash Deepak
Qualification: B.Tech (Civil Engineering), M.Tech (Geotechnical Engineering)
Designation: Assistant Professor -  Junior Scale
Teaching Experience: 3+ years
Special Interest: Geotechnical Engineering and Transportation Engineering
Achievement: GATE Qualified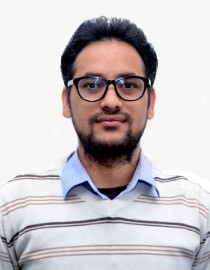 Name: Mr. Jaibeer Chand
Qualifications: B.Tech (Civil ), M.Tech (Structural Engineering)
Designation: Assistant Professor -  Junior Scale
Teaching Experience: 2 years
Publication: 2
Special interest:  Structural Engineering
Achievement: Gold Medalist in M.Tech.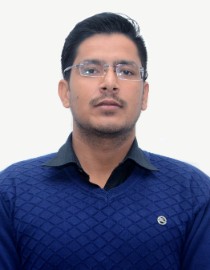 Name: Mr. Karan Singh Negi
Qualifications: B.Tech (Civil Engineering), M.Tech (Structural Engineering)
Designation: Assistant Professor -  Junior Scale
Teaching Experience: 2 years
Publication: 2
Special interest: Structural Engineering, Transportation Engineering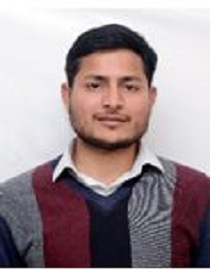 Name: Mr. Atul Uniyal
Qualifications: B.Tech (Civil ), M.Tech (Transportation Engineering)
Designation : Assistant Professor -  Junior Scale
Teaching Experience: 2+ years
Publication: 4
Special interest: Transportation Engineering