The aim of the department is to contribute towards the advancement of Computational Technologies and provide industry with skilled resources in engineering and other fields requiring computing skills. It strives to impart high quality technical education in theory, design, development and application of Computer Systems and Information Processing techniques. We also have a collaboration with IBM for joint teaching and certification in niche areas of IT such as Cloud Computing & Virtualization, Cyber Security & Forensics and Data Science.
Exposure is given to the students in various fields - from Microsoft valuable licensing subscription to Visual Studio 2012, Dos Box, GCC, Turbo C along with MSDN academic alliance. Students have access to well-furnished laboratories with modern & advanced infrastructure and a wide range of licensed software (such as MySQL 2012 express edition, Tally-9, Turbo C++, JDK, Visual Studio Professional 2012, WAMP-2.5, Cisco packet tracer v6.0.1) that provide a distributed computing environment.
These laboratories are set on Unix environment with different operating systems viz. Centos, and Fedora (by Red Hat), IBM Rack Mounted servers, and state-of- the-art hardware.
Students are guided by competent faculty involved in high quality research in the field of Database and Information Systems, Programming Languages, Computer Networks and Distributed Systems, Algorithms, Artificial Intelligence, Software Engineering etc.
Department has taken membership of Computer Society of India (CSI) & a student chapter of CSI has been established. Through this chapter students participate in various technical & non technical activities at national level.
Major laboratories in the department
DBMS Lab
Computer Network
Algorithms
Web Technology
Computer Graphics
Programming Labs in Java, C/C++, Linux Programming, .Net Programming and Python
Cloud Computing & Virtualization Lab
IoT Lab
Employment Opportunities
Jobs are available in the field of programming, software development & testing, information systems operation & management, telecommunications & networking, graphics & multimedia, computer science research etc.
One may also pursue his / her career as a database administrator / designer / operator, mobile application developer, robotics expert, website designer, software analyst, mobile expert, entrepreneur or teacher.
SRHU and IBM have collaborated to provide specialization tracks with IBM Certification in areas of Cloud Computing & Virtualization, Cyber Security & Forensics and Data Science. Technology courses and programs are offered through the IBM Innovation Center for Education (ICE). The program offerings are industry-aligned, and the courseware has been redesigned from the ground up, with a state-of-the-art delivery mechanism to enable students to learn industry-relevant skills.
The students get hands-on learning opportunities, guest lectures by industry experts, online labs, onsite & offsite events, and much more to keep learning, having fun, being productive and engaging while infusing deep skills for the professionals of the future.  Students also get exposure to the tools used in industry in the Cloud Computing & Virtualization, Cyber Security & Forensic and Data Sciences domain and develop team work experience of professional skills for IT industry.

On successful completion of the Program, the Student becomes eligible for an IBM digital badge.
The IBM ICE Digital Badges are a new online standard to recognize and verify skills acquired throughout the learning process. Each badge contains verified metadata describing the qualifications and rigorous process necessary to earn them. A Digital Badge can be posted on social and professional networking sites as well as on one's digital signature.
IBM ICE Digital Badge is a Globally recognized standard which provides you with significant benefits:
Digital version of your credentials
Recognition of industry aligned skills
Free access to a badge wallet for easy management of your badges
Secure and verifiable means of storing and publishing your credentials
System Centre of Excellence (SCoE) - Add-on Specialization Courses for Undergraduate Programs
Cloud Computing & Virtualization
Program objective is to build proficiency in the students to identify, analyze and solve Cloud Computing problems by applying knowledge of mathematics, science and engineering with modern engineering tools in the specific areas of IT infrastructure landscape, cloud computing fundamentals, cloud computing architecture & deployment models and cloud security & management etc.
The Badge earner will have a good knowledge of virtualization techniques and cloud computing concepts. The student will have an understanding of the cloud reference architecture of NIST, IBM, etc. and different cloud deployment models like Private, Public and Hybrid along with delivery models like IAAS, PAAS and SAAS.
Besides, expertise in setting up and administering Open Stack Private Cloud, Cloud Security and Management will also be achieved.
Cyber Security & Forensics
Cyber Security & Forensics is a branch of digital forensic science pertaining to legal evidence found in cyber space and digital storage media. In the digital age, the need for cyber experts has grown exponentially as the country is heading towards an internet explosion mostly fuelled by e-commerce, e-banking, e-governance and the social media.
The objective of the program is to prepare the student for an exciting career in the domain between government cyber organizations and national government such as DRDO, ISRO or private firms with needs of IT security.
Students can pursue a career as Cyber Forensics Solutions Architect / Tech Consultant / Planning & Expansion Specialist / Malware Analyst / Examiner / Engineer / Cyber Security Architect / Administrator / Information Security Analyst / Expert at antivirus firms / Computer and Information System Manager / Network Security Analyst etc.
Data Science
The Program objective is to enable the students to identify, analyze and solve business problems using Analytics in the specific areas of Business Analytics, Data Warehouse & Data Mining, Business Intelligence, Social, Mobile & Web Analytics.
The Badge earner will acquire good critical thinking, visual modelling and analytical skills and therefore can apply descriptive, predictive, social, web & mobile analytics to business situations to define appropriate solutions. The student will gain sufficient knowledge on Process Mapping, Risk Assessment, Data Warehouse and Multidimensional Modelling and will also learn the usage of several analytical tools.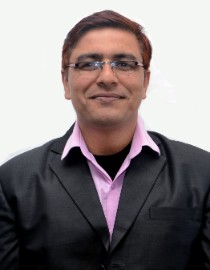 Name: Mr.  Bineet Kumar Joshi
Qualification:  M.Tech. (Pursuing Ph.D), UGC-NET
Designation: Assistant Professor
Teaching Experience: 11 years
Special Interest:  Cloud Computing, Software-Defined Networks
Publications: 17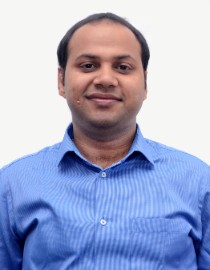 Name: Mr. Arpit Goel
Qualification: M.Tech (CSE), PG DIPLOMA in Advance Computing, B.Tech (CSE), GATE-Qualified
Designation: Assistant Professor -  Junior Scale
Teaching Experience: 7 year
Industry Experience: 1 year
Special Interest:  IoT, Machine Learning Programming Language(C, C++, Java, Python), Data Structure, Theory of Computation, Operating System, Compiler
Publications: 4
Award: E-Yantra TBT-2016 Challenge Class-A Certificate from IIT-BOMBAY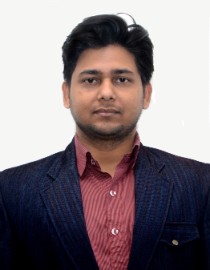 Name: Mr. Deepak Srivastava
Qualification: B.Tech (IT), M.Tech (CSE), Phd.(CSE) pursuing
Designation: Assistant Professor -  Junior Scale
Teaching Experience: 6 years
Industry Experience: 1 year
Publications: 2
Special Interest: Operating System, Real time system and Computer Network.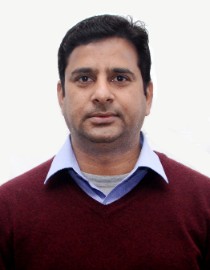 Name: Mr. Satyendra Singh Rawat
Qualification: B.E. (CSE), M.Tech. (CSE)
Designation: Assistant Professor
Teaching Experience: 10 Years
Special Interest: Web Security
Publications: 05 
Award: GATE 2012 qualified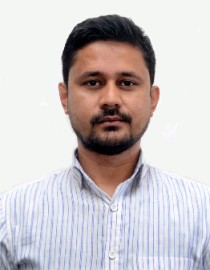 Name: Mr. Gaurav Sharma
Qualification: B.Tech (IT), M.Tech (CSE), Phd.(CSE) pursuing
Designation: Assistant Professor -  Junior Scale
Teaching Experience: 7 years
Special Interest: Computer Networks, Web Development, SEO, Image Processing, NLP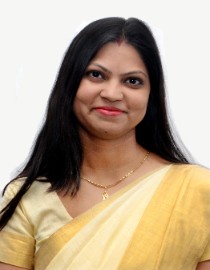 Name: Mrs. Anupama Mishra
Qualification: M.Tech (CSE)
Designation: Assistant Professor
Teaching Experience: 10 Years
Publications: 7 (Journals & Conferences-International/National) Workshop/Conferences Organized: 5Workshop/Conferences Attended: 8
Special Interest:  Network Security, Cloud Computing, Cyber Security, Information Security, Cluster Computing
Awards: Reviewer at IEEE Access, Springer, InderSciences , IGI Journals,ISTE Membership, IBM RAD V6.0 Certification.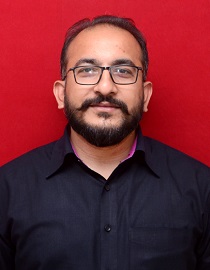 Name: Mr. Dheresh Kumar Soni
Qualification: B.E. – IT, M.E. - CSE (Perusing Ph.D - CSE)
Designation: Assistant Professor -  Junior Scale
Teaching Experience: 9.5 Years
Special Interest: Cloud Computing, Security
Publication: 09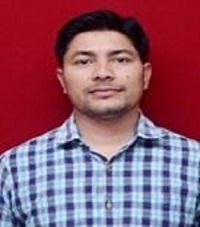 Name: Mr. Vibhor Sharma
Qualification: Pursuing Ph.D., M.Tech. (CSE), B.Tech. (CSE), Diploma (Information Technology)
Designation: Assistant Professor -  Junior Scale
Teaching Experience: 7 Years
Special Interest: Programming Languages ('C' & Java), DBMS, Wireless Sensor Networks
Publication: 12
Awards: Silver Medalist in M.Tech. (UTU)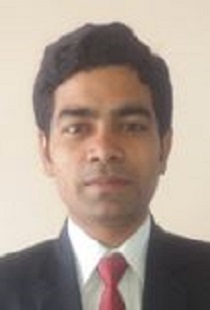 Name: Mr. Pushpendra Bisht
Qualification: M.Tech., UGC-NET, U-SET
Designation: Assistant Professor -  Junior Scale
Teaching Experience: 1.10 Years
Special Interest: Data Structures & Algorithms
Publication: 01
Awards: Best Paper award in NCRAST-2015
Name: Ms. Jaspal Kaur Saini
Qualification:
Designation: Assistant Professor
Teaching Experience:
Special Interest: 
Publication:
Awards: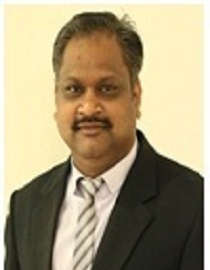 Name: Mr. Dilipkumar Jang Bahadur Saini
Qualification: B.Tech (CSE), M.E (CSE), Ph d (CSE) Pursuing
Designation: Assistant Professor
Teaching Experience: 18 Years
Special Interest:  Cloud Computing, Cyber Security and Artificial Intelligence
Publication: 32
Awards:  Best Researcher Award 2021 from Innogen Research Foundation Hyderabad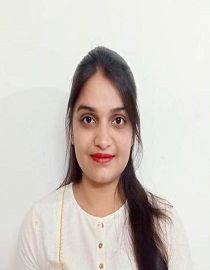 Name: Ms. Yashika Garg
Qualification: BCA , M.Tech (CSE)
Designation: Assistant Professor
Teaching Experience: 1 Year
Industry Experience: 6 Year
Special Interest:  Artificial Intelligence, JavaScript, Cyber Security, IoT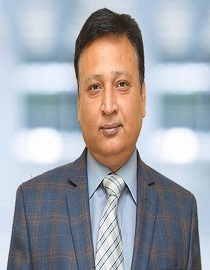 Name: Dr. Manish Prateek
Qualification: Ph.D (Robotics), MS (Computer Engineering)
Designation: Professor
Teaching Experience: 16 Years
Publication: 80
Special Interest:  Robotics, Data Security, Ad-hoc Network, Image and Signal Processing