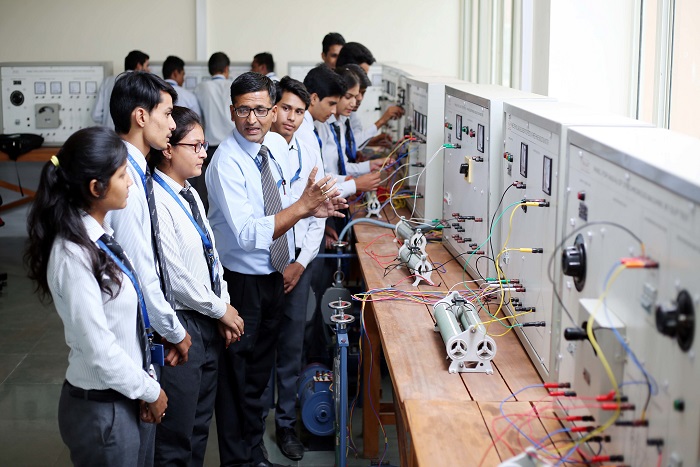 Diploma in Biomedical Engineering
Himalayan School of Science & Technology is one among the few colleges of the northern India that offers Diploma programme in Biomedical Engineering. This area of engineering is a unique and a multidisciplinary fields. This field provides solutions to medical problems using latest technology based equipment's. This profession gives Biomedical Engineers to develop, design and improve the medical devices for diagnosis, operation and treatment of diseases and other health aliments.
At present in the country more focus is on building infrastructure for health care sector and to improve the quality of health care. Due to this there will be more demand of Engineers, Technicians and medical equipments in the coming years. Hence the companies that manufacture these biomedical equipment are looking for skilled Biomedical Engineers and Technicians.
College encourages students to undergo internship at our Himalayan Hospital within the campus. Our Hospital is one of the reputed hospitals in the Northern India. This benefits the students to get hands on training.
Major laboratories in the department of Biomedical Engineering:
Biomedical Signal / Image processing Lab (MATLAB)
In Engineering Firms as Biomedical Engineers and Sales & Service Engineers.
Medical and Healthcare Industry as an Application Engineer.
Biomedical software application companies as Content & Application Developer.
In Academic Institutions as Lab Technicians
DIPLOMA IN ELECTRICAL ENGINEERING
The department aims at building practical learning and rich design experience, besides a strong theoretical foundation. In addition to core subjects, courses based on software such as MATLAB & OrCAD PSpice for circuit designing DSP and wireless communication play an important role, programming languages like C, C++ and courses like Embedded Systems, Computer Networks make the program attractive for IT industry. We inculcate practical thinking and application among students training them during the lab / class room sessions so that their understanding and problem solving abilities are enhanced. We believe in "Learning by Doing" and encourage students to do & involve in project making from the beginning of the course itself.
Professional needs of the students are addressed through various in-house events such as technical events, seminars, PDP classes, workshops, conferences etc. Guest lectures of speakers from IITs, NITs and other regional engineering colleges are also organized on a regular basis.
Students are provided opportunities to acquire application skills in electrical machinery, electronics equipment and instruments by way of projects in electronics, communication and electrical engineering, under the guidance and mentorship of competent and research oriented faculty.
Major laboratories in the department
Digital Integrated Circuits
Microprocessors & Microcontrollers
Microwave Engineering
Power System
Power Electronics
Control Systems
Switchgear and Protection
Employment Opportunities
Jobs are in power corporations, renewable energy companies, process control etc.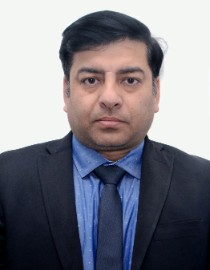 Name: Mr. Ruchir Pandey
Qualification: B.Tech. Electrical Engineering (G.B. Pant Univ. of Ag. & Tech.), M.Tech. Alternate Hydro Energy Systems (IIT Roorkee).
Designation: Assistant Professor - Selection Grade
Teaching Experience: 02 years with 16 years industry experience
Publications: 01 Paper in a National Conference on modeling and simulation.
Special Interest: Computing, automation, machine learning, Power system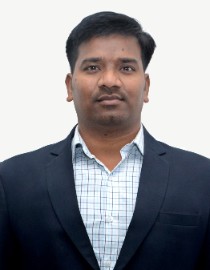 Name: Mr. P. Nagasreenivasarao
Qualifications: B.Tech., M.Tech.(VLSI-SD)
Designation: Assistant Professor
Teaching Experience: 6 years and 3 months
Publication: 02
Special interest:  IoT for Healthcare and RF Energy Harvesting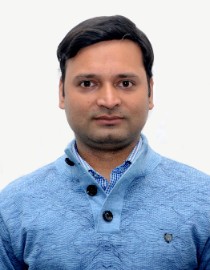 Name: Mr. Deepesh Kumar Singh Rawat
Qualifications: B.Tech., M.Tech.
Designation: Assistant Professor -  Junior Scale
Teaching Experience: 4 years
Publication: 05
Special interest: Signal processing, Image processing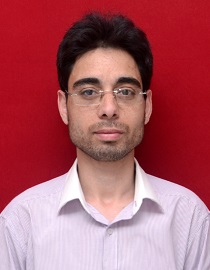 Name: Mr. Humayun Mushtaq
Qualifications: M.Tech Biomedical Engineering, B.Tech Biomedical Engineering
Designation: Assistant Professor -  Junior Scale
Teaching Experience: 1 year
Publication: 02
Special interest: Biomedical Equipment's, Medical Implant Engineering, Rehabilitation Engineering and Biomedical Instrumentation