Introduction
The clear intent of Himalayan School of Vocational Studies and Skill Development (HSVSSD) is to empower youths to earn their rightful place in the world - through skills!
India's economy is amongst the fastest growing in the world. As a result, the requirement for a skilled workforce is increasing day by day. But there is an acute shortage of such (skilled) manpower in most sectors which acts as a hurdle to the country's development.
To bridge the gap in demand & supply for skilled workforce, the Central and State Governments are encouraging a series of skill training programs through National Skill Development Corporation (NSDC) under Ministry of Skill Development and Entrepreneurship (MSDE) with the help of various agencies, MNCs, and private & public sector.
HSVSSD at SRHU endeavors to contribute to this initiative by offering short-term courses and diploma programs. In order to impart quality education & training to youngsters, several professionals are associated in the teaching/instruction.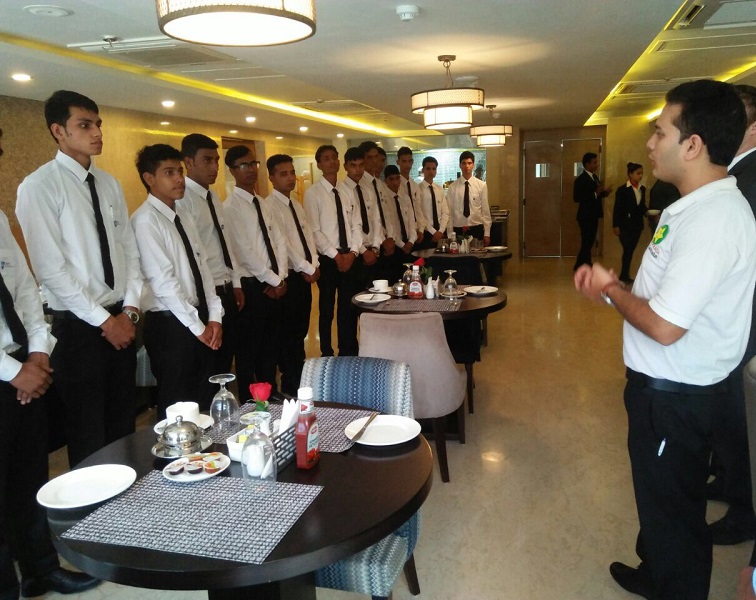 Bachelor of Vocation (B.Voc.) in Culinary Management
Bachelor of Vocation (B.Voc.) with specialization in Culinary Management is a three year degree programme in hotel management. The programme is a joint initiative of Swami Rama Himalayan University (SRHU-Academic Partner), IL&FS Skills (Skill Knowledge Partner), Tourism & Hospitality Skills Council (THSC-Sector Skill Council) and Inter-Continental Hotels Group (IHG-Crown Plaza, Industry Partner).
B.Voc. helps the students to learn job aligned skills for the hospitality industry (60%) along with general education (40%). Its curriculum is designed in consultation with experts of hospitality industry, senior academicians and Tourism & Hospitality Skills Council (THSC) in line with new B.Voc guidelines of UGC.
The programme offers a unique opportunity to earn while you learn though 20-24 months of paid On-Job-Training (OJT) with Inter-Continental Hotels Group. OJT would enable to garner real-time industry experience and would be calculated as credit hours for award of degree. This would also be counted as work experience in candidates' resume and ultimately increase chances of better employment and salary offerings, thus assisting the candidates during placements.
Learning Outcomes
Culinary Management students learn to practice and implement basic and advanced food theories to all aspects of food production and develop skills to work in the world's best kitchens giving them exposure to chefs and industry leaders. Students are equipped with the necessary job oriented skills for success as a culinary professional in all sectors of the food service industry. Students focus on professionalism, culinary and business skills, safety and sanitation, nutrition, product knowledge and identification.
Employment Opportunities
The knowledge and skills gained in this programme are relevant for a variety of food-related industries and sectors. Graduates may find employment in food preparation and service establishments, such as hotels, restaurants, cruise ships, cafeterias, senior care facilities, catering companies etc.
Award of Degree and Skill Certification
The programme structure is focused on undergraduate studies which incorporates specific job roles and their National Occupational Standards (NOS) as per National Skill Qualification Framework (NSQF) - a competency-based framework that organizes qualifications according to a series of levels of knowledge, skills and aptitude along with broad general education. On successful completion candidates will earn a graduate degree from SRHU (recognized by UGC) and Skill certifications from Tourism & Hospitality Skill Council, an industry body under National Skill Development Corporation.
Sector Skill Council Certification - (Culinary Management)
 Multi Cuisine Chef (NSQF level 4)
 Commi-I (NSQF level 5)
 Chef De Parte (NSQF level 6)
 Sous Chef (NSQF level 7)