Highly accomplished and experienced team of senior officers help the Vice Chancellor achieve the vision and mission of the university.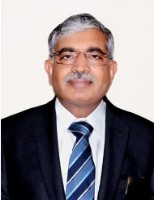 Pro Vice Chancellor
Dr. Vijendra Devi Singh Chauhan is MBBS, MS (Ortho), MAMS, AO Fellow. Advisor on Academics, he is also a Professor Orthopaedic Surgery. He has been the Vice Chancellor of HIHT University from Feb 2013 to May 2014 & the Dean of Himalayan Institute of Medical Sciences from 2009-2012. He is a Member of the Presidential Body and Secretary of the Himalayan Institute Hospital Trust and is associated in building the Institution since 1994. He has several national and international scientific research publications to his credit. He is a well-known medical educationist and loves to conduct regular workshops on Mind, Body and Spirit through Science of Joyful Living programme based on the philosophy of H.H. Dr Swami Rama.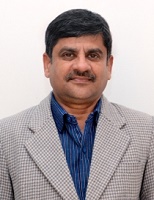 The Registrar
Dr. Vinit Mehrotra, Professor joined Himalayan Institute of Medical Sciences in the Department of Biochemistry in 1996. He has a teaching and administrative experience of more than 25 years. Professor Mehrotra had held several administrative responsibilities in the Institute besides contributing as Member of Admission Cell, Council and Departmental committees. As an academician Professor Mehrotra had been awarded Best Teacher/ Researcher from HIHT. He has been on Faculty Board/Board of Studies/Curriculum development committees of several Universities and Colleges. Professor Mehrotra had delivered a large number of Lectures and presentations at various National and International conferences, seminars and workshops. For the last five years Professor Mehrotra is executive council member of Association of Clinical Biochemists of India and holding a post of Vice-Principal (Student Affairs) in Himalayan Institute of Medical Sciences also along with Nodal Officer of Swami Rama Himalayan University.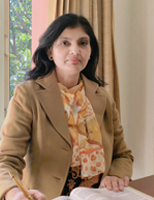 Controller of Examination
Dr. Archana Prakash, Professor Biochemistry, joined Himalayan Institute of Medical Sciences in the year 1997. Her working experience of more than 24 years is a blend of teaching, research, clinical laboratory work and administration. She has worked as departmental coordinator for undergraduate Medical program and has been actively involved in board of studies / curriculum development programs of various Universities primarily in north India.
She is a life member of Association of Clinical Biochemist of India, Indian Science congress association and Indian Immunology society. She has served as Deputy Controller of Examinations more than 15 years also served as Head Ph.D. and Research Cell of SRHU.
Dean – Faculty of Medicine
Dr. Mushtaq Ahmad, joined the University as Professor and Head of Department Radiotherapy in June 2013. It was under his control and direction that the first batch of MD Radiotherapy passed out successfully in May 2016. His achievement includes headship of SKIMS Medical College, Srinagar, Kashmir and Directorship, Regional Cancer Center, SKIMS, a task designated by Government of India. Dr Mushtaq is a well-practised and qualified teacher and a clinician, with more than 35 years of proven proficiency. After his MBBS from Government Medical College, Srinagar, Kashmir, he completed his Post Graduation and Senior Residency from PGI, Chandigarh. Thereafter he earned WHO Fellowship in Bone Marrow transplantation from Royal Marsden Hospital, London, UK. He has to his credit 70 scientific papers published in various national and international journals of repute. He took on responsibility as Dean and Principal, Himalayan Institute of Medical Sciences, in July 2017.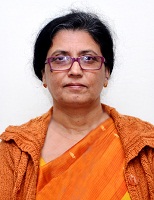 Dean – Faculty of Nursing
Dr. Sanchita Pugazhendi, Professor cum Principal, Himalayan College of Nursing; and Dean, Faculty of Nursing, is a doctorate in nursing from Manipal University, Karnataka. She holds a Master's Degree in Community Health Nursing from Christian Medical College & Hospital, Vellore, under Dr MGR Medical University, Tamil Nadu and B.Sc. (Hons) Nursing from Calcutta University, West Bengal. In her three decades of experience in nursing discipline, she has worked in various capacities including Professor & Dean in Manipal College of Nursing, Manipal University, Bangalore. She is a life member of Society of Midwives, India, Trained Nurses Association of India & Indian Journal of Nursing and Midwifery.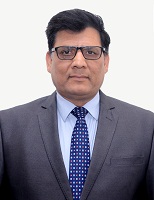 Dean – Faculty of Science and Technology
Dr. Ramesh Chand Ramola, Dean, Faculty of Science and Technology and Principal, Himalayan School of Science and Technology, is M.S. in Electronics from BITS Pilani, and PhD from University of Rajasthan, Jaipur. He has 24 years of teaching experience in the field of Electronics and Communication Engineering. He has been associated in Research and development work at Central Electronics Engineering Research Institute, Pilani in the area of Optoelectronics, Microwave Antennas and High Frequency Communication. He has a number of publications to his credit, in both international and national journals and has attended prestigious conferences. He was awarded Vice Chancellor's Gold Medal and Smt Saligram Bhatt Gold Medal in the year 1987. He is life member of ISTE and Member of IFTA.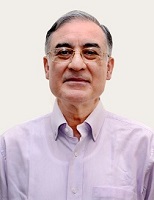 Dean – Faculty of Management
Dr Alok Saklani, Advisor on Quality & Academic processes at SRHU, completed his schooling from St Joseph's Academy (Dehradun), and his masters and doctoral degree with specialization in business studies. He also undertook advanced training from Andhra University (Visakhapatnam), IIM (Ahmedabad), and FRNM (formerly a Research Institute of Duke University), USA. He has been engaged in Teaching/ Research/ Academic Administration for over last 35 years, both in Uttarakhand and Delhi. After his stint at HNBGU where he was Professor & Dean, he took on Chair of Director, Apeejay School of Management, New Delhi where he worked till early 2017, and ably led the institution to obtain NBA accreditation (MHRD), and International Accreditation (ACBSP, USA), besides a ranking in top 50 list from amongst 4,000 Business Schools in the country. He is an active researcher with paper publications in International/ Indian Research Journals and conference presentations across Europe, Asia, & America. He is also a keen Trainer, with expertise to impart both Faculty & Corporate training.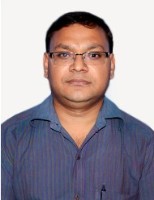 Finance Officer
Mr. Avnish Shalya is Finance Officer of Swami Rama Himalayan University. He is a commerce graduate from BR Ambedkar University, Agra and a qualified Chartered Accountant.  He has also served HIHT University as Finance Officer, from August 2009 to May 2014.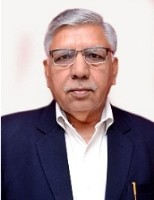 Chief Librarian
Mr. Yogendra Singh has more than four decades of experience in Librarianship including about 20 years as Librarian IIT Roorkee and twelve years as Scientist in DRDO. He has won many awards including National Merit Scholar, Gold Medal in B.Lib.Sc., Fulbright Fellowship to University of Maryland, Best Librarian Award of various Library associations. He has been chairman/expert in many national and UGC bodies and also on the Library Advisory Boards of several reputed international publishers. He has 25 research papers, and three edited volumes to his credit. He has organized seven national and international conferences/workshops and 42 training workshops besides a number of bibliographic and non-bibliographic automation projects.