RURAL DEVELOPMENT INSTITUTE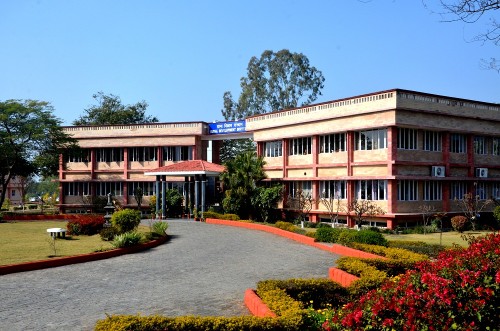 Rural Development Institute (RDI) has been set up by Himalayan Institute Hospital Trust (HIHT), a non-profit Organization founded by Swami Rama, to serve the needs of the mountain people.  Guided by the philosophy of love, serve, and remember, the mission of the Trust is to develop integrated and cost-effective approaches to healthcare and development, which can serve as a model for the country as a whole and for the under-served populations worldwide.
RDI primarily works on health, education & skill, water & sanitation and other development issues. A multi-dimensional approach is used to address locally defined needs and priorities. Special attention is given to the needs of women, children, adolescents and the differently abled.  
Services, both as technical and implementation agency, are provided through strong partnerships with the Government, international and national development organizations and community-based organizations using innovative and evidence-based delivery mechanisms.
Health
Focus in on Primary health and Mother & Child health.  Efforts are on delivering health care services through mobile services, capacity building of health functionaries and strengthening of community's health system. In the last two decades the work has encompassed activities ranging from health promotion to curative services. Training and capacity building is offered to health care service providers and community members. IT enabled services are offered for health care and counseling.
Education & Skill development
In the area of education and skill building, focus on all the age groups. The Swami Rama Scholarship program provides school support to the poor but meritorious students. So far more than 200 students have received the scholarship support.
Skill Centre provides basic technical skills to the rural youth free of cost. Different short term courses such as painting, jewelry making, tailoring and handicraft are run under the center.
A Flying Birds school providing non-formal education to marginalized children is functional since 1990 in the campus. Apart from regular teaching classes,   extra- curricular activities, health checkup services and mid-day meal are also arranged for an overall development of these underprivileged children.
After the 2013 Uttarakhand disaster, household survey based, detailed profile of children and adolescent who lost their parents was prepared. Every year school support is provided to those students. So far 281 such students have benefitted in Rudraprayag and other districts.
Water & Sanitation
Over two decades since inception, RDI, has worked to enable water, sanitation and hygiene activities with the objective to deliver sustainable health and hygiene benefits through improvement in WATSAN services. Community initiatives in water and sanitation have been undertaken in more than 200 villages hitherto.
Some of the projects implemented so far include  A Resource Centre for Water & Sanitation supported by IRC, Netherlands, Swajal, Sector Program (SWAp), Himmothan Pariyojana (funded by Tata-Titan and Hans Foundation), Nirmal Bharat Abhiyan Gramin/ Total Sanitation Campaign, Sector Reform, Urban Sector Development Investment Program.
Ministry of Water and Sanitation, Govt. of India has empanelled HIHT for taking on Corporate Social Responsibility (CSR) projects (placed at IVth rank and single organization in Uttarakhand). HIHT has also been empaneled as National Key Resource Center (NKRC) by the Ministry of Drinking Water and Sanitation, Govt. of India under the aegis of Swachh Bharat Mission (Gramin).
Adolescents
Institute has prominently and successfully implemented regular activities for adolescents of Uttarakhand for over a decade. The emphasis has been on ensuring the health & well-being of both girls and boys by addressing their needs for reproductive and sexual health, nutrition, life skills & livelihood.
Besides, RDI has implemented State as well as National level programs and has contributed in designing content for adolescent health education under the flagship of Government of India. RDI's activities have been up-scaled in various Schemes launched at country level.
Disability & Rehabilitation
As part of its mandate, RDI has initiated activities to address the needs of adults and children with disabilities and is working towards their development.  This is being carried out with a bottom-up approach, in an effort to make broad-based sustainable changes from the grassroots level.
The Institute also offers its services for immediate first-aid, relief and rehabilitation. Spread across at village level, these activities are being carried out with the sole objective of helping the disaster affected families regain strength and resume their normal life. Measures are taken to ensure primary health care, safe rehabilitation facilities, education support and community welfare. Notably, the Institute had provided extensive services during 1991 and 2013 Disasters.
Village Development
Income Generation: RDI focuses on strengthening the existing sources of income - agriculture and livestock - including development of off-farm vocations. Institute also helps develop entrepreneur skills of people to start their own business. Tailoring and handicraft centres provide the rural communities particularly the youth and women with income generation opportunities. Women self-help groups are formed to ensure the increased participation of women in planning & implementation of various development programs and enhancing their decision making powers,.
Use of ICT: RDI has integrated information technology in the mountainous healthcare and development programs. Health workers and service providers like ASHAs, AWWs have been trained on the use of IT enabled healthcare services. Communities, especially pregnant and lactating mothers have been empowered with the use of IT based application and digital process. It enables the health worker in delivering the healthcare and counselling services in a qualitative and effective manner.
Governance: RDI has facilitated the community development planning process at District level. Technical and operational support has been provided to the State Government and the Ministry of Panchayati Raj to formulate region specific planning and bridging the gaps under various national and state schemes.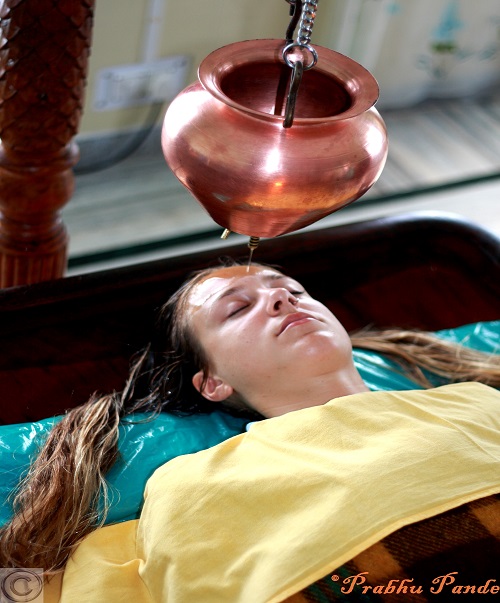 Derived from Sanskrit roots 'ayush (life) and 'ved' (knowledge), Ayurveda is the oldest medical system in the world. Ayurveda has two important domains known as Swasthavritta (social & preventive) and Aturavritta (treatment of disease) which keeps us in good health and restores the equilibrium of doshas (substances - Vata, Pitta and Kapha). It is the science & art for right living and emphasizes on preventive and healing therapies along with various methods of purification and rejuvenation.
Finding its roots in the experiential wisdom of the yogi and founder Dr. Swami Rama, The Ayurvedic Centre at Himalayan Institute was established to provide an inner alchemical healing balance of physical, mental, emotional and spiritual components necessary for holistic health. The center offers treatment for various diseases, detoxification and revitalizing the body and mind.
With a patient-centric health care system in place, comprehensive residential Panchkarma therapies are available to the visitors in a serene, natural, rejuvenating environment. Services and treatments are offered by an extremely competent team comprising of Ayurveda practitioners supported by qualified and trained paramedical staff.
Sadhana [spiritual practice] is important. It will give you a comprehensive knowledge of life with all its currents and crosscurrents.  ~ 'Swami Rama'
Sadhana Mandir Trust founded by H.H. Dr. Swami Rama provides facilities and opportunities for aspirants and seekers on the path to connecting with the world inside.  Sadhana Mandir Ashram is situated in a quiet, serene, and picturesque location, next to the river Ganges,  where the practitioners engage in yoga, breathing & relaxation exercises, meditation, as well as, satsang. Seekers from all parts of the world converge to practice & unearth deeper mysteries of life and benefit from the wisdom of the ancient yogic tradition.