Introduction
Himalayan Institute of Medical Sciences (HIMS) is the first medical college in the state of Uttarakhand and came into existence in December 1995 with an objective to make it a seat of excellence of learning and training medical students. HIMS endeavors to create ethically sound medical professionals who are ready to undertake responsibility of health care in our country. It has an intake capacity of 150 MBBS and 120 MD/MS, Post Graduates students annually. The institute also offers super specialty program (M.Ch. in Surgical Oncology, M.Ch. in Neurosurgery and DM in Neurology), PhD programmes, Fellowship Programmes and Paramedical Programmes. The institution is first in the state to adopt a competency based curriculum for under graduates and even in some of the postgraduate departments.
[bg_collapse view="link" color="#920000" icon="arrow" expand_text="view more" collapse_text="view less" ]
All efforts are made to provide excellent academic environment. The Library is open on all working days and houses latest edition of books with an access to over 19,000 Books,191 Journals and 1671 E-Journals and back volumes of 5641 Journals. The institution has state of art auditorium, lecture theatres, labs and demonstration rooms.
The Department of Medical Education is a unique feature of this Medical Institute and has the distinction of being recognized by NMC to train medical faculty of 19 Medical Colleges of Uttarakhand, Uttar Pradesh and Himachal Pradesh, including Government colleges.
Learner and Teacher are equally essential components of learning, it is a matter of pride that we have got well experienced and able faculty as teachers coming from the best of institutions of our country. The teacher-student ratio is 1:1.25. The institution boasts of cadaveric lab, the first of its kind in north India to train Post Graduates, Practicing surgeons and faculty in various endoscopic procedures, joint replacements, Spinal Surgeries, Arthroscopy etc.
To impart training in clinical aspects, we are supported by 1200-bedded Himalayan Hospital covering all specialties and super specialties. Students have unique opportunity to learn the art of clinical medicine with over 2000 out patients on a daily basis and 24 X 7 emergency services. The Hospital is supported with state of art radiology department, diagnostic labs which are NABL accredited which provides students first-hand experience to learn on the latest diagnostic tools. The Hospital has a dedicated Cancer center offering comprehensive cancer care with state of art facilities for radiotherapy and Bone Marrow transplant. The institution has state of art dialysis center and has facilities for renal transplants.
The institution adheres to the philosophy of providing cost effective treatment to the underserved population of the region. The Hospital of HIMS has been adjudged as first in the country for treating highest number of patients under AYUSHMAN scheme.
The institution has a strong community outreach programme serving through its urban health center and three rural centers, where students are posted in rotation to provide teaching in both urban and rural environment to help sensitize them towards patient from various social, economic, cultural and environmental settings.
The institution has 200 acres of lush green campus with Wi-Fi facilities and play grounds. The programs of the medical college are residential having hostel facilities separately for Boys and Girls, comprising of 520 rooms for under graduate, 80 rooms for interns & 350 rooms for Post Graduate students.
Every year the institution publishes around 150 Research papers by its esteemed faculty in various national and international journals.
[/bg_collapse]
Highlights
- First medical college of the state
- 1200 bedded largest super-specialty PG teaching hospital in     Uttarakhand
- Hands-on learning
- Regular CMEs / Guest Lectures
- Competency based medical education
- Internationally recognized pedagogy
- NABL accredited labs
- NMC Approved Medical Education center for 19 medical colleges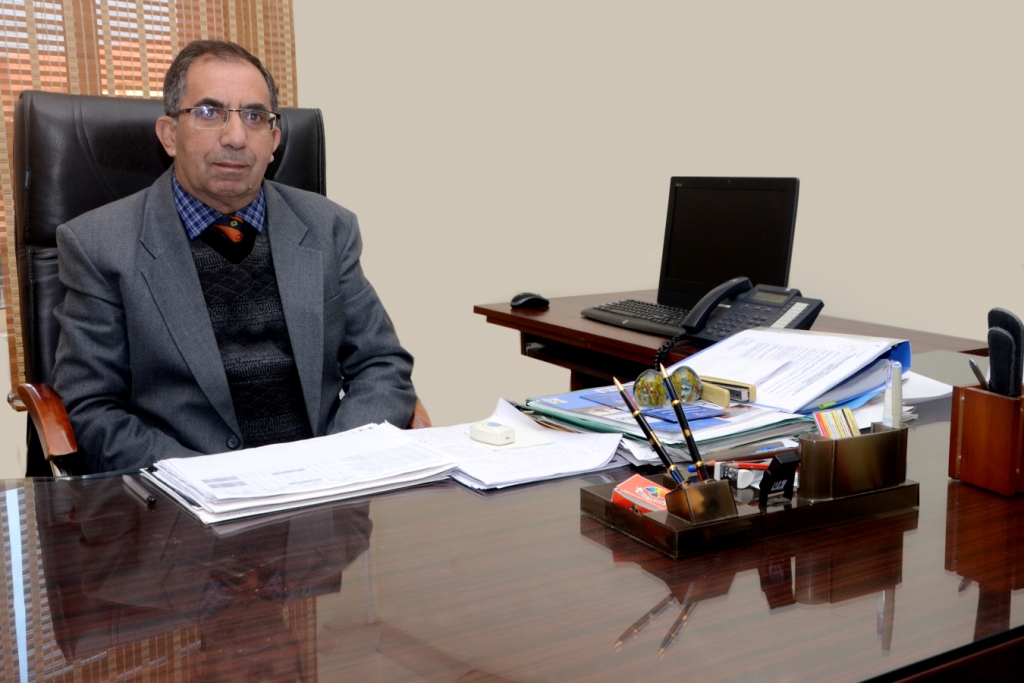 MESSAGE FROM THE PRINCIPAL
The first medical college in the state of Uttarakhand, Himalayan Institute of Medical Sciences (HIMS) has a unique environment oriented towards 'learning'. We pride ourselves in having the most competent faculty from the best medical colleges of India and abroad, with academic and professional excellence. This Institute provides superb facilities to the students so that they can excel in the field of Medicine.
HIMS with lush green wifi enabled campus take care of all necessities of students, so that they remain focused on learning. Library is stocked with more than ten thousand national & International journals. With an 1200 bedded Himalayan Hospital covering all specialities and super-specialities, we give the students ample opportunity to learn clinical medicine. The departments are equipped with latest state-of-the-art equipment/ machines and all our labs are NABL certified.
Apart from MBBS, HIMS runs Postgraduate (M.D., M.S. & Diploma) programmes duly recognized by NMC in all clinical, preclinical and para-clinical branches in addition to Postdoctoral/ Ph.D. and fellowship programmes.
It is our endeavor to make the medical students at the end of their training, competent Doctors who are compassionate, committed to ethical practices and accountable to patients, community & profession.
Admission Notice 2020-21 - Postgraduate Super-Specialty (M.Ch./DM) Programs
Master of Chirurgiae (M.Ch) - Surgical Oncology
Surgical Oncology is one of the first services started at Swami Rama Himalayan University in 1992 as a community cancer clinic in the upcoming Himalayan Hospital. As the Himalayan Institute of Medical Sciences came up, oncology services became part of academic Department of Surgery as Surgical Oncology Unit, having dedicated outpatient clinic, ward and operation theater. view more
Master of Chirurgiae (M.Ch) - Neurosurgery
Our Medical College offers state-of-art Neurosciences facility. Neurosciences at the Himalayan Institute of Medical Sciences is a conglomerate of different super-specialties under one roof. It comprises of the Departments of Neurosurgery, Spine Surgery, Neurology, Neuro Anaesthesia, Restorative Neurology, Neuro Critical Care, Pain Medicine, and Mental Health & Behavioural Sciences. view more
Doctorate of Medicine (DM) - Neurology
Started in 1995, Neurology is the first Neurological Centre in the Uttarakhand region. The Neurology Department provides comprehensive in-patient and out-patient neurological services, treating the full range of neurological disorders. The department is assisted by state-of-the-art Emergency & Trauma services treating around 1500 in-patients annually. view more