Introduction
Himalayan Institute of Medical Sciences (HIMS) was established in 1996 with the objective to make it a seat of excellence for learning and training medical students.  HIMS endeavors to create ethically sound medical professionals who are ready to undertake responsibility of health care in our country.
To impart training in clinical aspects, we are supported by 1200-bedded Himalayan Hospital covering all specialties.  Students have unique opportunity to learn the art of clinical medicine with over 2000 patients in OPD on a daily basis and 24x7 emergency services.
view more
Highlights
-  First medical college of the state
-  Internationally recognized pedagogy
-  NABL accredited labs
-  Approved Medical Education for 18 medical colleges
- 1200 bed hospital to support hands-on learning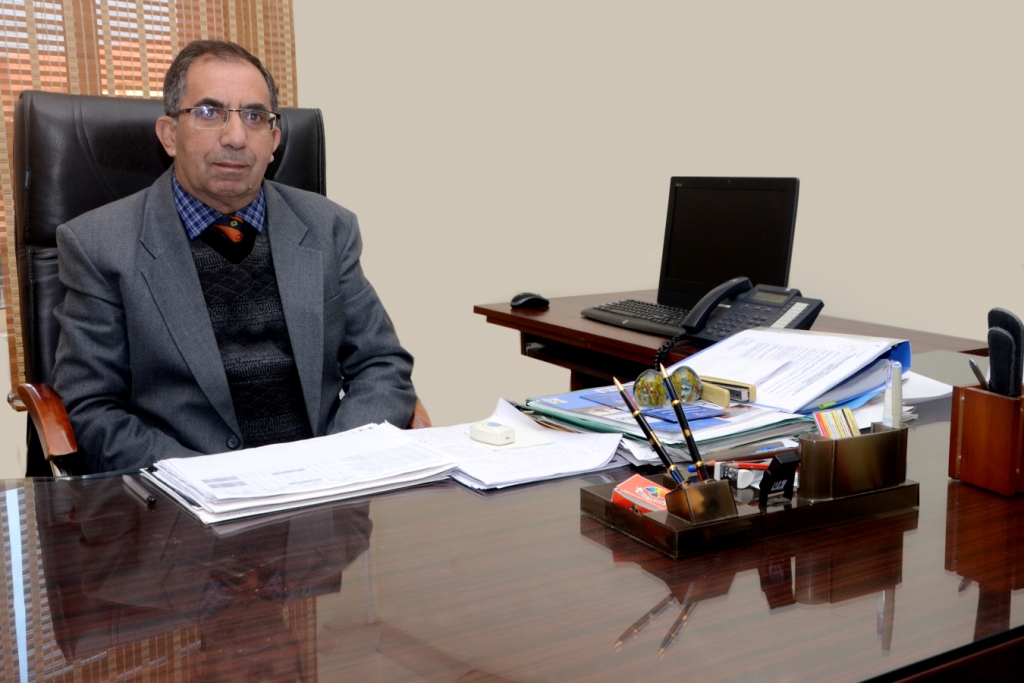 Dr. Mushtaq Ahmad
Principal, Himalayan Institute of Medical Sciences and
Dean, Faculty of Medicine
MESSAGE FROM THE DEAN
The first medical college in the state of Uttarakhand, Himalayan Institute of Medical Sciences (HIMS) has a unique environment oriented towards 'learning'. We pride ourselves in having the most competent faculty from the best medical colleges of India and abroad, with academic and professional excellence. This Institute provides superb facilities to the students so that they can excel in the field of Medicine.
HIMS with lush green wifi enabled campus take care of all necessities of students, so that they remain focused on learning. Library is stocked with more than ten thousand national & International journals. With an 1200 bed Himalayan Hospital covering all specialities and super-specialities, we give the students ample opportunity to learn clinical medicine. The departments are equipped with latest state-of-the-art equipment/ machines and all our labs are NABL certified.
Apart from MBBS, HIMS runs Postgraduate (M.D., M.S. & Diploma) programmes duly recognized by MCI in all clinical, preclinical and para-clinical branches in addition to Postdoctoral/ Ph.D. and fellowship programmes.
It is our endeavor to make the medical students at the end of their training, competent Doctors who are compassionate, committed to ethical practices and accountable to patients, community & profession.
MCh (NEUROSURGERY) - Click to view Notice for Admission into M.Ch. (Neurosurgery) - 2019
About the Department - Click to view training program
Himalayan Institute of Medical Sciences, is a State of the Art Neurosciences facility located at Swami Ram Nagar, Jolly Grant, Dehradun (Uttarakhand). Dehradun is the capital city of the State of Uttarakhand, located in the Garhwal region, on the foothills of the Himalayas. The Doon Valley is nestled between the two of India's mightiest rivers - the Ganges on the east and the Yamuna on the west. Dehradun is famous for its picturesque landscape and pleasant climate and provides a gateway to the surrounding region. Neurosciences at Himalayan Institute is a conglomerate of different super-specialties under one roof. It comprises of the Departments of Neurosurgery, Spine Surgery, Neurology, NeuroAnaesthesia, Restorative Neurology, Neuro Critical Care, Pain Medicine, and Mental Health &Behavioural Sciences. This Institute aims at optimizing patient care by bringing all these specialties under a single umbrella to work in unison towards better patient care and outcomes.
Neurosurgery is supported by a renowned and experienced faculty for providing the best neurosurgical care at par with the best centers anywhere in the world. It offers world-class services for the management of neurosurgical problems such as Brain tumors, Aneurysms / Vascular pathology, Spine surgery & Minimally Invasive Spine Surgery, Paediatric Neurosurgery , Peripheral Nerve Surgery, Endoscopic Skull Base Surgery, Head Injury Services, Epilepsy Surgery, 24 x 7 Emergency services, Restorative neurology and rehabilitation, Stem cell research and therapy . Dr. Dewan finds himself equipped with cutting edge technology, dedicated Operation theatres, World Class Leica Microscope, Karl Storz Endoscopy, Intraoperative Electrophysiological monitoring, Isocentric C-Arm, CUSA, and I.C.P Monitoring.
Spine Surgery, another sub-specialty of Neurosurgery, caters to all the disorders of the spinal cord and vertebral column. Prof. Dewan is well-versed with all the latest techniques in the diagnosis and management of all diseases of the spine. The services he offers include treating Spinal canal stenosis, Herniated disc disease (Disc prolapse) , Degenerative disc disease , Spinal instability due to arthritis, Degenerative arthritis, Spine fractures and trauma , Spina bifida , Spinal cord tumors , Scoliosis (Bent spine), Minimally Invasive Spine Surgery – MISS, which involves recent innovation using minimally invasive techniques using "keyhole surgery' is performed using endoscopic devices.