Surgical Oncology is one of the first services that started at SRHU in 1992 as a community cancer clinic. Development of Oncology services were important part of the vision of HH Swami Rama for getting affordable cancer care within reach of the sub Himalayan population who could not afford to travel to far away cities. As the Himalayan Institute of Medical Sciences came up, Oncology services became part of academic Department of Surgery as sub specialized Surgical unit & evolved as major referral center for cancer care in Dehradun region.
Oncology services at HIMS paved the way for the development of Cancer Research Institute - CRI at SRHU campus in 2008. Housing 260 bedded facilities including Surgical Oncology, Radiation Oncology, Medical Oncology, Pediatric Oncology, Hematology, Bone Marrow Transplant Unit, Nuclear Medicine, Palliative & Supportive Oncology, Onco-pathology, Preventive Oncology, Dental Services, Cancer Research all under one roof.
The Department
The Department of Surgical Oncology is part of the comprehensive cancer care offered by the CRI and is the largest and oldest referral centre for Cancer surgery both in the state of Uttarakhand and western UP. The Department has an OPD footfall of 14532 every year, with 1834 inpatient admissions and performs approximately 3100 Oncological procedures including 1000 major & extra major surgeries yearly.
Cancer Research Institute (CRI)
The Cancer Research Institute has five modular Operating Rooms with state-of-the-art equipment, air filtration system, energy devices, high end anesthesia workstations, pendants and information systems for patient management. It has a 16 bedded postoperative room and a 12 bedded ICU for cancer patients. Modern endoscopy services including Endoscopic Ultrasound are located in OT complex and available for Surgical Oncology faculty and trainees to use. Pathology services are in house with facility for Frozen section examination and Histopathology and IHC. Biobanking of tumour tissues is also done to facilitate basic research.
Academic Environment & Facilities
HIMS provides vibrant academic environment for learning cancer care in a multidisciplinary setting. Faculty & staff in Surgical Oncology offer organ specific services working in harmony with the Department of Radiation and Medical oncology, the Bone Marrow transplant unit and Pediatric Hemato-oncology. Multidisciplinary discussions are held for all patients with a weekly tumour board handling all complicated cases. Weekly clinical audit of all cases treated by the Oncology services is mandatory part of quality assurance in cancer care.
All faculty members have vast experience of oncology care and surgical procedures, trained at premier institution of India and abroad. Department offers wide range of Surgical Oncology expertise to perform basic and complex surgical procedures for cancer of Head and Neck, Breast, esophagus, GI and Genitourinary, Musculoskeletal including reconstructive procedures. Faculty members have sub specialized in different organ specific areas to provide quality care. Surgical oncology service has strong support of Pathology, Dental Services, Pain and Palliative Care Services, Speech and Rehabilitation Services and Stoma Care.
Department has important ongoing research projects sponsored by ICMR, DBT, UCOST and continues to publish significantly. And has been actively participating in academic meetings and conferences at regional and National level, Department organized the National Conference of Indian Association of Surgical oncology in 1999, and thereafter midterm conference of ISO and IASO in 2008, 2013, and has been co-hosting Oncology conferences, Workshops and CME every year.
Trainees in the Department and multidisciplinary environment around have the opportunity to learn skills and develop a strong foundation for career in Surgical Oncology.
Global Research Consortium
To fulfil one of the strategic goals of the Swami Rama Himalayan University "to engage the world from the Himalaya hillock", recently Cancer Research Institute, Himalayan Institute of Medical Sciences at the Swami Rama Himalayan University in collaboration with leading National and International cancer institutions has established a Global Consortium for Breast Cancer in Young Women under the age of 40 (GCBCYW) with emphasis on translational breast cancer research, academic and training programs, and promoting awareness among the targeted age group of women.
Supporting Department & Services:
Anesthesiology: Department of Anesthesiology & Pain management is one of the largest departments at HIMS and cater the needs of the main hospital as well CRI, dedicated faculty staff and rotating resident staff takes care of Operation theater services at CRI.
Cadaveric Laboratory / Anatomy: A cadaveric lab is available for training of all surgical residents.
Central Reference Laboratory & Blood Banking: HIMS has NABL accredited laboratories, providing all services required for modern Oncological care including Histopathology, Cytology, IHC, Molecular markers. Laboratories & blood bank are housed in a separate large multistoried building.
Complementary therapy / Yoga and Stress Management: SRHU has special focus on integration of lifestyle management in care of chronic illnesses. Special sessions are held for stress management of cancer patients, a separate building of Panchkarma offers services for recuperation of cancer patients.
Dental Surgery:  It works closely with Head & Neck Oncology team.
Medical Oncology, Clinical Hematology: A dedicated clinical Department of Medical Oncology offers services of Day care chemotherapy, Bone Marrow transplant.
Nuclear Medicine: Located in CRI building, Department is equipped with PET CT Scan, Gamma camera and is the only facility to offer PET CT Scan in the state of Uttarakhand.
Palliative & Supportive Oncology: Cancer Research Institute has special focus on organization of palliative & supportive care, having dedicated faculty & nursing staff and participation from all oncology faculty staff. Developing pain free services at CRI.
Physiotherapy and Rehabilitation, Speech Therapy: It offers comprehensive and specialized services by dedicated staff.
Plastic & Reconstructive Surgery: Academic Department of Plastic Surgery at HIMS has four dedicated faculty and works closely with Surgical Oncology team providing support for major oncoplastic & reconstructive procedures including microvascular free flaps.
Pulmonary Medicine / Critical Care Medicine: Department supports lung cancer services and intensive care.
Radiation Oncology: Department of Radiation oncology at CRI, HIMS is equipped with two linear accelerators including Varian Linear Accelerator "True Beam "capable of delivering IMRT, IGRT, SBRT and another Linear accelerator by Siemens, HDR Brachytherapy. Department is functional since 2008 and has been serving largest number of cases in this region. Department is having MD program in Radiation Oncology and B.Sc in Radiotherapy Technology.
Radio diagnosis: Equipped with state of art MRI, CT Scan, Mammography, Ultrasound, Dexa scan, provides services of Diagnostic & interventional radiology.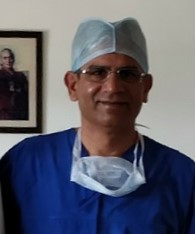 Dr. Sunil Saini
MBBS, MS (Surgery) BHU Varanasi
Prof & Head Department of Surgical Oncology
Director, Cancer Research Institute
HIMS, SRHU Dehradun
Started first cancer clinic at Himalayan Hospital in 1992, and subsequently served as faculty in Surgical Oncology, at Himalayan Institute of Medical Sciences 1995 onwards. Dr Saini completed a fellowship in Head & Neck Oncology at Tata Memorial Hospital Mumbai under Dr Ashok Mehta & a fellowship in Surgical Oncology at Memorial Sloan Kettering Cancer Institute New York. He has vast experience of treating thousands of cancers patients over last 28 years from western UP & Uttarakhand region performing complex surgical procedures for all common & rare cancers. Dr. Saini has special focus & expertise in surgical management of Head & Neck, breast, esophagus & upper aerodigestive tract cancers. He has Academic & research interest in clinical oncology, palliative & supportive oncology, cancer data base, tissue banking. Published more than 100 articles, and completed many sponsored research projects, had major research grants from ICMR, DBT, UCOST. Serving as chairperson of HIMS Research committee and Institutional Ethics committee of AIIMS Rishikesh, served as member / chairperson of subcommittees at ICMR / DBT. Played leading role in setting up Cancer Research Institute at SRHU and cancer awareness in Uttarakhand region. He has been examiner for MCh Surgical Oncology at AIIMS New Delhi & BHU Varanasi. Received numerous awards and acknowledgments including best clinician award at HIMS in 1999, UICC fellowship 2004, Uttarakhand Ratna award 2017, Special award from SRHU for long services 2013, from Health Minister of India for setting up Cancer Institution 2015, Special Medical Services award from Chief Minister 2019 and from Governor 2020. Continues to serve as committed clinician and surgeon & teacher, with focus on excellence in cancer care for service of people at large.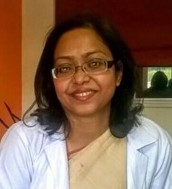 Dr. Manisa Pattanayak
MBBS, MS (Surgery) Berhampur University, Orissa
Trained in Surgical Oncology at Chittaranjan National Cancer Institute, Kolkata & Regional Cancer Institute, Trivandrum
Associate Professor, Department of Surgical Oncology
HIMS, SRHU Dehradun
With more than fifteen years of experience in handling major oncological surgeries, her special expertise includes Head and Neck surgeries. She has been awarded the IFNOS GOLF fellowship from MSKCC, New York and the UICC-ICRETT Fellowship for the year 2018. Apart from the Head and Neck, she is currently part of the organ specific team for Breast and Thoracic oncology. Her special interests include organization of multidisciplinary cancer care and peri-operative care of major operative procedures.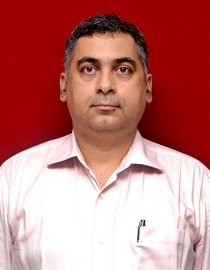 Dr. Akash Narain Gaind
Post Doctrate fellowship Surgical Oncology
Assistant Professor, Department of Surgical Oncology
HIMS, SRHU Dehradun
Dr. Akash's area of interest is Gynaecologic and Peritoneal surface cancers. He has worked extensively in complex Cyto-reduction surgeries with intraperitoneal chemotherapy. His research project currently is in hyperthermic intraperitoneal chemotherapy in a low socio economic setting.
He has also held clinical attachments in the Department of Head and Neck cancer at Tata Memorial Hospital Mumbai and also in Breast Cancer Centre at St. Jans Hospital Brugges- Belgium. He has also worked as a Senior consultant department of surgical oncology at Max Super Specialty Hospital, Dehradun.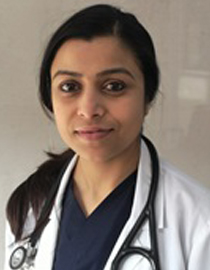 Dr. Anshika Arora
MBBS, MS (Surgery ) CMC Vellore
Trained in Surgical Oncology at HIMS, SRHU
Associate Professor, Department of Surgical Oncology
HIMS, SRHU Dehradun
More than 11 years of experience as a practicing surgeon including 5 years & 6 months exclusive in surgical oncology after completing post-graduation in 2009.  Acquired vast experience of performing variety of major general and oncologic surgical procedures serving in Head & Neck Oncology Unit at CMC Vellore, Breast Oncology at Rajiv Gandhi Cancer Institute in New Delhi and at a large community general hospital in Uttarakhand before joining the Department of Surgical Oncology in 2016. Special areas of clinical interest & expertise are complex general oncological surgery, Head and Neck oncology, Breast oncology, palliative and supportive oncology. Academic and clinical interests include organization of surgical residents training, clinical audits and multidisciplinary care, palliative and supportive care with focus on distress assessment & management. Focus of research areas are Head & Neck oncology, Breast oncology & supportive therapies in oncology care.  Completed prospective studies on sentinel lymph node biopsy in breast cancer, distress amongst cancer patients & published in indexed peer reviewed journal. Currently studying role of nutrition & systemic immunity in outcome of oral cancer management. Mentored many students & residents to carry out research projects & publish and present in conferences. Dr. Anshika organized many CMEs and workshops on palliative care and delivered guest lectures & playing leading role in setting up pain free hospital services.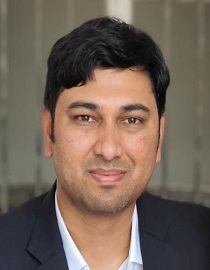 Dr. Sourabh Nandi
Assistant Professor
MBBS (Madras Medical College, Chennai)
MS (General Surgery) Pt BD Sharma PGIMS, Rohtak.
M.Ch. Surgical Oncology (AIIMS, New Delhi)
He is a dedicated surgeon with extensive general surgery experience and 6 years of exclusive experience in the field of surgical oncology. After completing MBBS from Madras Medical College, Chennai he pursued his MS General Surgery from Pt BD Sharma PGIMS, Rohtak where he worked in a dedicated oncology unit. He followed his interest in the Surgical oncology and joined as senior resident in RCC- Pt. Jawahar Lal Nehru Memorial Medical college, Raipur and gained vast experience in treating various solid organ cancers. He joined the prestigious AIIMS, New Delhi as senior resident and later on completed M.Ch in Surgical Oncology. During his M.Ch training he excelled in his academics. He also had excellent training in clinical audits, multidisciplinary care, surgical training in various subspecialities of Surgical oncology and organization of surgical residents training. He has special interest in the field of GI and hepatobiliary cancer. He further gained the skills of GI and hepatobiliary cancer surgery from Rajiv Gandhi Cancer Institute in New Delhi. He has many publications in the indexed peer reviewed journals. His career goal is to provide quality care in cancer patients, specially in the field of GI and Hepatobiliary cancer and advanced minimal invasive surgery.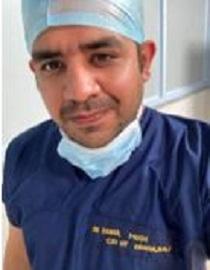 Dr. Rahul Deepak Modi
Qualifications : MBBS, MD (Obst.& Gyn) - PGI,Chandigarh
Fellow (Gynaecological Oncology) - GCRI,Ahmedabad
M.Ch (Gynaecological Oncology) - Tata Memorial Hospital, Mumbai
European Society (ESGO) certified - Gynaecological Oncologist.
Designation : Assistant Professor ( Gynaecological Oncology )
Teaching Experience : Post M.Ch - 1 Year, 6 Months in Gynaecological Oncology
Publications : Multiple National / International with textbook chapters
Special Interest : Cancers in Adolescents & Young adults including fertility sparing approaches in GYN Oncology, Cytoreductive ovarian cancer surgeries, Minimally Invasive approach in GYN Oncology, Oncofertility, Advances in preventive oncology
Awards :2006 - JRD Tata Educational Grant Award for excellence in Medical Sciences
2009 - Bombay Leprosy Project , Award of recognition for excellent work in leprosy as an intern; as a part of MBBS internship in community medicine
2019 - Prof. Shingo Fujii Travel Grant Award Recipient for Young Doctors
2020 - Prof. Shashikant Lele International Fellowship in Gynecologic Oncology / delayed due to COVID 19
Sep 2020 onwards - International faculty on International Gynaecological Cancer Society (IGCS) ECHO Clinic / Tumour Board panel for Zambia, Africa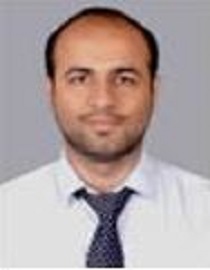 Dr. Ankit Batra
Qualifications : Medical Oncologist
Designation : Assistant Professor
Teaching Experience :
Publications :
Special Interest : 
Awards :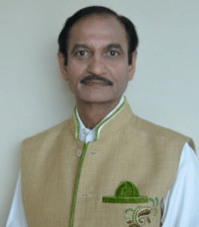 Dr. Rakesh Kumar, Ph.D.
Emeritus Distinguished Professor
Cancer Research Institute
HIMS, SRHU Dehradun
Prof. Rakesh Kumar is a molecular cancer biologist with a particular focus in revealing new facets of growth factor and estrogen signaling in the development and progression of breast cancer. Prof. Kumar has over thirty-five years of cancer research experience and has served as a faculty member at Memorial Sloan-Kettering Cancer Center, Penn State University Medical Center, MD Anderson Cancer Center, George Washington University, and Govt of India's Rajiv Gandhi Center for Biotechnology before joining in his current position in 2022. Prof. Kumar has held full tenured professorships since 1998, served as a department deputy chair and chair, held institutional research leadership positions, occupied endowed distinguished professorship, and endowed chair positions in universities as well as the Govt of India's national chair in cancer research and distinguished professorship until July 2022. Prof. Kumar's laboratory has made several conceptual advances in the areas of epidermal growth factor receptor and HER2 receptor signaling, action of estrogen receptor in the nucleus and cytoplasm, and cytoskeleton and chromatin remodeling in cancer cells. These studies led to over 325 research articles, invited reviews and book chapters, and eight books or volumes in cancer biology and therapeutics. Prof. Kumar's research is widely citated by the scientific community and puts him in the top 0.5% of scientists in oncology and carcinogenesis globally. Prof. Kumar has served on the editorial board of numerous leading cancer research journals for over two decades, and currently serves on the editorial boards of several mainstream international cancer journals. Prof. Kumar has served or regularly provides his scientific expertise on extramural peer-review panels for multiple national and international funding agencies for twenty-five years, including, the National Institutes of Health, Department of Defense, and Veteran Administration of the United States, foreign governmental funding agencies, DBT-Welcome Trust, India-French and India-German Alliance Funding Programs, CSIR Cancer Program, and Breast Cancer Foundations. Over the last three-and-half decades, Prof. Kumar's laboratory served as a platform to train 67 students, master students, postdoctoral fellows, and physician-scientists. His work paved the way for novel cancer therapeutic targets and opened-up new research avenues for biomedical scientists. He has shared his research and experiences by delivering over 277 invited lectures at the national and international scientific conferences, universities, medical schools, and hospitals. More recently, Prof. Kumar and his colleagues around the globe are addressing the cellular and molecular basis of poor prognosis of breast cancer in younger women, and the team has organized a Global Consortium for Breast Cancer in Young Women (GCBCYW) with emphasis on translational breast cancer research, academic and training programs, and promoting awareness among the targeted age group of women.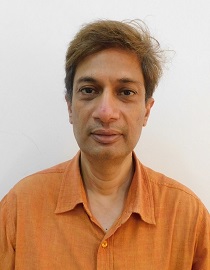 Dr. Manu Rajan
MS , MCh ( PlasticSurgery) Professor & Head of Department Plastic Surgery
He did his MBBS, MS & M.ch (Plastic Surgery) from SMS Medical college Jaipur.
He has numerous publications in national & international journals, and holds special interest in post trauma and Onco- reconstruction.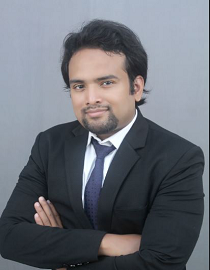 Dr. Amborish Nath
Plastic & Reconstructive Surgeon
Assistant Professor in Plastic Surgery in Himalayan Institute of Medical Sciences,Jollygrant, Dehradun (Jan2021 – present)
Qualification: MBBS (Medical College Kolkata) 2006-2011
MS ENT (AIIMS New Delhi) 2014-2017
MCh Plastic Surgery (AIIMS Rishikesh) 2018-2020
Clinical training in Trauma, Microvascular and Hand Surgery (Ganga Hospital Coimbatore) Feb2020
Observership in Maxillofacial and Head and Neck surgery (Ganga Hospital Coimbatore)August,September2020
BLS, ACLS, ATLS
Dr. Amborish Nath, MBBS, MS (AIIMS), MCh(AIIMS), is an ambidextrous surgeon trained in both Plastic Surgery and ENT, can fulfill the roles of a Plastic Surgeon and a Head and Neck Oncosurgeon. He is a double AIIMSonian, having trained in both AIIMS New Delhi and AIIMS Rishikesh.
Dr. Amborish is a brilliant communicator with excellent interpersonal skills and fluency in English,Hindi, and Bengali. Dr. Amborish is very popular among his colleagues owing to his organizational skills and leadership abilities and is also a fantastic negotiator and counselor. His ability to follow orders and take the lead when required makes him a dedicated team player.
Dr. Amborish believes in NVC (nonviolent communication, of Marshall Rosenberg). He was trained in Doctor-Patient relationships as a part of training in AIIMS Rishikesh. Patients love him for his humble approach and clarity of expression and honesty
Hobbies: Dr Amborish is a trained artist. He uses his leisure to sketch and paint. He has a penchant for figurative art and the female form. His artworks were exhibited in Chester Art fair 2019 in Chester, UK.
Dr. Priya Ramakrishnan
DNB ( Anesthesiology )
Associate Professor
Incharge Oncoanesthesia
Department of Anesthesiology
Dr Priya Ramakrishnan has more than 14 years experience in Anaesthesia and critical care.
After Diploma in Anaesthesia from Grant Medical College, Mumbai she did her DNB from GKNM hospital, Coimbatore followed by 3 years Senior residency at PGIMER , Chandigarh. After working at corporate hospitals both in Coimbatore and Chandigarh, she joined Himalayan Institute of Medical Sciences SRHU, Dehradun where she is presently an Associate professor and incharge of Oncoanaesthesia services.She has done a one year fellowship in intensive care from KTPH hospital, Singapore and palliative care from TIPS , Trivandrum. She is involved not only in the perioperative care of oncosurgical cases but also in care of ICU and HDU patients , Palliative care services and setting up ERAS protocols and CODE BLUE training. Her special interests include ERAS protocols, Perioperative and Surgical intensive and End of life care.