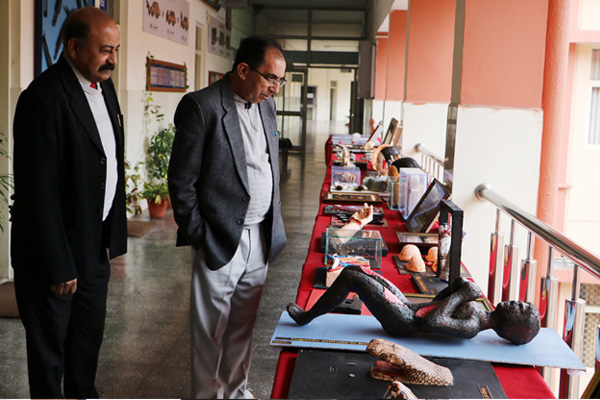 The department is engaged in teaching, research and medico-legal work.  We have been continually organizing training for medical officers, police & Judiciary and have been assisting the law enforcing agencies on many occasions.
This student friendly department has a very rich museum stocked with specimens of Osteology, Criminology, Weapons, fetuses and Toxicology.  Many of the models and charts, designed by the students and faculty, are unique and not available in any other museum in the country.
There is a departmental seminar room and departmental library with updated books, journals and student projects. The faculty members regularly involve the students to mentor and nurture their learning activities. A moot court room helps in teaching court room procedures, attitude and communication skills.
The department continually innovates interactive teaching methods for enhancing student learning.  Undergraduate medical students undertake research projects under guidance of faculty many of which are published or presented in various academic conferences. This is a distinct feature of the department, making learning of the subject an enjoyable and rich experience.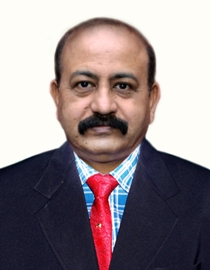 Dr. SANJOY DAS
Qualification : MBBS, MD (FMT), DHM
Designation : Professor & Head
Teaching experience : 30 years
Publications : 30
Special interest : Medical Education
Awards : Special Employee Award (2005)
Best Teacher Award, HIMS (2009)
FAIMER Fellow (2015)
Fellowship of Indian Academy of Forensic Medicine (2017)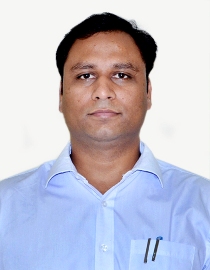 Dr. RATTAN SINGH
Qualification : MBBS, MD (FMT)
Designation : Assistant Professor
Teaching experience : 5 years
Publications : 4
Special interest : Research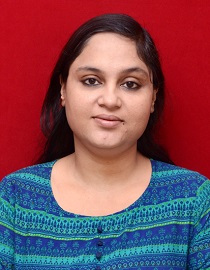 Dr. PRAGYA TRIPATHI
Qualification : MBBS, MD (FMT), DA Anaesthesiology
Designation : Associate Professor
Teaching experience : 05 years
Publications : 02
Special interest : POCSO
Awards : Gold Medal in MD (Forensic Medicine & Toxicology)
Basic Life Support Instructor at American Heart Association Regional Centre, HIMS
ACLS and Pals Provider from American Heart Association