The department offers comprehensive health care, and also, trains health care professionals through education, clinical exposure and hands-on training. This is done under the guidance and supervision of professional and expert faculty coming from reputed medical colleges all over the country.
We have OPD & 24-hour emergency services for Antenatal & Postnatal services, High risk pregnancy, Family planning & welfare, MTP, Infertility, Cancer screening, diagnosis & management of Menopause. Apart from routine and complex Obstetrics & Gynecological surgeries, we provide Advance Gynae Laparoscopy, Hysteroscopy & Minimal invasive surgeries, Colposcopy, Cryocautery, Tubal sterilization & recanalization, and Artificial insemination.
With various types of clinical cases and surgical exposure to enable complete learning, the department, offers Post Graduate programs (M.S.) besides Undergraduate training, as well as, Diploma education.
The courses include theory classes and clinical training besides Lectures & Seminars, Ward Teaching, Clinical Case presentation, Journal Club presentation, Bed side diagnostic training, Hands on surgical training, Research mentoring etc.
A rich Library with hundreds of specialised books and subscriptions to international/national journals help the faculty and students to conduct research regularly and obtain good quality research publications, each year.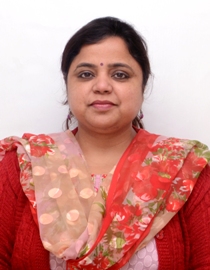 Dr. (PROF.) RUCHIRA NAUTIYAL
Qualifications : MBBS, MD (Obst. & Gynae.)
Designation : Professor & Head
Teaching Experience : 18 Years
Publications : 30
Special Interest : High Risk Obstetrics , Gynae Endoscopy & Maternal and Fetal Medicine
Awards : Merit in MBBS
Best teachers award in 2011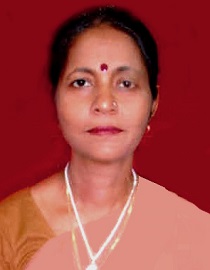 Dr. DEV NANDA CHAUDHURY
Qualifications : MBBS, MS (Obst. & Gynae)
Designation : Professor
Teaching Experience : 37 Years
Publications : 21
Special Interest : Social Obstetrics & Travelling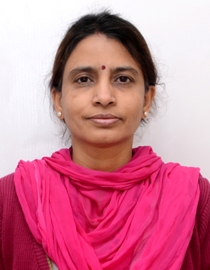 Dr.  NIDHI CHAUHAN
Qualifications : MBBS, MS (Obst. & Gynae)
Designation : Professor
Teaching Experience : 15.5 Years
Publications : 11
Special Interest : Laparoscopy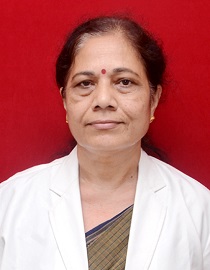 Dr. PURNIMA UPRETI
Qualifications : MBBS, MS (Obst. & Gynae)
Designation : Associate Professor
Teaching Experience : 10.6 Years
Publications : 08
Special Interest : Special Interest Fetal Medicine
Awards : National Merit Schoarship from 1974 to 1982
Certificate of merit in Forensic Medicine and surgery in MBBS course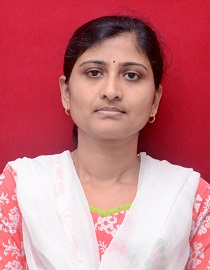 Dr. BANISHREE PATI
Qualifications : MBBS,DNB(Obst. & Gynae)
Designation : Associate Professor
Teaching Experience : 09 Years
Publications : 02
Special Interest : High Risk Obstetrics and Pelvic Floor surgery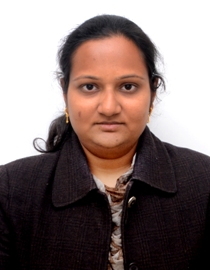 Dr. MISHU MANGLA
Qualifications : MBBS , MD,PDCC (Maternal &Fetal Medicine) (Obst.&Gynae.)
Designation : Assistant Professor
Teaching Experience : 05 Years
Publications : 22
Special Interest : Fetal medicine, Fetal invasive procedures, Ultrasound in Obstetrics & Gynaecology, High Risk Obstetrics
Awards : B.B.L. BHARGAVA GOLD MEDAL in final MBBS in APRIL 2006
Thanchand Mehta GOLD Medal in final MBBS APRIL 2006
Mata Saraswati Devi GOLD MEDAL in final MBBS in APRIL 2006
Dr.Johari Mal Bhandari Memorial GOLD Medal APRIL 2006
S.N.Merit GOLD MEDAL in MAY 2004
Dr.GulabchandSangi Memorial GOLD MEDAL in First MBBSin September 2002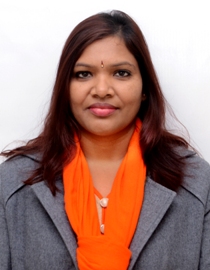 Dr. ALKA
Qualifications : MBBS , MD (Obst.&Gynae.)
Designation :  Assistant Professor
Teaching Experience : 6.5 Years
Publications : 01
Special Interest : Laparoscopy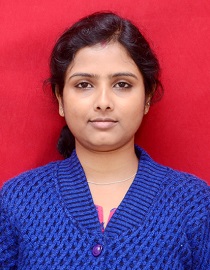 Dr. SAYANTI PAUL
Qualifications : MBBS, MS (Obst. & Gynae)
Designation : Assistant Professor
Teaching Experience : 05 Years
Publications : 07
Special Interest : Infertility and Pelvic surgeries
Awards : Medal for proficiency in thesis work
First certificate of Merit for proficiency in annual examination in the session 2011-2014
Torrent Young Scholar Award 1st runner up of Grand Finale (National level) and winner of East Zone (zonal round)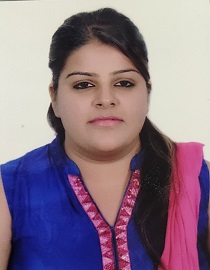 Dr. NIMISHA GUPTA
Qualifications : MBBS, MS (Obst. & Gynae)
Designation : Assistant Professor
Teaching Experience : 05 Years
Special Interest : Infertility, ART, High risks pregnancies
Dr. OM KUMARI
Qualifications : 
Designation : Assistant Professor
Teaching Experience : 
Special Interest :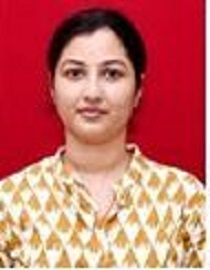 Dr. JAGRITI BHARDWAJ
Qualifications : 
Designation : Assistant Professor
Teaching Experience : 
Special Interest : 
Dr. ENAS MUSHTAQ
Qualifications : 
Designation : Assistant Professor
Teaching Experience : 
Special Interest :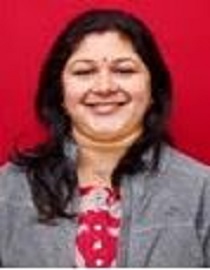 Dr. ANCHAL AGARWAL
Qualifications : 
Designation : Assistant Professor
Teaching Experience : 
Special Interest :