M. Sc. in Biochemistry
Level - Postgraduate | Duration - 2 Years
M. Sc. in Biochemistry, a two-year postgraduate degree program offered by Himalayan School of Biosciences is designed to provide students with extensive understanding of complex chemical processes and molecular interactions that occurs in the living organisms. The program inculcates a solid foundation in the principles of biochemistry and prepares the students for life sciences industry.
The curriculum includes study of molecular biology, plant biochemistry, cell biology and physiology, bioenergetics, enzymology, genetics, biochemical dynamics, metabolism, protein structure & function, cellular signalling, etc. Students also gain practical experience by learning latest biochemistry techniques, conducting lab researches, designing experiments, etc. Learning is also enabled through guest lectures, internships, group projects and industrial visits.
Opportunities are available in medical, agriculture & fisheries, public health care, forensic environment, quality control & safety, diagnostic research & development, etc. Students can also seek opportunities in organizations dealing in medical instruments, biotechnology, FMCG, research, chemical manufacturing, health & beauty care, etc.
Students after graduating can work as:
Scientist, research scientist, quality control officer, research fellow, production executive, etc.
Advantages of M. Sc. in Biochemistry at HSBS
M. Sc. in Biochemistry Outcomes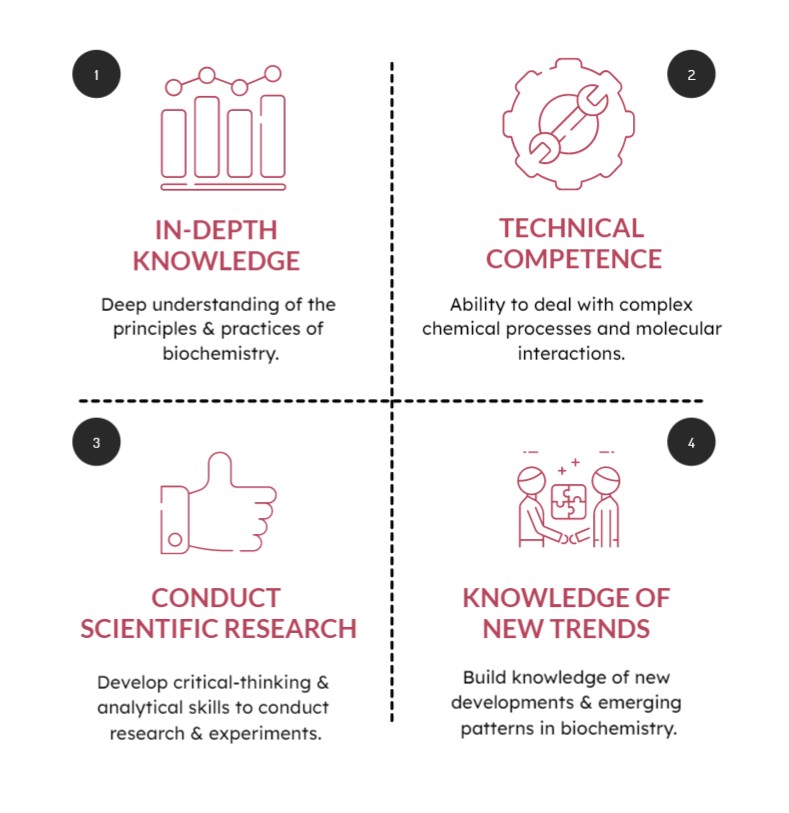 Regular Entry:
Duration: Two years (4 semesters)
---
Candidates must be B.Sc. with 50% Marks in Microbiology/ Biotechnology/ Biochemistry/ Genetics/ Botany/ Zoology/ Chemistry or B.Sc. MLT.
M. Sc. in Biochemistry Fee 2023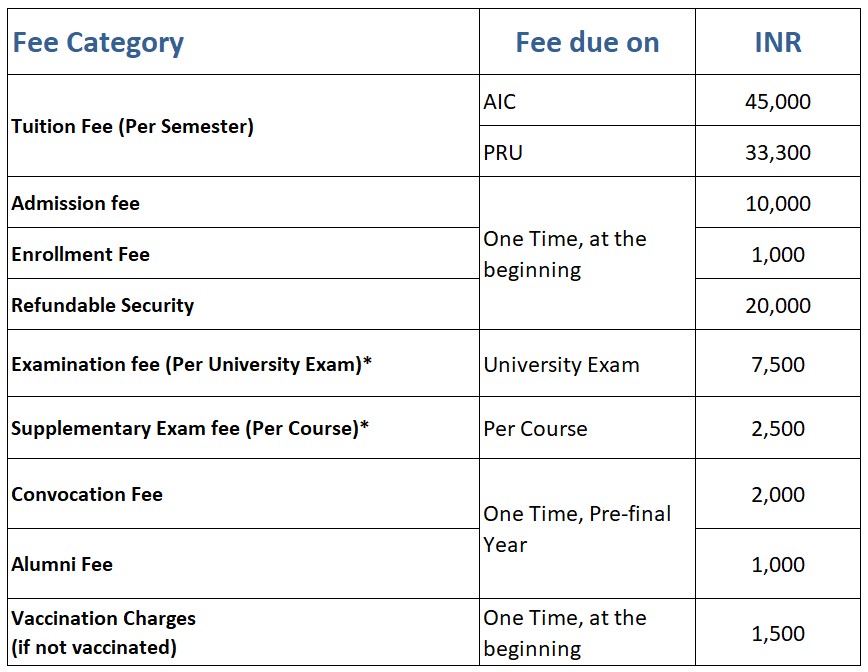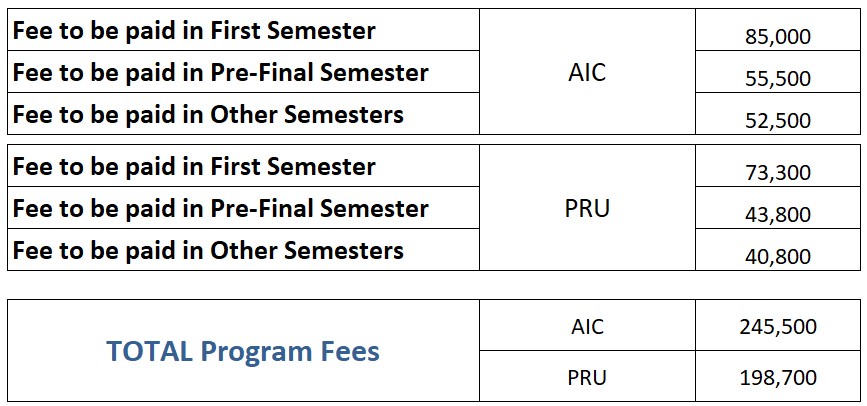 Scholarships & Fee Concession
Merit Scholarship
Up to 100% of Tuition Fees
Special Scholarship
Up to 100% of Tuition Fees for: Ward of Armed / Para Military / Police Force Personnel (Serving and Retd, Non-Commissioned Officer), Differently abled candidate, Transgender
Merit Scholarship
Up to 100% of Tuition Fees
Fee Relaxation
25% Fee Concession for female candidate - B.Tech CSE & 26% Fee Relaxation for the students from Uttarakhand
Loan Facility
Interest free education loan
Free-Ship Scholarship
Free education to one candidate in each academic program of the University who is an orphan