M. Sc. in Biotechnology
Level - Postgraduate | Duration - 2 Years
Himalayan school of Bio Sciences provides offers 2-year M.Sc. in Biotechnology program that focuses on the study of biological systems and organisms at molecular & cellular level. Through the combination of theoretical and practical learning students gain expertise in the understanding of field of biotechnology. The curriculum includes study of biochemistry, cell biology, molecular biology, immunology, biostatics, genetics etc. In addition to theoretical knowledge, the students will gain practical experience through the application of latest techniques in the field and attend guest lectures, take industrial visits; participate in researches, individually or in groups, etc.
At HSBS, students receive guidance and support from experienced faculty, which provides them with valuable skills and knowledge to apply in real-world scenarios. This practical experience can be beneficial for students as they prepare for careers in the biotechnological industry or further research in the field.
Opportunities are available in drug and pharmaceutical research, public funded laboratories, chemical research, environmental control, waste management, food processing, healthcare, bio-processing industries, etc.
Students after graduating can work as:
Biotech research scientist, biotech consultant, medical scientist, bioproduction operators, biomanufacturing specialist, biotech analysts, medical coders, officers in government legal bodies, i.e., public health, grant management, defence, etc.
Advantages of M. Sc. in Biotechnology at HSBS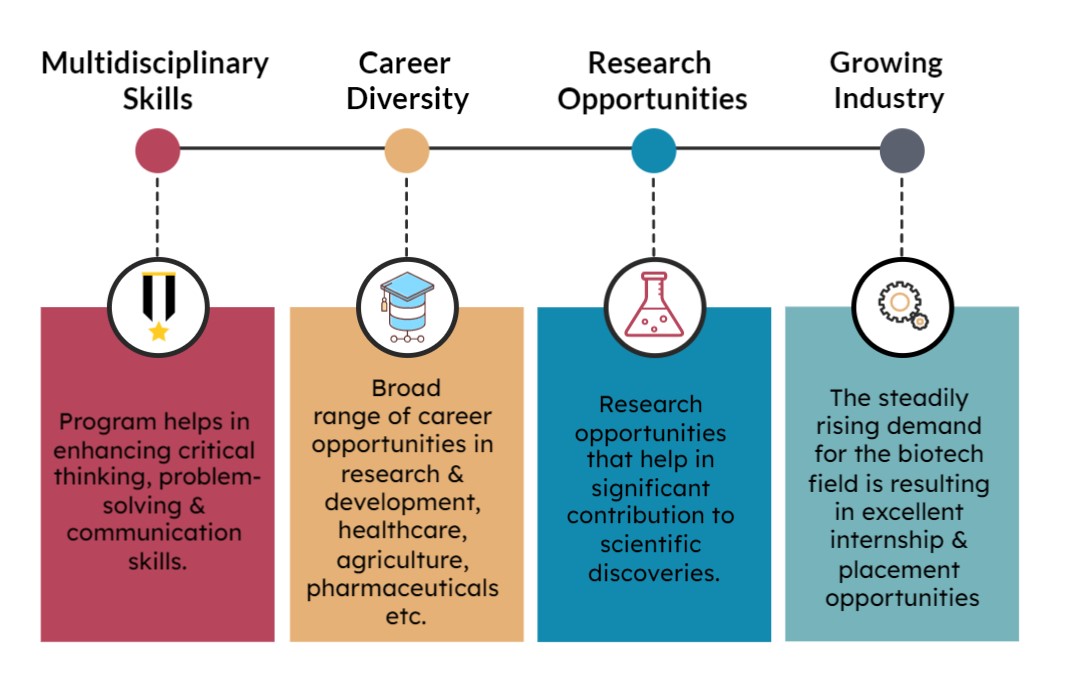 M. Sc. in Biotechnology Outcomes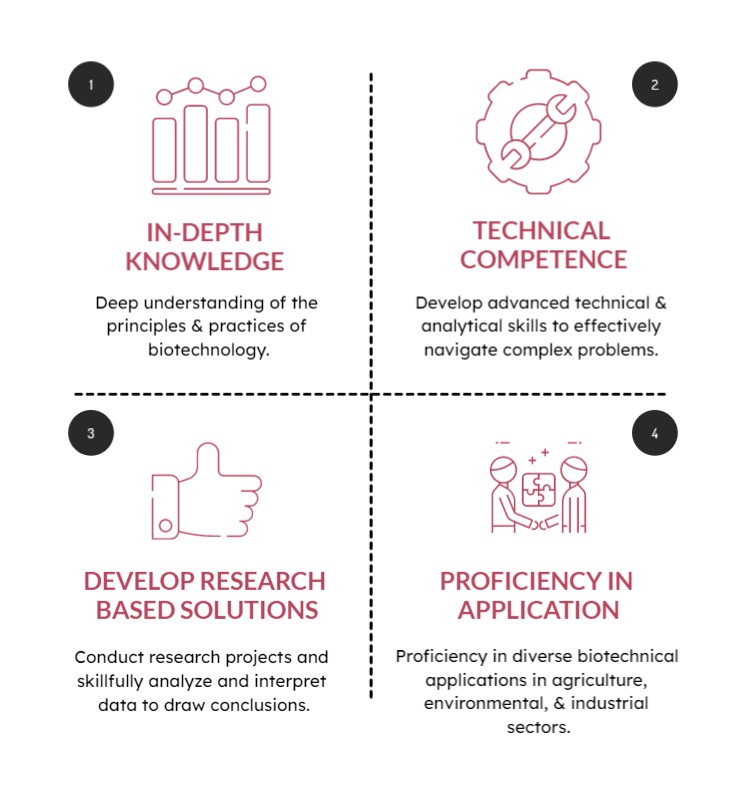 Regular Entry:
Duration: Two years (4 semesters)
---
Candidates must be B.Sc. with 50% marks in Microbiology/ Biotechnology/ Biochemistry/ Genetics/ Botany/ Zoology/ Chemistry or B.Sc. MLT.
M. Sc. in Biotechnology Fee 2023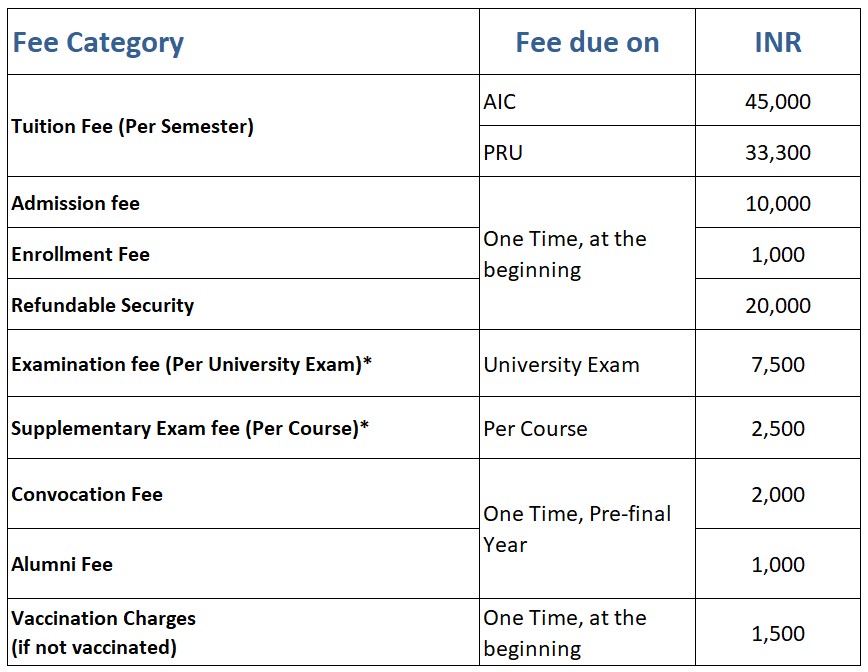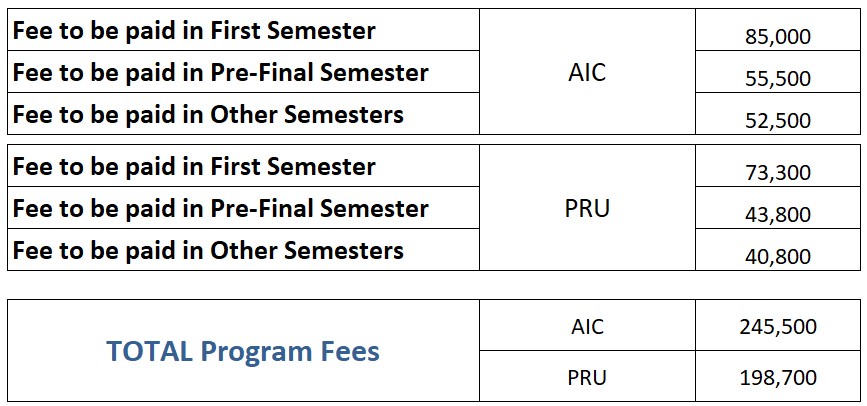 Scholarships & Fee Concession
Merit Scholarship
Up to 100% of Tuition Fees
Special Scholarship
Up to 100% of Tuition Fees for: Ward of Armed / Para Military / Police Force Personnel (Serving and Retd, Non-Commissioned Officer), Differently abled candidate, Transgender
Merit Scholarship
Up to 100% of Tuition Fees
Fee Relaxation
25% Fee Concession for female candidate - B.Tech CSE & 26% Fee Relaxation for the students from Uttarakhand
Loan Facility
Interest free education loan
Free-Ship Scholarship
Free education to one candidate in each academic program of the University who is an orphan