B.Sc. Yoga Science and Holistic Health
Level - Undergraduate | Duration - 3 Years
The Himalayan School of Yoga Science, located in Jolly grant, Uttarakhand in the serene & pristine Himalayas, offers the students with Bachelor of Sciences in Yoga (B.sc Yoga)/ Bachelor of Art in Yoga (B.A Yoga) program to the students who seek to deepen their connection with practices of yoga.
The Founder of Swami Rama Himalayan University, renowned yogic master Swami Rama was known for his unique yoga practices. His traditional & authentic yoga practices have been taught and presented in a professional and systematic manner in the school to the students so that they integrate these teachings into their daily lives.
The program aims to equip students with a thorough understanding of various fields of Yoga, enabling them to develop a deep understanding of the subject matter. The program also focuses on developing an in-depth understanding of fundamental and applied scientific concepts and methods of Yoga Science and allied sciences.
After the successful completion of the program the students are equipped with the knowledge of preventive, curative, and management aspects of holistic health and enable them to apply this knowledge in their professional life.
The placement cell helps students prepare for & secure employment after graduation. They assist the students in framing their CVs, Personality development, Group Discussions & also developing their soft skills to develop their overall professional persona.
They also establish connections with reputed firms and organizations to provide students with job opportunities & Internships.
Employment Opportunity
Students can find jobs in the areas of Education, Training, Therapy, Research, and Health Industry viz. hospitals, medical sector, Ayush sector, Indian Embassies, Ministries, and Government NGOs etc.etc.
After completing a B.Sc. in Yoga, various career opportunities are available, such as:
1. Yoga and Naturopathy Research Officer: Graduates can pursue a career as a research officer, where they can conduct research related to Yoga and Naturopathy.
2. Yoga Aerobic Instructor: Graduates can work as Yoga Aerobic Instructors, where they can guide and instruct individuals on performing various Yoga Aerobic exercises.
3. Assistant Ayurvedic Doctor: Graduates can also work as Assistant Ayurvedic Doctors, where they can assist senior doctors in providing Ayurvedic treatment.
4. Clinical Psychologist: Graduates can also pursue a career as Clinical Psychologists, where they can apply their knowledge of Yoga in treating patients with mental health disorders.
5. Yoga Therapist: Graduates can work as Yoga Therapists, where they can design and implement customized Yoga programs for individuals with specific health conditions.
6. Yoga Instructor/Teacher: Graduates can work as Yoga Instructors or Teachers, where they can teach Yoga to individuals or groups, in a studio or as a freelancer.
7. Therapists and Naturopaths: Graduates can also work as Therapists and Naturopaths, where they can incorporate their knowledge of Yoga with other natural therapies to provide holistic treatment.
8. Health Club Trainer/Instructor: Graduates can also work as a Trainer/Instructor in a Health Club, where they can guide individuals in performing various exercises, including Yoga, for fitness and well-being.
Advantages of B.Sc Yoga Science & Holistic Health at HSYS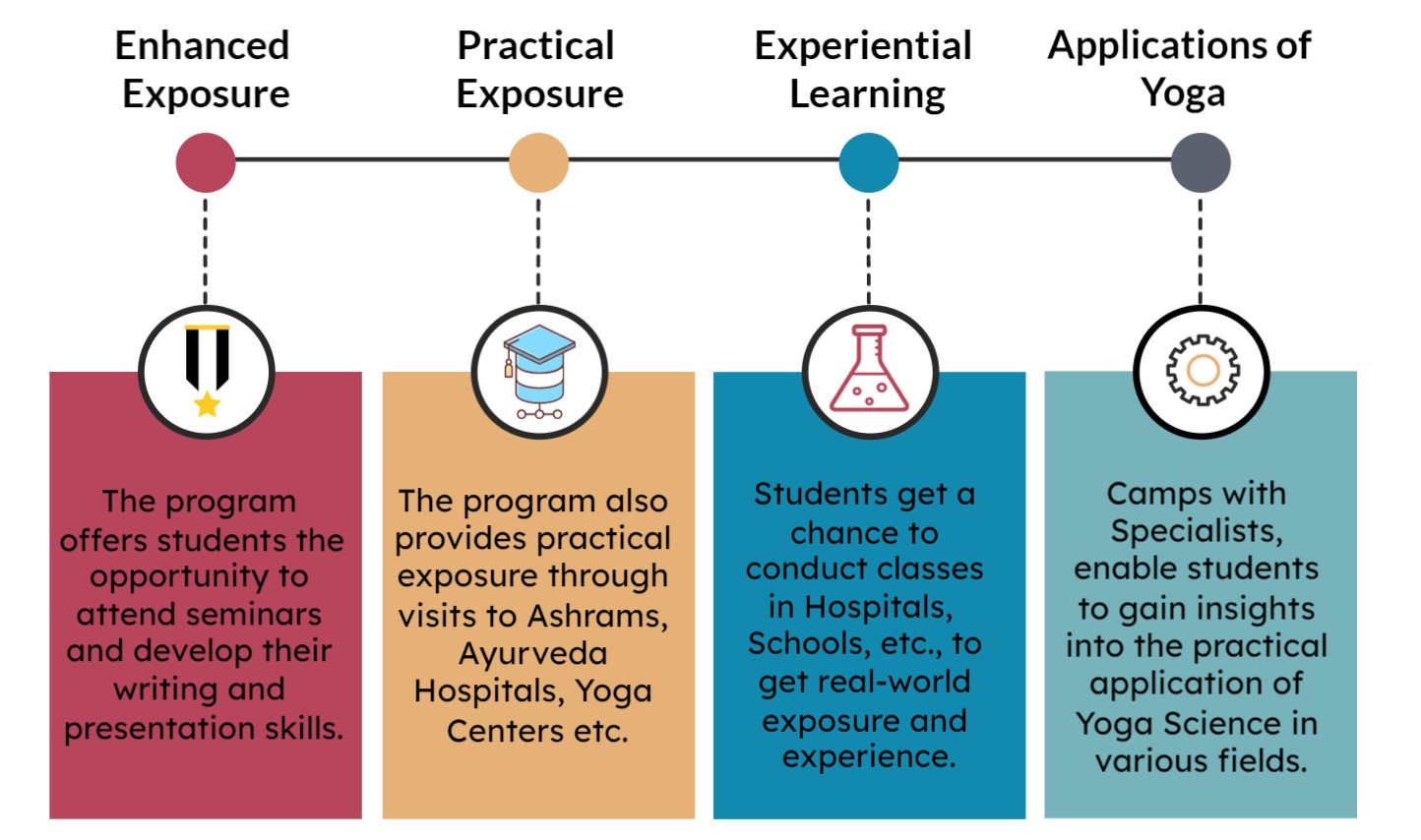 B.Sc Yoga Science & Holistic Health Outcomes
Regular Entry:
Duration: Three years (6 semesters)
---
X & XII from any stream with minimum 45% marks in aggregate.
B.Sc Yoga Science & Holistic Health Fee 2023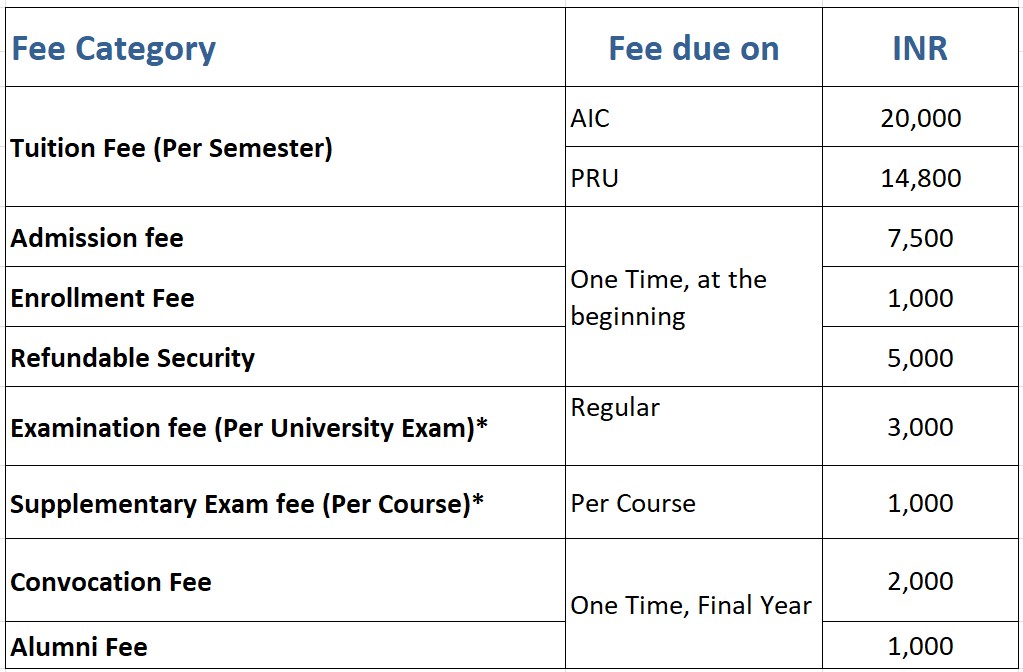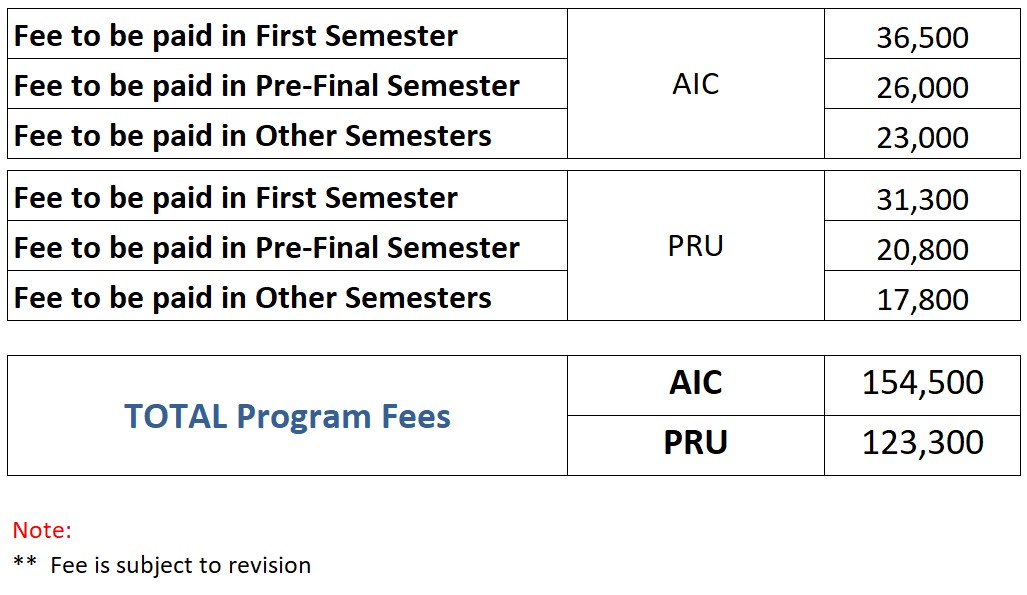 Scholarships & Fee Concession
Merit Scholarship
Up to 100% of Tuition Fees
Special Scholarship
Up to 100% of Tuition Fees for: Ward of Armed / Para Military / Police Force Personnel (Serving and Retd, Non-Commissioned Officer), Differently abled candidate, Transgender
Merit Scholarship
Up to 100% of Tuition Fees
Fee Relaxation
25% Fee Concession for female candidate - B.Tech CSE & 26% Fee Relaxation for the students from Uttarakhand
Merit Scholarship
Up to 100% of Tuition Fees
Free-Ship Scholarship
Free education to one candidate in each academic program of the University who is an orphan