National Science Day celebrated at the Himalayan School of Science & Technology
28th February, 2023
In remembrance of our beloved physicist Dr. C.V. Raman, who discovered the Raman effect on this day, Himalayan School of Science & Technology celebrated National Science Day on 28th February, 2023 with great enthusiasm and zeal. The theme for the occasion was "Global Science for Global Wellbeing".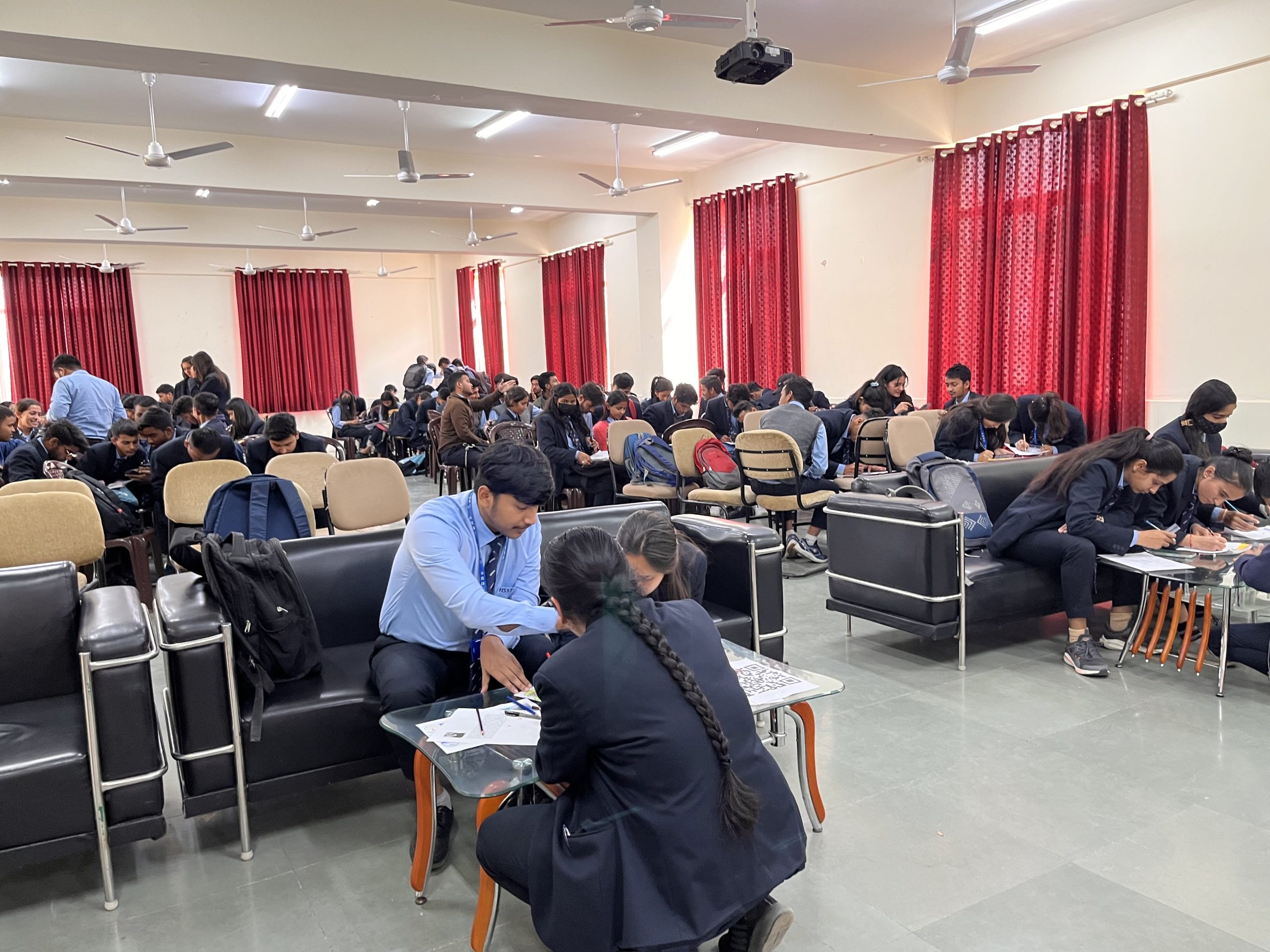 The event started with the lamp lighting ceremony by Dr. R. C. Ramola, Principal, Dr. Mukesh Bijalwan, Deputy Registrar, Academics, SRHU & Associate Professor HSST, Dr. Ashish Pasbola, Academic Coordinator, Mr. Bineet Kumar Joshi, Assistant Professor and other dignitaries. This was followed by a welcome address by the Principal, HSST. His address was very informative in view of the importance of science and technology in our daily lives and how it has the potential to bring positive changes in our society.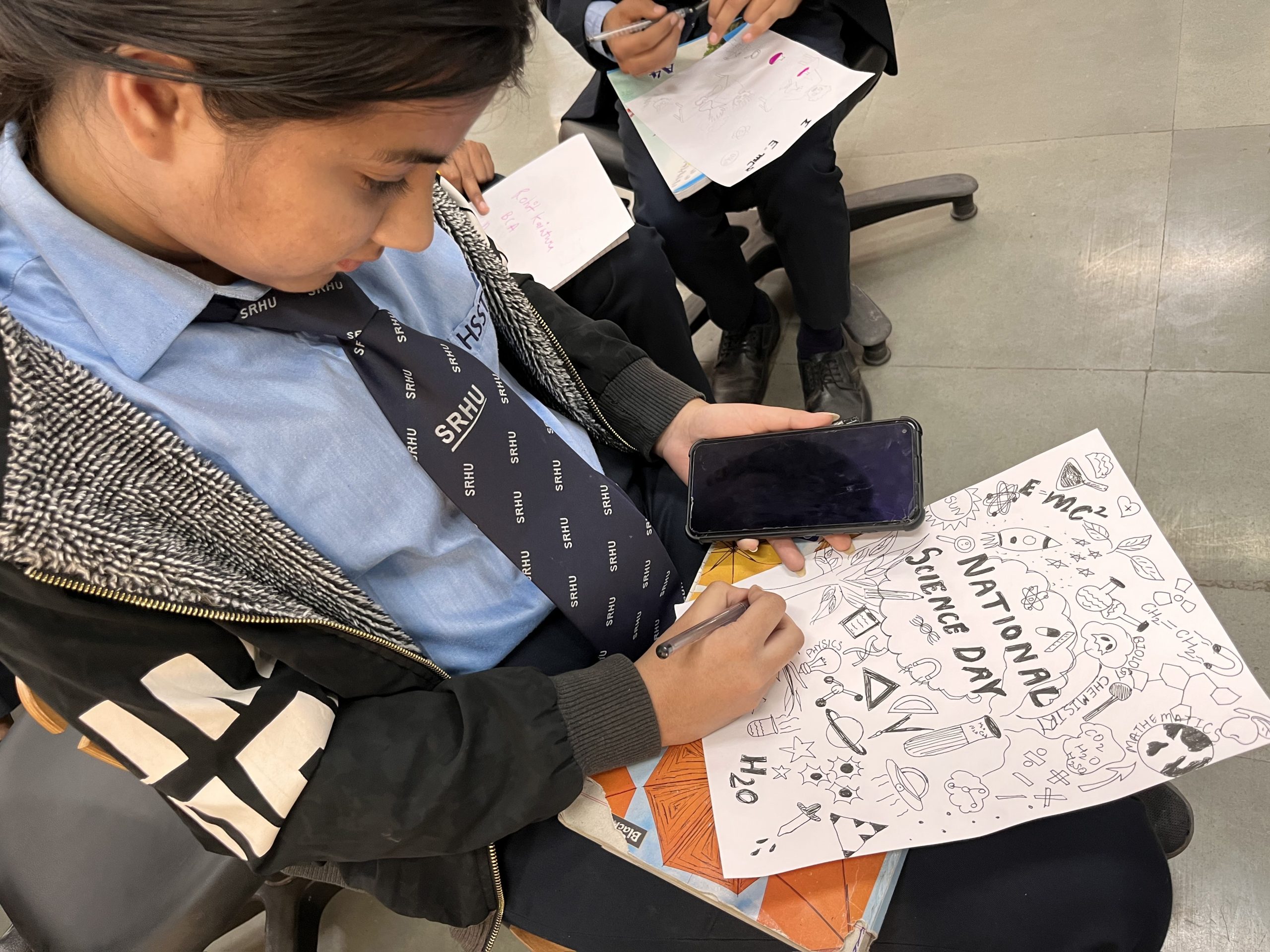 Highlight of the day was the address by the guest speaker, Dr. Nitin Shukla, Principal Scientist, and Head-Intellectual Property Group/NCL, Indian Patent & Start-up facilitator, Govt of India. She spoke on "Science and its use in real life" and how science can be useful for the betterment of society.
The session was then open for various events and competitions. The first event was a quiz competition prepared and organized by Dr. Ashutosh Chaudhary, Assistant Professor & Dr. Ashish Pasbola, Assistant Professor, Dept. of Applied Sciences that tested the knowledge of the participants on various scientific topics. This was followed by a doodle competition where participants were asked to create a doodle on the theme of "Global Science for Global Well-being". The poster presentation event provided an opportunity for students to showcase their ideas related to the them. In the end, the TechnoRun event challenged the participants to show their technical skills.
Event ended with the award ceremony where winners of the various competitions were awarded medals and certificates by the Principal & Academic Coordinator. The faculty of HSST encouraged the students and supported to conduct the event successfully. The vote of thanks was delivered by the Activity Coordinator, Ms. Anupama Mishra.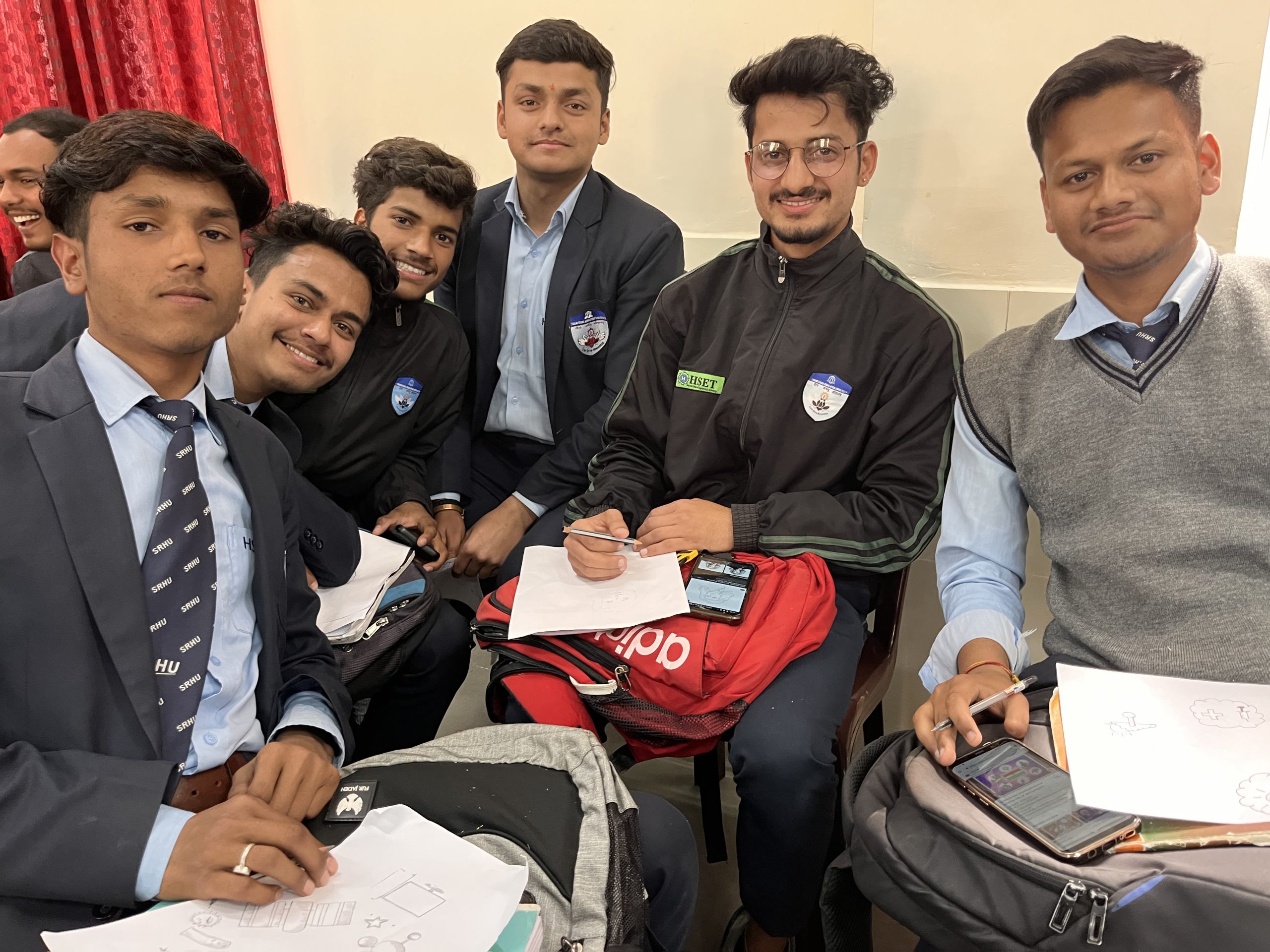 The winners are as following:
Sr. No
Event
Prize
Name of Student
1
Quiz Competition
I
Mayank Dobhal (B.Sc- Data Science-II Yr.)
II
Anshika Dobhal (BCA I Yr.)
III
Tanuj Rawat (BCA II Yr.)
2
Doodle Competition
I
Anurag Das (MCA I Yr.)
Priyanka (MCA I Yr.)
Ragini (MCA IyYr.)
II
Karnika (B. Sc I Yr.)
Lekhika (BCA I Yr.)
III
Shekhar Jugtwan (B. Tech III Yr.)
3
Poster Presentation
I
Madhika (BCA I Yr.)
II
Nandini (BCA II Yr.)
Khushi (BCA II Yr.)
Aayushi (BCA II Yr.)
Swati (BCA II Yr.)
III
Hemant Chauhan (BCA II Yr.)
Rohit Kaintura (BCA II Yr.)
4
Technorun
I
Alankrit Negi (BCA I Yr.)
II
Anurag Das (MCA I Yr.)
III
Aman Rana (B. Tech III Yr.)