SRHU Placements
"Make Your Career Aspirations a Reality"
---
600+
Students Sucessfully Placed
100%
Placement Record
MBA, BBA, B.Com, B. Tech CSE, BCA, MCA
300+
Recruiters Including Top MNCs

SRHU is well known for having a remarkable track record of placing students in some of the best businesses, including leading MNCs such as Amazon, TCS, Cognizant, Wipro, IBM, Infosys, Deloitte, Unilever, and more. Our placement cell makes sure that students have the skills and information required to succeed in the job market by dedicatedly working on enhancing students' representation.
Using the comprehensive approach, the team offers each student individualised support and guidance throughout the placement process. The students get relentless support in achieving their career goals, right from choosing proper employers to suitably preparing them for interviews.
The cell's commitment and diligence have produced an exceptional placement record, with students landing jobs in a variety of areas, including IT, Education, HR & Recruitment, Finance, Logistics, healthcare and more.
PLACEMENTS
Historical Trends
---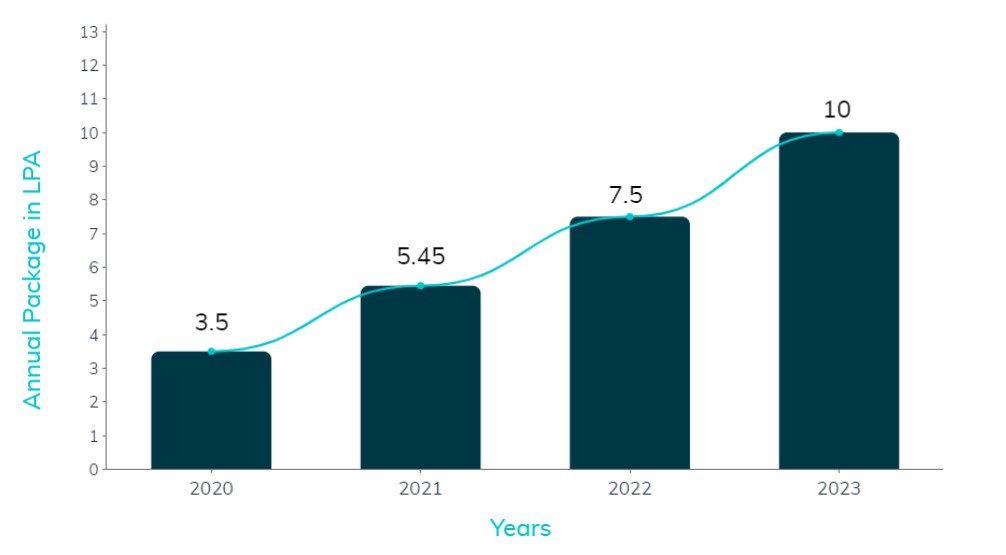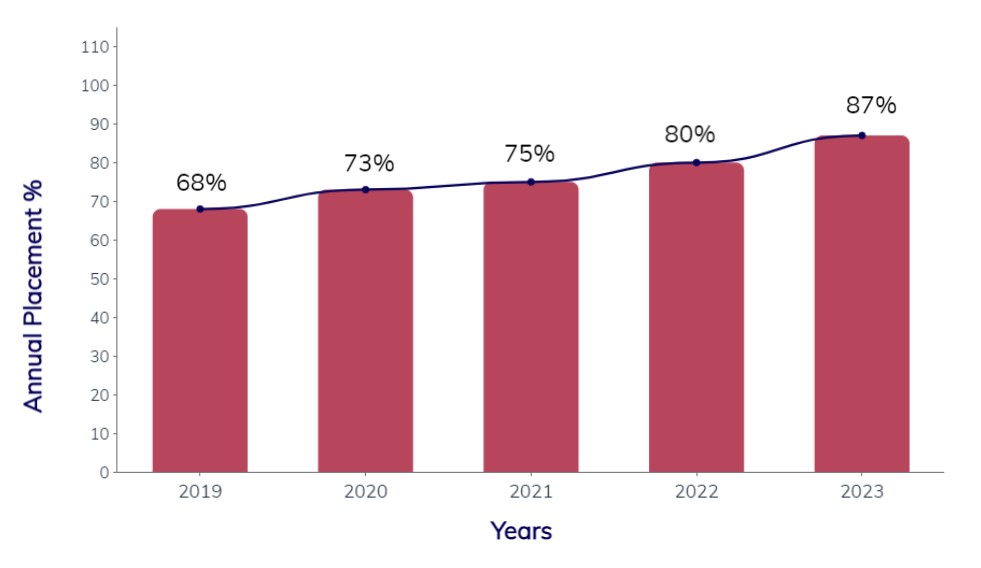 INDUSTRY SECTOR
Statistics
---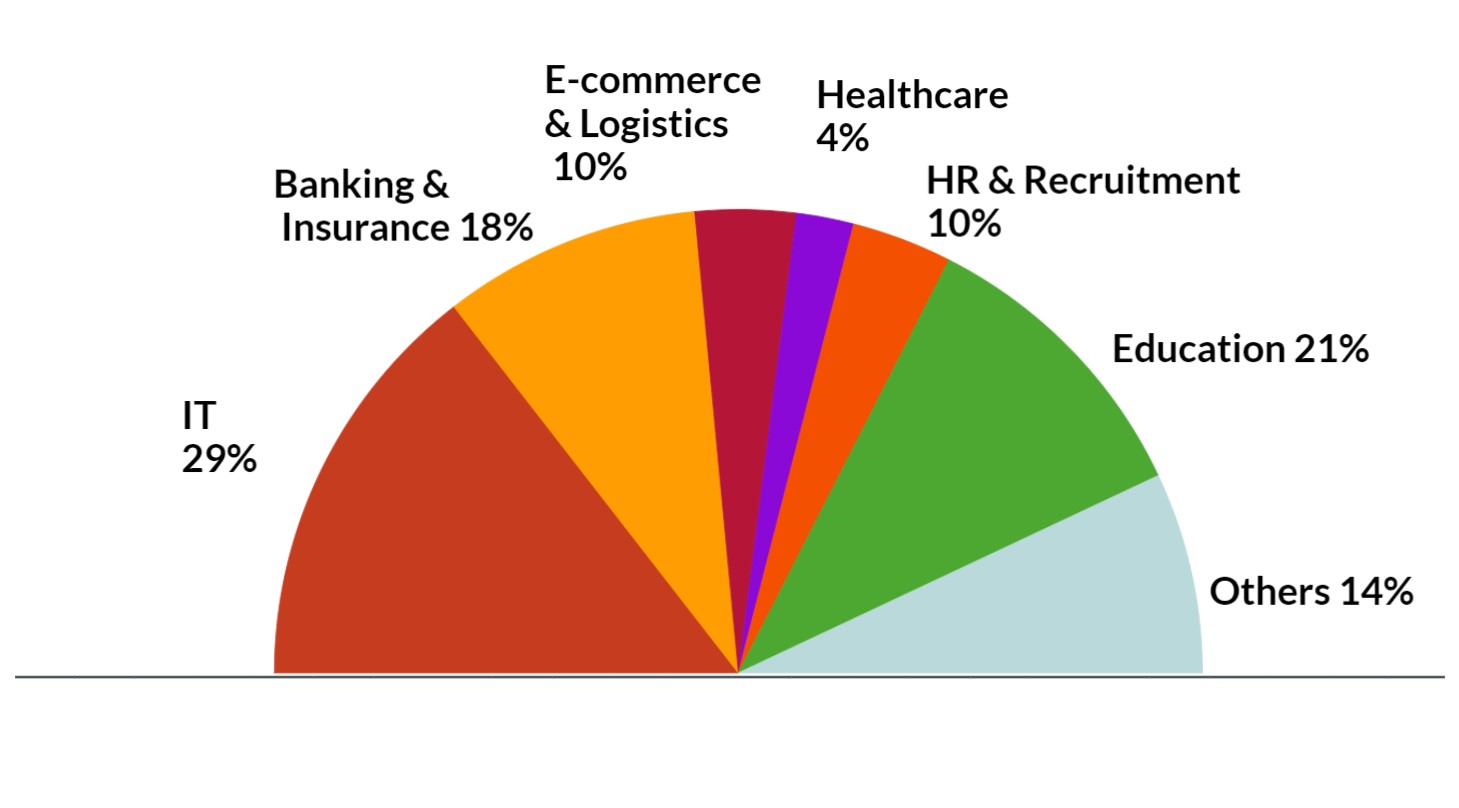 SUMMER INTERNSHIP
Programme Details
---
SRHU understands the importance of preparing students for the demands of society. To this end, we offer a wide range of summer internship opportunities on and off campus. Our main goal is to familiarize students with the practical application of academic research in a real-world setting. Our internships are designed to help students develop critical thinking, gain hands-on experience and understand the nuances of the professional world. Internship positions are dedicated to providing full support and guidance to ensure that students have access to the best opportunities possible. Our team works tirelessly to connect students with leading organizations and companies in their fields, creating invaluable professional networks. We believe that a successful internship can be transformative and are committed to providing students with the tools and resources they need to succeed in their chosen career. Participating in an internship program equips undergraduate and postgraduate students with the skills, knowledge, and confidence they need to become successful multidisciplinary professionals.
SRHU Student Success Stories
The Counselling Center guides the students to overcome personal and academic challenges. Mentoring from the experts helped me prepare well for my interviews.
At SRHU the well-equipped laboratories provide practical exposure facilitating experiential learning which proved to be beneficial for my academic and personal growth.
Along with technical skills in the classroom, Professional & Personal skills which I gained through placement cell helped me build my confidence and secure job of my dreams.
The practical-oriented education provided by the college helped in shaping my professional career.
Sports & Academics are given equal importance which has provided me with the well-rounded education.
The college has well-equipped laboratories, workshops, and industry tie-ups that provides the students with real-world scenarios.
The college's focus on extracurriculars helped me develop my skills, pursue my passion, and become better individual.
The university provided us with numerous opportunities to grow and learn and be prepared for challenges of the professional world.