We have the legacy of 25+ years of Academic Excellence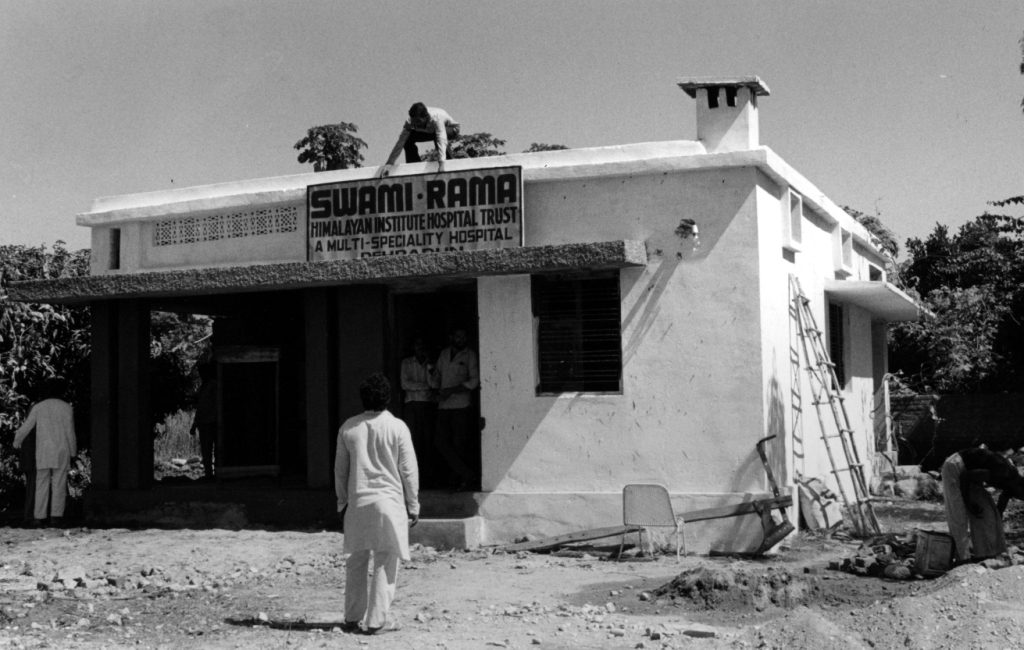 H.H. Dr. Swami Rama, a great Yogi and a scholar whose yogic feats found special mention in Encyclopedia Britannica 1973, visualized to make health and education available to the people of Uttarakhand. And Swami Rama Himalayan University (SRHU) today stands as a realization of that dream!
Promoted by Himalayan Institute Hospital Trust (HIHT) and with the legacy of Himalayan Institute of Medical Sciences (HIMS), the first private medical college of the state and the first to introduce PhD in medical studies, SRHU is established under Section 2(f) of UGC Act 1956, enacted vide an Act of Uttarakhand No. 12 of 2013.
mission
"The mission of Swami Rama Himalayan University is to transform lives by nurturing excellence in the creation and dissemination of knowledge through research, innovation and technology for providing service to humanity in consonance with the ideals of Swami Rama".
vision
"We at Swami Rama Himalayan University aspire to be recognized amongst the top 100 Universities of India by the year 2020 through fostering life-long learning, creativity and service".
We transform lives
Our Universi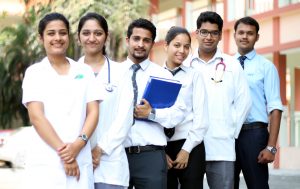 ty is a teaching & learning center that helps the Youth transform into effective Managers, skilled Engineers, caring Doctors, expert Surgeons, compassionate Nurses, efficient Paramedics, adept Yoga Practitioners, creative Bio Technologists and true Researchers. Student academic education and proficiency is built by dissemination of knowledge through Industry driven curricula, contemporary teaching methods, and internationally recognized pedagogy.
We provide the platform
Through 62+ UG, PG and Doctoral Programs, 46+ teaching departments, 3000+ faculty & staff and a state-of-the-art infrastructure we have dedicated ourselves in building an educated, healthy and community conscious individual. An in-campus PG teaching hospital with 1200+ beds, 100+ Laboratories, NABL certified ISO 15189:2007 compliant lab-hospital, Central Library stocked with over 35000 books and internet access to over 4 lakh books through World Book Library, there is no dearth of resources for students to imbibe knowledge at will. 75+ research projects are a testimony to the excellent facilities available at the campus. Moreover, through a 500 seat acoustically treated auditorium, world class sports complex and comfortable hostel & residential facilities, the learning environment is adequately complimented with resources for students to develop all-round qualities. Most importantly, the University has tied-up with industry to provide the students with excellent opportunities in terms of internships, jobs and recruitment.
Our holistic approach to education is aided by Yoga, Science of Joyful Living Workshops, Community Outreach programs etc. With dedicated efforts towards acquiring educational excellence we have built a strong community of 10000+ Alumni world over.
We are a vibrant community
SRHU is built on a strong tradition of student participation in co-curricular & extra-curricular activities, and SRHU staff & faculty equally contribute to creating a vibrant community. In addition, through collaborations with Industries and national & international Universities / educational institutes, such as IIT Roorkee, IBM, IBC International Business School – Denmark, Laurea University of Applied Sciences – Finand, Rostock University – Germany, AIIMS, etc., students get best support to make the most out of their university experience.
We are unique
SRHU has a rich legacy of Himalayan Hospital (HH) and Himalayan Institute of Medical Sciences (HIMS), the first private hospital and medical college of Uttarakhand. Our uniqueness is attributed to being the:-
Largest Super-specialty Post Graduate Teaching Hospital in Uttarakhand (UK)
Only Cadaver Lab in the state
Only approved DOTS-plus and Nuclear Medicine centre for the state of Uttarakhand.
Only Comprehensive Cancer Treatment Centre in Uttarakhand
Only Comprehensive Cardiac Care Centre in the state

First to introduce Ph.D. program in medical sciences in the state.
First and the only Eye Bank in Uttarakhand
First to introduce Bone Marrow Transplant Program in Uttarakhand
First Hospital in UK to be Approved for both Kidney and Corneal Transplants
First Hospital in the state to do knee and hip implants and Arthroscopy
We are green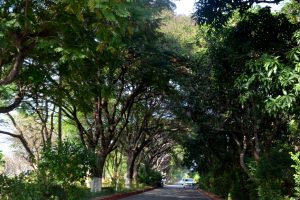 SRHU has eco-friendly & energy efficient campus spread over 200 acres. 43% of University electricity is generated through solar power plants. Through our Sewage Treatment Plan we are treating 7 lakh liters of water every day. Through rain water harvesting we are recharging ground water with 40 crore liters per annum and through waterless urinal technology toilets, we are saving more than 76 lakhs liters of water per annum. Moreover, the lush green spaces at our campus are home to variety, migratory and rare species of birds.
We reach out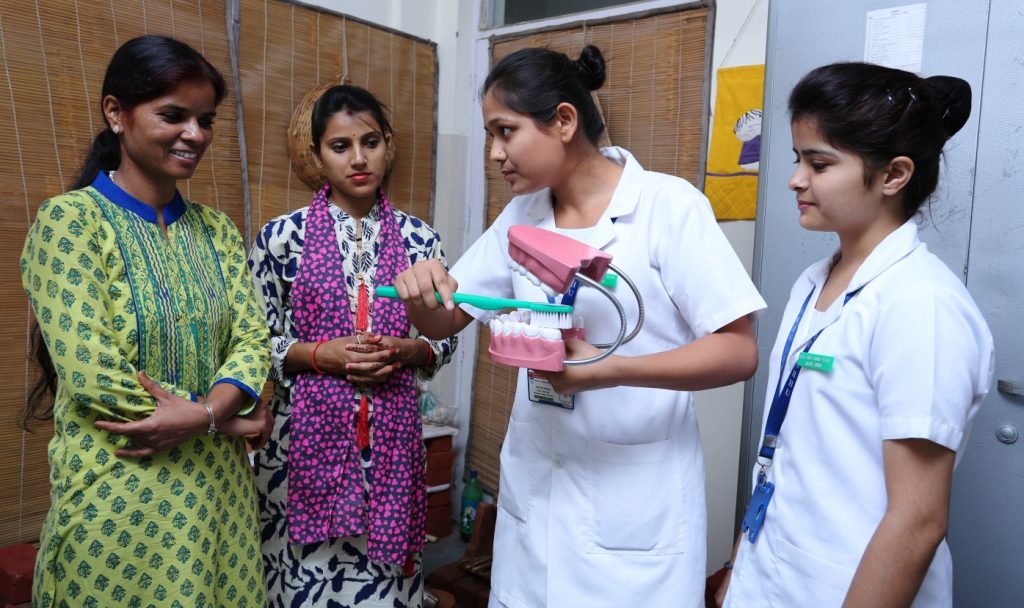 SRHU has an outstanding history of community-based activities, running profound public health education programs and committed participation in national health programs.  With its various peripheral health centers and collaboration with NGOS & international bodies, we have created a huge impact in the way health and education is served in the rural areas.
October 2017, a Polytechnic College was opened in service to the community in the Hill region.
Hitherto, we have provided free plastic surgery to over 9000 children with cleft lip and palate and organized over 250 free medical and health camps in the hinterlands of Uttarakhand.
Besides, 2000 villages served for health, education, sanitation and drinking water, 600 rain water harvesting tanks built, 471 villages in far flung areas served with clean drinking water, toilets constructed for 14000 families, 40 schools & 10 Anganvadi centers, mobile libraries brought to 68 Uttarakhand villages and scholarships provided to meritorious and poor students of Uttarkhand regularly.
Moreover, till date, we have supported 200,000+ women and 19,000+ children, provided health education to 10,000+ school students, counseled 111,000+ adolescents and set up 64 disabled people's organization at village level, among other works.