The Department
Neurosurgery Department is regarded as one of the best centers in the country with a legacy of integrity, innovation, excellence and dedication. SRHU is the first University in Uttarakhand to offer M. Ch course in Neurosurgery. The course duration is 3 years with an intake capacity of 2 candidates per year. The selection for the course is through NEET-SS (National Eligibility Entrance Examination Test-Super Specialty).
Services offered 
The department provides state-of-the-art Neurosurgery and pain management services for patients with disorders of the brain, spine, peripheral nerves and for
patients with traumatic brain and spinal cord injuries. It is backed up by high-end Neuro-Intensive Care facilities, Medical and Radiation Oncology. The Institute is harnessed with the latest equipment for accurate diagnosis and treatment including high-end MRI, Ultrafast CT scan, Cath Lab, Ultrasound, EEG, EMG, NCV and many more.
Neurosurgery is supported by a renowned and experienced faculty for providing the best neurosurgical care at par with the best centers anywhere in the world. It offers world-class services for the management of neurosurgical problems such as Brain tumors, Aneurysms / Vascular pathology, Spine surgery & Minimally Invasive Spine Surgery, Paediatric Neurosurgery, Peripheral Nerve Surgery, Endoscopic Skull Base Surgery, Head Injury Services, Epilepsy Surgery, 24 x 7 Emergency services, Restorative neurology and rehabilitation, Stem cell research and therapy. The department is equipped with cutting edge technology, dedicated Operation theatres, World Class Leica Microscope, Karl Storz Endoscopy, Intraoperative Electrophysiological monitoring, Isocentric C-Arm, CUSA, and I.C.P Monitoring.
Spine Surgery, another sub-specialty of Neurosurgery, caters to all the disorders of the spinal cord and vertebral column. The faculty is well-versed with all the latest techniques in the diagnosis and management of all diseases of the spine. The services offered include treating Spinal canal stenosis, Herniated disc disease (Disc prolapse), Degenerative disc disease, Spinal instability due to arthritis, Degenerative arthritis, Spine fractures and trauma, Spina bifida, Spinal cord tumors, Scoliosis (Bent spine), Minimally Invasive Spine Surgery – MISS, which involves recent innovation using minimally invasive techniques using "keyhole surgery' is performed using endoscopic devices.
Facilities & Equipment
Neurosurgery department is well equipped with ultra-modern technology and equipment i.e. the Leica operative microscope, Aesculaphigh speed drill, microsurgical instruments, Sugita head clamps, Operating table, C-arm, Stereotactic frame, Neuroendoscope, bone scalpel Cavitron ultrasonic surgical aspirator (CUSA) and Erbe Neurosurgical Diathermy. These facilities enable surgeons to perform complex brain tumor surgery, skull base surgery, deep brain stimulation, stereotactic neurosurgery, and advanced spinal surgeries.
M.Ch Program Highlights
By the end of the 3 year training program, the resident should be well-versed in the theoretical aspects of neurosurgery, competent to manage a wide range of emergency neurosurgical presentations with sound technical operative skills and surgical judgment and well versed with microsurgical skills and be able to critically evaluate neurosurgical clinical and basic research.
Program is structured into six sections of six months each with evaluation at the end of each section. All residents will go through the various rotations sequentially, gaining experience and responsibility as they progress. The structured nature of the program allows the trainees to plan their time, studies, and research efforts. This structured training program leads to a more predictable and productive training experience.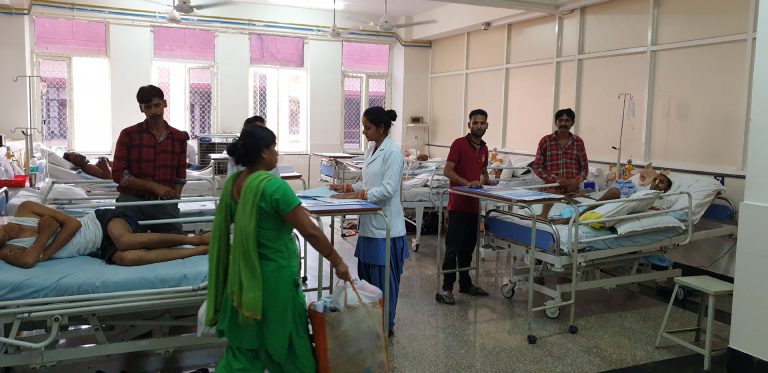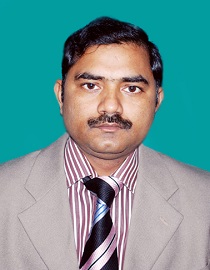 Dr. Ranjit Kumar
Qualifications: M.Ch. (RIMS, Ranchi)
Designation: Professor & Head, Department of Neurosurgery
Special Interest: His area of expertise include Epilepsy surgery, Movement disorder surgery, Endoscopic skull base surgery, minimally invasive spine surgery and scoliosis correction surgeries. Dr. Ranjit has received Swami Rama Best Clinician award in 2015. He has been principal investigator for several research projects at the Institute. He has worked as the investigator in STICH II trial.
Dr. Brijesh Tiwari
Qualifications: M.Ch. (CMC Vellore)
Designation: Associate Professor, Department of Neurosurgery
Special Interest: He has special interest in Pediatric neurosurgery, Pituitary surgery, Open and endoscopic spine surgery, especially Cervico-Vertebral junction anomalies, Vascular surgery, Brachial plexus and peripheral nerve surgery. Dr. Tiwari has special interest in experimental animal research and cadaveric dissection and has widely published his work. His original research work on experimental study on rabbit dura using Polycaprolactone was highly appreciated on the national scene. He is a member of Neurological Society and Neurotrauma society of India. At present he is the founder Secretary of Uttarakhand Neurosciences Foundation. Currently he spearheading the Neuro Intervention section of Neurosurgery at Himalayan Institute.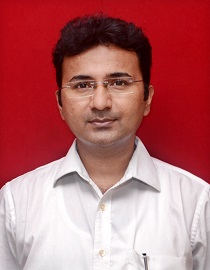 Dr. Sanjeev Pandey
Qualifications: M.Ch. (CMC Vellore)
Designation: Assistant Professor, Department of Neurosurgery
Special Interest: Base of skull surgery, neurovascular surgery and Cervico-Vertebral junction anomaly surgery are his area of interests. He has won the best poster award in Indian-Australasian pediatric Neurosurgery Conference in 2017. He has published many research papers in National and International journal including original article in prestigious World Neurosurgery Journal. He is member of several societies in the field of Neurosciences. At present he is the Founder, treasurer of Uttarakhand Neurosciences Foundation. He is in charge of the Neurosurgery Academic Programme and spearheads the Skull base Programme of Neurosurgery at Himalayan Institute.