B.Sc (Hons.) Microbiology
Level - Undergraduate | Duration - 3 Years
Bachelor of Science (Hons.) in Microbiology program at HSBS is designed to develop a broad understanding of fundamental and applied scientific concepts and methods of Microbiology, a science that deals with the tiny creatures invisible to naked eye.
The program aims to impart advance and high-quality education by emphasising hands-on practical experience and research opportunities, both in academic and in industrial settings.
Curriculum includes studying biotechnology, biochemistry, molecular biology, microbial physiology, biophysics, microbial genetics, basic microscopy and instrumentation, etc. The methodology equips students with the necessary knowledge and skills required to excel in the field of microbiology and make necessary and meaning contributions to the scientific community. Over the course of study, students will develop skills to investigate, record and analyze data, critically evaluate information, undertake practical laboratory investigation and apply scientific thought.
A Microbiologist is an indispensable member of the team managing infectious diseases and forms an important part of the healthcare delivery system. Microbiology is also a compulsory part of the food & beverage and pharmaceutical industry, soil & agriculture, environmental pollution, and preparation of fermented products.
Our students go through internships, guest lectures, group projects, industrial visits etc. so that they can apply their knowledge in practical settings & gain better understanding of industries. Overall, these experiences help students understand the corporate world operations & to develop the competencies required to succeed in the field.
Employment Opportunity
Clinical Research associate, Biomedical scientist, Microbiologist, Pharmacologist, Ecologist, Food technologist, medical technologist, Quality control technologist, Physician associate etc.
Advantages of B.Sc (Hons.) Microbiology at HSBS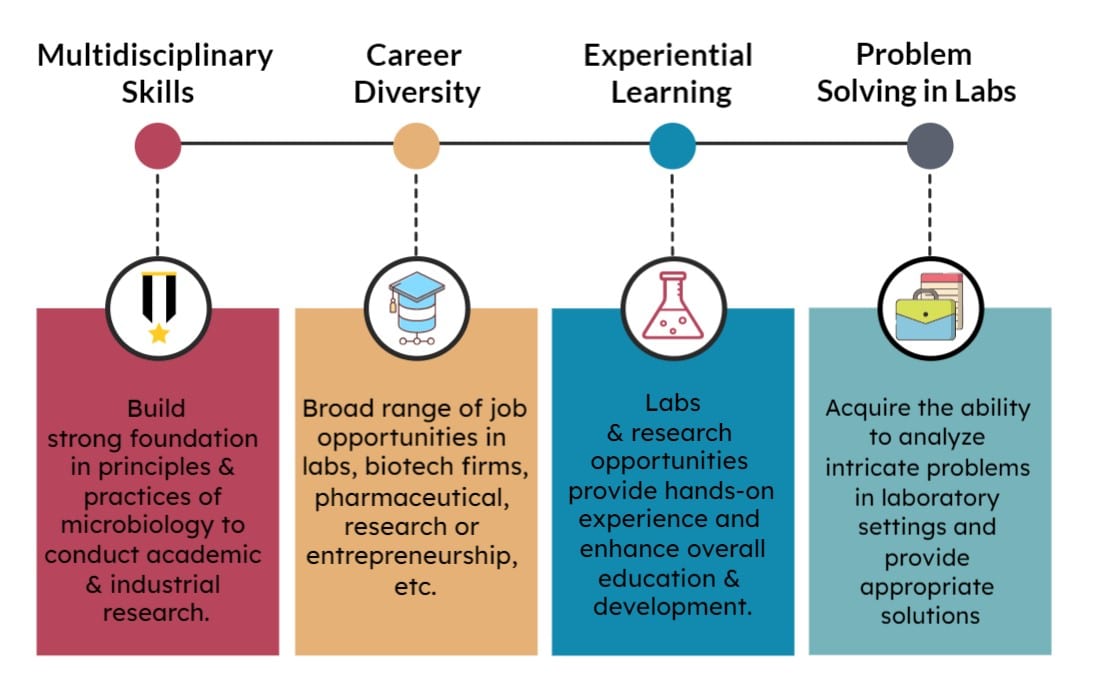 B.Sc (Hons.) Microbiology Outcomes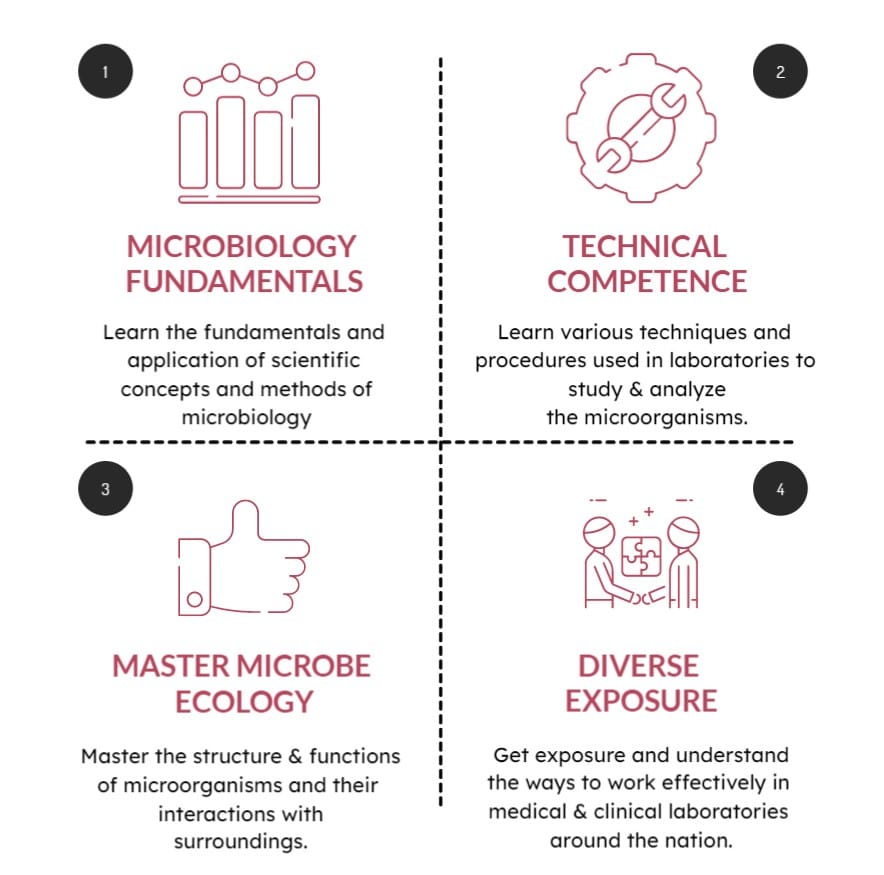 Regular Entry:
Duration: Three years (6 semesters)
---
Candidate must have passed 10+2 (Class XII) or its equivalent examination from a recognized board with a minimum aggregate of 50% marks in Physics, Chemistry & Biology.
B.Sc (Hons.) Microbiology Fee 2023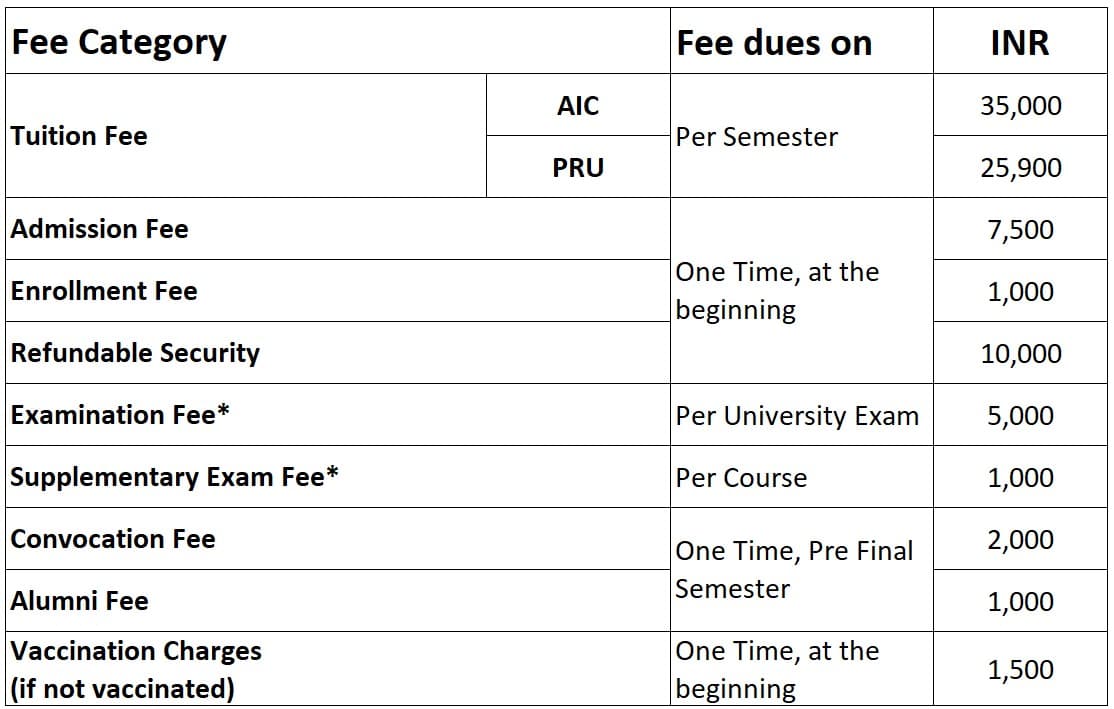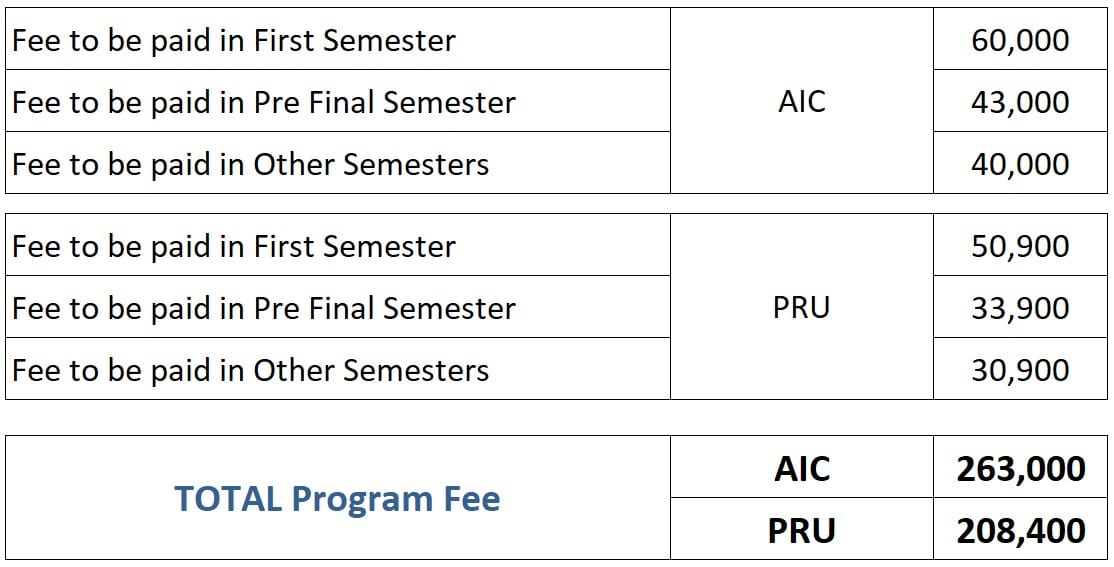 Scholarships & Fee Concession
Merit Scholarship
Up to 100% of Tuition Fees
Special Scholarship
Up to 100% of Tuition Fees for: Ward of Armed / Para Military / Police Force Personnel (Serving and Retd, Non-Commissioned Officer), Differently abled candidate, Transgender
Merit Scholarship
Up to 100% of Tuition Fees
Fee Relaxation
25% Fee Concession for female candidate - B.Tech CSE & 26% Fee Relaxation for the students from Uttarakhand
Loan Facility
Interest free education loan
Free-Ship Scholarship
Free education to one candidate in each academic program of the University who is an orphan