M. Sc. in Microbiology
Level - Postgraduate | Duration - 2 Years
M.Sc. in Microbiology program offered by Himalayan School of Bio Sciences is a highly specialized 2-year postgraduate program. It combines the fields of biology and chemistry to provide in-depth understanding of various microorganisms such as viruses, bacteria, fungi, etc. and their interaction with environment.
The curriculum incorporates a comprehensive approach that integrates both theoretical & practical components, emphasizing hands-on-laboratory research & experimentation. Student learn microbial-physiology, virology, immunology, pharmaceutical biology, microbial genetics & molecular biology, food microbial technology, microbe identification etc. A comprehensive teaching pedagogy enables the students to develop broad range of skills required to excel in various fields like healthcare, biotech or academic community.
Additionally, our students undertake internships, researches, industrial visits, guest lectures, group projects, classroom discussions etc. to develop a unique insight into real-life applications of microbiological principles & techniques. Backed by a strong industry-academia relationship, students enhance their skills, establish relationship with healthcare experts and develop deeper understanding of the industry.
Opportunities are available in pharmacy, medicine, clinical research, agriculture, food, nanotechnology, and biochemical technology. Students can also find opportunities in industries/sectors dealing in cosmetics & toiletries, food & beverage production, pharmaceutical industries, hospitality, Government legal bodies i.e., public health, grant management, military, research & development, etc.
Students after graduating can work as:
Quality control officers, quality assurance officers (microbiology), safety officers, scientists, academicians, journal editorial staff/science writers, food safety & sanitary officers
Advantages of M. Sc. in Microbiology at HSBS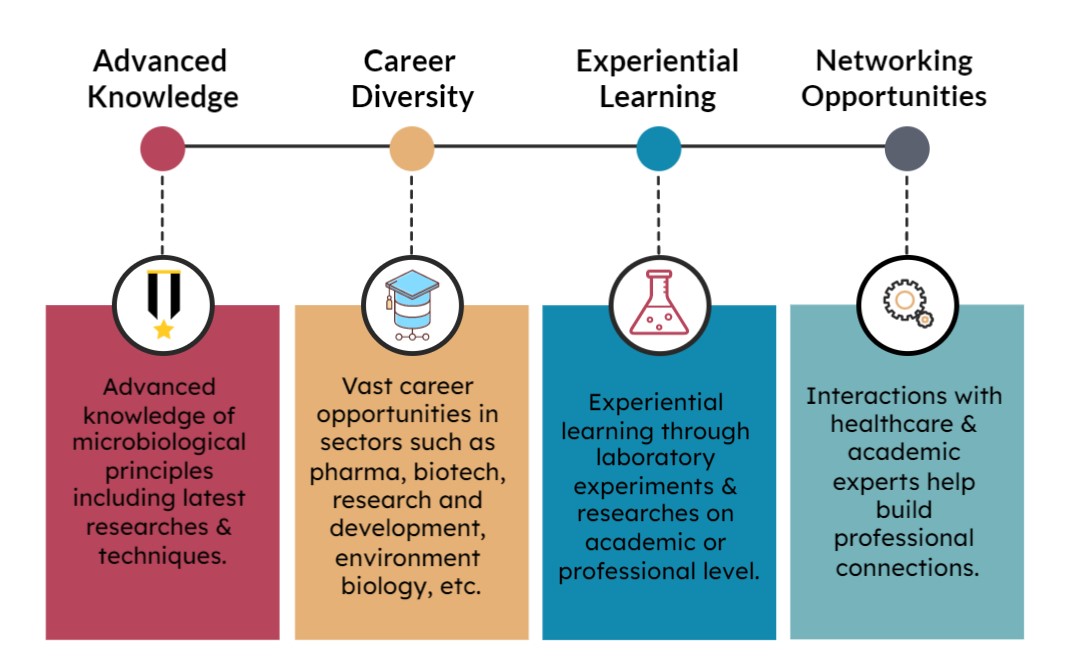 M. Sc. in Microbiology Outcomes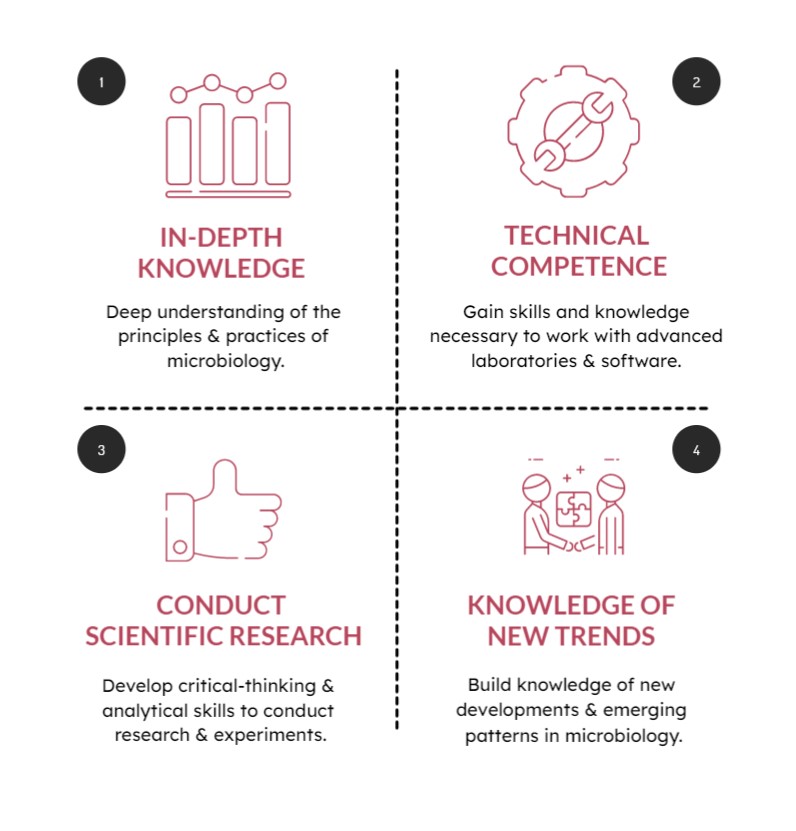 Regular Entry:
Duration: Two years (4 semesters)
---
Candidate must be B.Sc. (Botany, Zoology and Chemistry) or B.Sc. (Microbiology/ Medical Microbiology/ Biotechnology/ Genetics/ Industrial Microbiology) or B.Sc. MLT with minimum 50% as aggregate.
M. Sc. in Biotechnology Fee 2023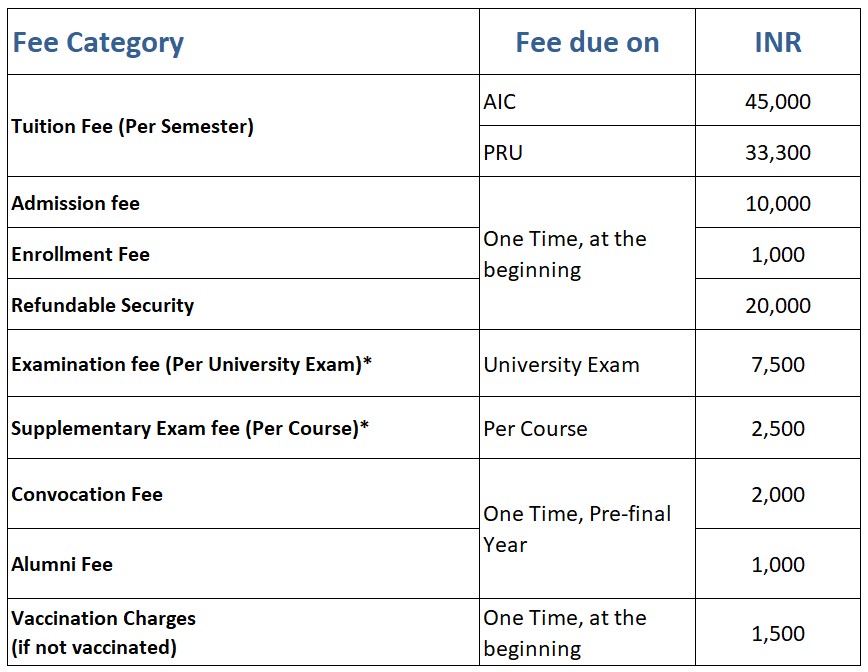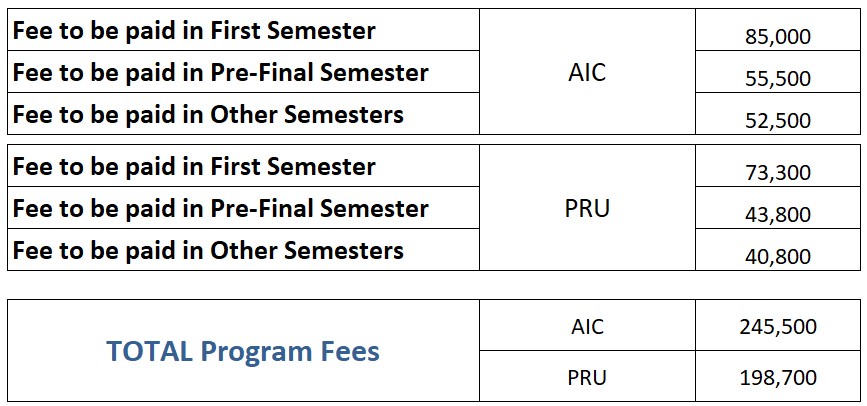 Scholarships & Fee Concession
Merit Scholarship
Up to 100% of Tuition Fees
Special Scholarship
Up to 100% of Tuition Fees for: Ward of Armed / Para Military / Police Force Personnel (Serving and Retd, Non-Commissioned Officer), Differently abled candidate, Transgender
Merit Scholarship
Up to 100% of Tuition Fees
Fee Relaxation
25% Fee Concession for female candidate - B.Tech CSE & 26% Fee Relaxation for the students from Uttarakhand
Loan Facility
Interest free education loan
Free-Ship Scholarship
Free education to one candidate in each academic program of the University who is an orphan