Introduction
The healthcare industry has been expanding greatly, and specialized professionals like hospital/ health administrators are crucial to running the operations of healthcare organizations efficiently and effectively.
The Hospital Administration department, under Faculty of Medicine at SRHU, has been established with the aim to enable individuals to develop as leaders by equipping them with both business management and healthcare administration skills, with the objective to deliver high quality teaching-learning to match the needs of the continuing advancements in healthcare industry.
Highlights
-  1200 bed hospital for In-campus practical training
-  Interactive, Integrative and experiential learning
-  Research and Academic Interface
-  Advanced Learning and Teaching Methodology
-  Mentorship and Personality Development Programs
MASTER IN HOSPITAL ADMINISTRATION PROGRAMME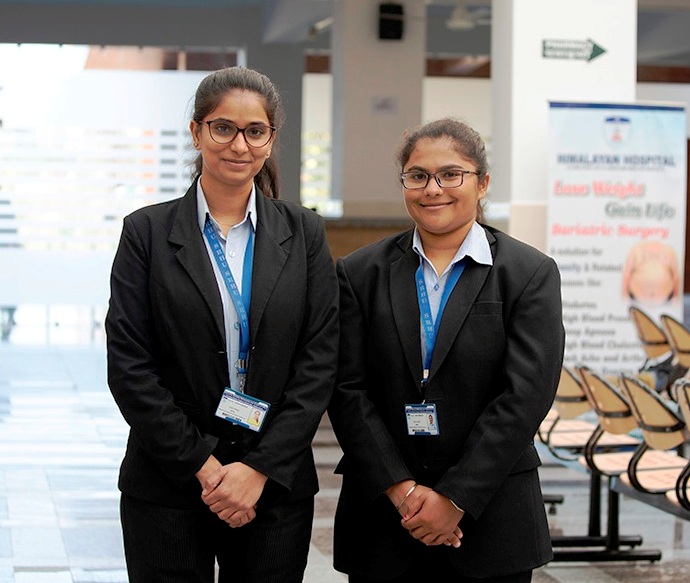 Master of Hospital Administration (MHA)
The program aims at developing knowledge and skills on management and administration of healthcare facilities. Students are trained in Hospital Operations, Hospital Policies, Quality Assurance, Public Health, Basic Medical Sciences, Healthcare Marketing and Hospital Information System etc.
This program is designed to give students an exposure to various departments of the Hospital. Students receive training, guidance and mentoring from the competent and practicing faculty in the Himalayan Hospital.
This program prepares you to assume the responsibilities of Executive/ Manager/ Asst. Hospital Administrator/ Administrator in a government, semi-government, corporate or charitable hospital or other healthcare organizations. MHA graduates are capable of dealing with finance, marketing and operations relevant to the healthcare industry.
Employment Opportunities
Students will find job opportunities in all kind of Government or Private Healthcare institutions in appointments like Medical and Health Services Managers, Hospital Administrators, Clinic Managers, Hospital Consultants, Healthcare Finance Managers and Coordinators in various hospital departments.
There are vast opportunities in other related businesses such as Health Insurance companies, Hospital Consulting firms, Medical Software companies, in global health organizations or NGOs working in the healthcare sector.