Highly accomplished and experienced team of senior officers help the Vice Chancellor achieve the vision and mission of the university.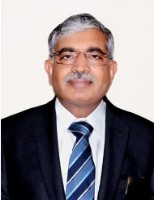 Pro Vice Chancellor
Dr. Vijendra Devi Singh Chauhan is MBBS, MS (Ortho), MAMS, AO Fellow. Advisor on Academics, he is also a Professor Orthopaedic Surgery. He has been the Vice Chancellor of HIHT University from Feb 2013 to May 2014 & the Dean of Himalayan Institute of Medical Sciences from 2009-2012. He is a Member of the Presidential Body and Secretary of the Himalayan Institute Hospital Trust and is associated in building the Institution since 1994. He has several national and international scientific research publications to his credit. He is a well-known medical educationist and loves to conduct regular workshops on Mind, Body and Spirit through Science of Joyful Living programme based on the philosophy of H.H. Dr Swami Rama.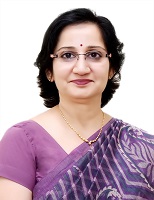 Registrar
Dr. Susheela Sharma, is a Gold medal winner in M.Sc. - Organic Chemistry in 1991 and Ph.D. from University of Rajasthan on topic "Quantitative Structure Activity Relationship studies of drugs affecting cardio vascular and central nervous system" in 1995. In her 27 years of services, she started her career as Teaching Assistant in S. K. Govt. College, Sikar during Ph.D. under UGC project. After award of Ph.D. she worked as Senior Research Fellow and Research Associate in NEERI, CSIR Lab and SMS Medical College, Jaipur for 4 years. After that she served for more than 17 years in capacities ranging from Lecturer to Professor, Registrar, Dean Admission and Examinations in Sobhasaria Group of Institutions, Sikar. She held many other responsibilities there, as: Coordinator for University of Rajasthan, Rajasthan Technical University, Kota for Examination evaluation at Sikar, documentation of AICTE and RTU, Kota application and inspection work, worked in NBA accreditation team, co-chairperson of Board of Discipline, Chairman of Women Grievance Cell, member of college Advisory committee. She also served as Principal in Seth G B Podar PG College, Nawalgarh. Prior to joining Swami Rama Himalayan University, she served as Registrar in Bhartiya Skill Development University, Jaipur. She has more than 33 papers published in various National and International journals of repute and has attended many workshops/conferences.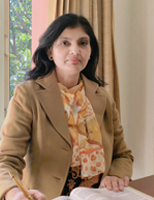 Controller of Examination
Dr. Archana Prakash, Professor Biochemistry, joined Himalayan Institute of Medical Sciences in the year 1997. Her working experience of more than 24 years is a blend of teaching, research, clinical laboratory work and administration. She has worked as departmental coordinator for undergraduate Medical program and has been actively involved in board of studies / curriculum development programs of various Universities primarily in north India.
She is a life member of Association of Clinical Biochemist of India, Indian Science congress association and Indian Immunology society. She has served as Deputy Controller of Examinations more than 15 years also served as Head Ph.D. and Research Cell of SRHU.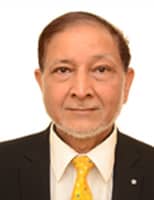 Principal – Himalayan Institute of Medical Sciences (HIMS)
Dr Prof. A. K. Deorari, MD FAMS, who was heading Department of Pediatrics at AIIMS, New Delhi is well known for his contributions to facility based neonatology in India and SE Asia. He was instrumental in conceptualizing uniform structured teaching aids for pre-service and in-service and steered development of webinars/AV lectures/teaching aids for Newborn Health. As lead person of WHO CC at AIIMS, he steered development of an online e-learning platform on Newborn Health for professionals on Moodle learning management system (LMS). In a first for Asia, he created innovative Apps on smartphones for management of 'sick newborn.' He assisted GOI and UNICEF in operationalization of Newborn Care. He has served in various capacities in India and abroad e.g. Consultant with WHO/UNDP /UNICEF in establishing facility based newborn care in DPR Korea, Srilanka, Maldives, Bhutan, Nepal & Timor Leste, Technical expert with WHO HQs for ENAP metrics, UNICEF HQs and WHO Quality of Care Global Network, etc. He has also helped Bangladesh, Nepal, Indonesia, Iran and Mauritius in operationalization of CPAP & Neonatal Ventilation services. He has 250 publications, six books and multiple awards & orations. He was Chairman of UG curriculum & Skill Lab at AIIMS, New Delhi. Besides, he has steered quality improvement initiatives in India & South Asia and is developing Standard Treatment workflow for Newborn packages for Ayushmann Bharat.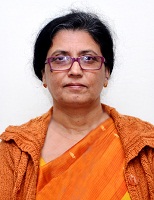 Principal – Himalayan College of Nursing (HCN)
Dr. Sanchita Pugazhendi, Professor cum Principal, Himalayan College of Nursing; and Dean, Faculty of Nursing, is a doctorate in nursing from Manipal University, Karnataka. She holds a Master's Degree in Community Health Nursing from Christian Medical College & Hospital, Vellore, under Dr MGR Medical University, Tamil Nadu and B.Sc. (Hons) Nursing from Calcutta University, West Bengal. In her three decades of experience in nursing discipline, she has worked in various capacities including Professor & Dean in Manipal College of Nursing, Manipal University, Bangalore. She is a life member of Society of Midwives, India, Trained Nurses Association of India & Indian Journal of Nursing and Midwifery.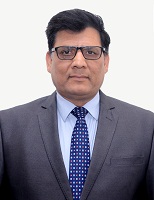 Principal – Himalayan School of Science & Technology (HSST)
Dr. Ramesh Chand Ramola, Principal, Faculty of Science and Technology and Principal, Himalayan School of Science and Technology, is M.S. in Electronics from BITS Pilani, and PhD from University of Rajasthan, Jaipur. He has 24 years of teaching experience in the field of Electronics and Communication Engineering. He has been associated in Research and development work at Central Electronics Engineering Research Institute, Pilani in the area of Optoelectronics, Microwave Antennas and High Frequency Communication. He has a number of publications to his credit, in both international and national journals and has attended prestigious conferences. He was awarded Vice Chancellor's Gold Medal and Smt Saligram Bhatt Gold Medal in the year 1987. He is life member of ISTE and Member of IFTA.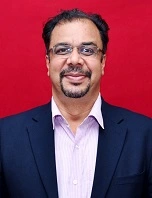 Principal - Himalayan School of Management Studies (HSMS)
Dr. Professor Vickram Sahai has a total of 25 years of experience in both academics & corporate. He holds a Doctorate in Management, an MBA, a Master's in Mass Communication, an Economics graduate from Delhi University, and schooling from the prestigious St. Paul's School, Darjeeling. He has held various administrative positions like the Academic Coordinator at ICFAI University, Head of Centre for Professional Communication, and later as Director of Student Affairs at the University of Petroleum & Energy Studies, Dehradun. He has delivered over 20 Management Development Programs, chaired 8 conferences, and worked on both national & international projects. He is a CXO Level Coach; an Accredited Coach by International Coach Federation, USA, and a Licensed Coach by The Fluent Self, CIC, United Kingdoms. Besides Coaching to improve Personal Effectiveness, his academic areas are Communication & Marketing. He is a theatre enthusiast and an avid harmonica player.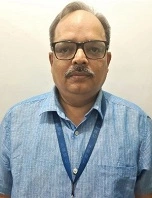 Principal – Himalayan School of Bio Sciences (HSBS)
Dr. Sanjay Gupta was instrumental in setting up the School Bio Sciences at SRHU. He is a Doctorate in Biotechnology from IIT Roorkee and has a collective experience of 30+ years in academics, research & industry and was also the Head of the Department of Biotechnology & Biochemistry, SBS University, Dehradun.
He was associated with R & D work for the development of Industrial Bioreactors & Bioprocesses in Fermentation & Industrial Effluent Treatment at VAM Organic Chemicals Limited. He was a Member task force for HRD in Biotechnology in Uttarakhand (2005) Government of Uttarakhand. In addition, he is a key resource person and expert in workshops of U-COST, USERC, Uttarakhand Environmental Protection and Pollution Control Board (UEPPCB) & Sparsh Ganga Board (Govt. of Uttarakhand).
With over 125 publications to his credit, in international and national journals, he has supervised 18 PhDs and completed 8 sponsored research projects of UCOST/UCB/DST. Currently, he is working on 5 sponsored research projects of UCOST/UCB, Govt of Uttarakhand. He has also edited 3 books and a number of patents.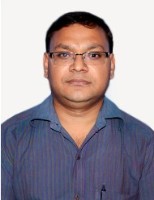 Finance Officer
Mr. Avnish Shalya is Finance Officer of Swami Rama Himalayan University. He is a commerce graduate from BR Ambedkar University, Agra and a qualified Chartered Accountant.  He has also served HIHT University as Finance Officer, from August 2009 to May 2014.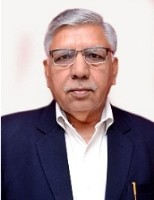 Chief Librarian
Mr. Yogendra Singh has more than four decades of experience in Librarianship including about 20 years as Librarian IIT Roorkee and twelve years as Scientist in DRDO. He has won many awards including National Merit Scholar, Gold Medal in B.Lib.Sc., Fulbright Fellowship to University of Maryland, Best Librarian Award of various Library associations. He has been chairman/expert in many national and UGC bodies and also on the Library Advisory Boards of several reputed international publishers. He has 25 research papers, and three edited volumes to his credit. He has organized seven national and international conferences/workshops and 42 training workshops besides a number of bibliographic and non-bibliographic automation projects.