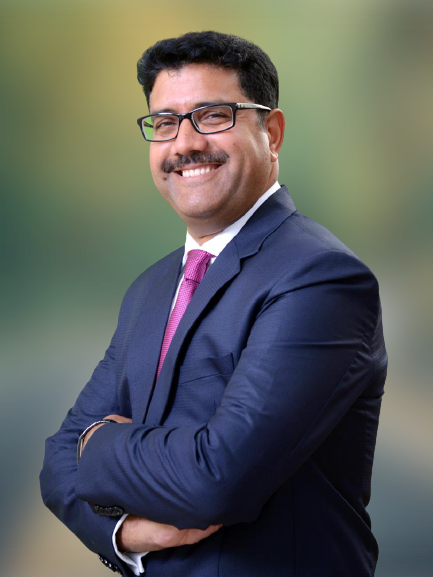 Dr. Vijay Dhasmana, the Vice Chancellor of Swami Rama Himalayan University (SRHU)has been at the helm of affairs since its establishment. He was also the Vice Chancellor of HIHTUniversity from 2007 to 2013.
Besides being a member of Presidential Body of Himalayan Institute Hospital Trust (HIHT) is also a Chair-person of Swami Rama Foundation of USA, President of Swami Rama NishkaamKarmyoga Trust, General Secretary of Sadhana Mandir Trust and many more. He is also Ex-Chairman of CII Uttarakhand.
A Ph.D from Rohilkhand University, Bareilly and Masters in Mathematics from HNB Garhwal University, Srinagar, Garhwal, he also attained his Masters in Computer Sciences from University of London, United Kingdom.
Dr. Dhasmana embarked his professional journey as the Treasurer of Himalayan Institute Hospital Trust and now has more than 25 years of varied experience in the field of Finance, Strategy, Administration and Education.
He possesses a strong academics and leadership record as the Vice Chancellor. He has a deep understanding of the education landscape in the state of Uttarakhand and in India. Under his able leadership several departments and educational programs for medical and non-medical professionals were introduced in the state of Uttarakhand.
His deep concern about the youth migration in the hill villages of Uttarakhand, made him set up School for Vocational Studies and Skill Development at SRHU, with an aim to equip the youth of Uttarakhand with entrepreneurial skills and make them financially sustainable. He is a catalyst of "Homestay" Entrepreneur Development Program in Private University across India.
Dr. Dhasmana's undying commitment for transforming rural lives and social service made him spearhead rural development initiatives in the field of health, education, adolescent, water & sanitation, livelihood& development, relief & rehabilitation including differently abled covering over 2000 villages in Uttarakhand and UP.
Under his leadership, the institute has implemented several projects that has benefitted over 2.2 lakh women & children through MCH programs, provided outreach health services to 1.5 lakh people including 10,000 during COVID, helped over 2 lakh children &3 lakh eligible couple via school and adolescent health initiatives, implemented over 270 water supply schemes, built more than 600 rain water harvesting tanks, constructed over 14000 individual & community toilets, introduced new technologies and agricultural modern tools, planted over 13 lakh saplings of lemongrass covering 26 acres in 4 villages, and much more.
He is also recipient of many prestigious awards including 'Dr. B.C. Roy Award' in the field of Management – 2001, 'Uttarakhand Ratna Award' for his extraordinary work for the people of Uttarakhand, 'Garhwal Vibhuti Awardard' for Social Service - 2007, and 'Vice Chancellor of the Year 2021 Award' – 2021.
MESSAGE FROM THE Vice Chancellor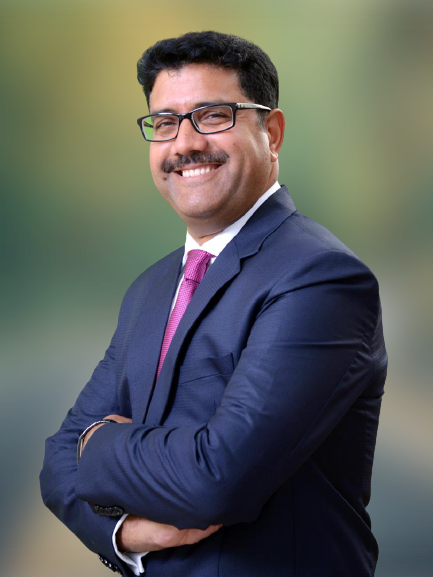 The creation of Swami Rama Himalayan University, yet another extraordinary achievement of Himalayan Institute Hospital Trust (HIHT) has been the joyful upshot of a conjunction of circumstances, which overcame formidable challenges.
Primarily a brainchild of our Gurudev H.H. Dr. Swami Rama, the university has been envisioned as a service-dedicated organisation. The promoting society that has helped maintain the strength and character of the University has ensured a spiritual and social core, which will prove to be a real treasure in times to come. A competent system at the helm had already laid the foundations in the fields of medical education, paramedical and nursing education, healthcare sector and social out- reach activities for more than two decades. And now with the creation of the University the initiative is poised for greater heights.
Over the years, the parent body has been responsibly involved in paving the path for thousands of medical, paramedical and nursing professionals, to excel in the mission of serving humankind. To carry forward the legacy of our reverend Gurudev, Swami Rama Himalayan University has a vital responsibility. The sprawling campus, set in the salubrious environs of the foothills of Himalaya Mountains, boasts of remarkable faculty resource and facilities. It offers the right environment for aspirants to plunge into a career of their choice and ultimately to connect with life of high priority. With an interdisciplinary, multidisciplinary, trans-disciplinary approach, we stand energized to excel in the light of our own reinforced efforts and experiences.
All our students, without exception can hope to explore an entirely new world of co-curricular opportunity. Ultimately we hope to shape our students into exceptional leaders, technocrats, academicians, scientists, inventors and value-based professionals.
As the Vice Chancellor of Swami Rama Himalayan University, I extend my warm welcome to all those who want to choose a life of self-discovery, challenge and superior value-system.