MESSAGE FROM THE Vice Chancellor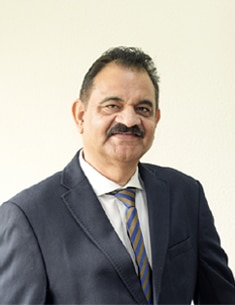 India ranks 3rd in the World in terms of research output. Having a strong focus on Science & Technology which is a key element for economic growth. The University is providing the right environment a complete ecosystem in place for aspirants to take up research & development. Consolidating & strengthening of the Intellectual property Centre & establishment of incubate knowledge based start-ups offers remarkable academic resource and will add on value and holistic growth at SRHU.
The university already pioneered in the fields of Medical, Paramedical, Nursing, Biosciences, Management, Yoga Sciences, Vocational & Social outreach activities for almost three decades.
I welcome and invite you to Swami Rama Himalayan University. An epitome of excellence for students seeking self-realisation not only academically but also in the significant areas of their lives be it socially and spiritually.