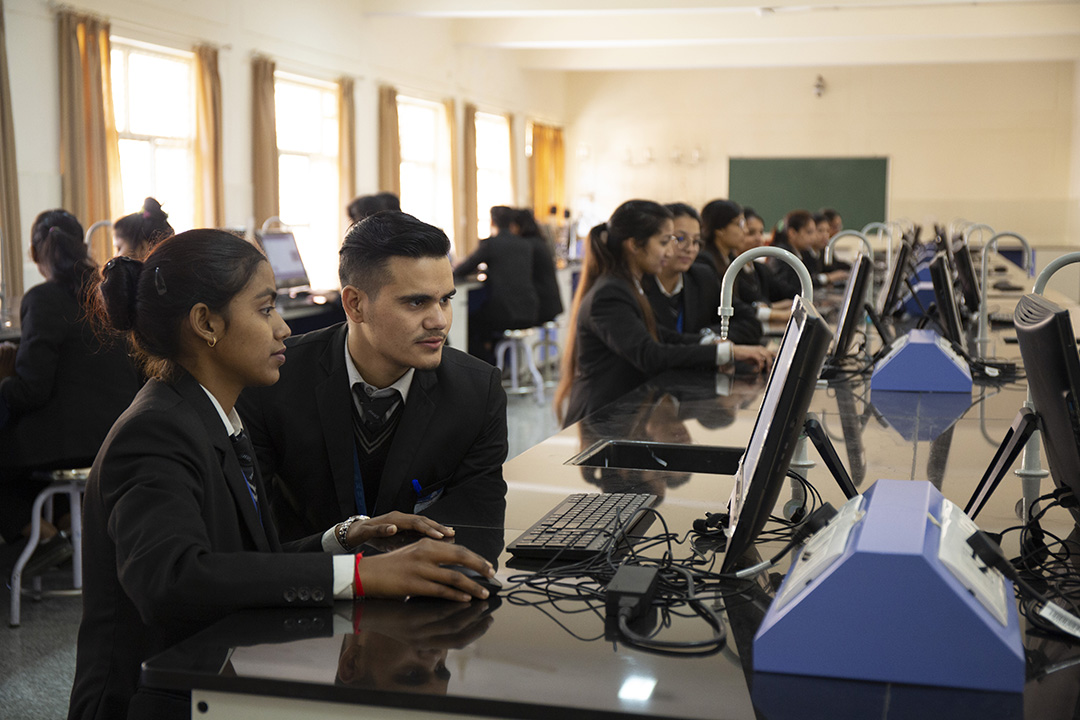 Clinical Research
This programme has a benchmarked, niche-oriented curricula with innovative experiential pedagogy. Strong student-teacher rapport, and inquiry based learning conducive to breed excellence are the hallmarks of this programme. You will have access to state-of-the-art labs and expertise in front line areas of Clinical/Biomedical Sciences. The department is proud of its global recognition with its Faculty's Bio and Health sciences researches published in top 3-5% science journals of the world. 
Students will be interacting with research-oriented, well-qualified, internationally renowned faculty during the course of study and also get a chance to present papers at National/ International forum, as well as, avail of opportunities for international internships. Students will be provided with unique opportunity to train with top medical institutions in the Health Care Industry viz. HIMS (Jolly Grant), Medanta-The Medicity (Delhi NCR), MAX Healthcare (Delhi) and premier Pharma Companies, CROs, etc.
Unprecedented growth in Pharma & Clinical industry has led to plenty of jobs in the sector. India has become a hub for Clinical trials for MNCs creating an enormous demand for skilled Clinical Science postgraduates, also, the Indian Healthcare System needs professionals to develop population-specific disease databases.
Jobs are available in the following areas-
- Pharma Companies (R&D, Drug development, Drug designing, Diagnostics, Biopharmaceuticals)
- Clinical Research Organisations (Clinical trials, Clinical Consultancy, Data analysis, Pharmacovigilance, CDM, Medical Writing,  IPR Patenting, Bioavailability, Bioequivalence etc)
- Hospital (Clinical Data Management, Hospital Management, Hospital Information System, Diagnostics)
- Academic Medical Centers and Associated University Research Centres
- Knowledge Processing Organisations, Site Management Organisations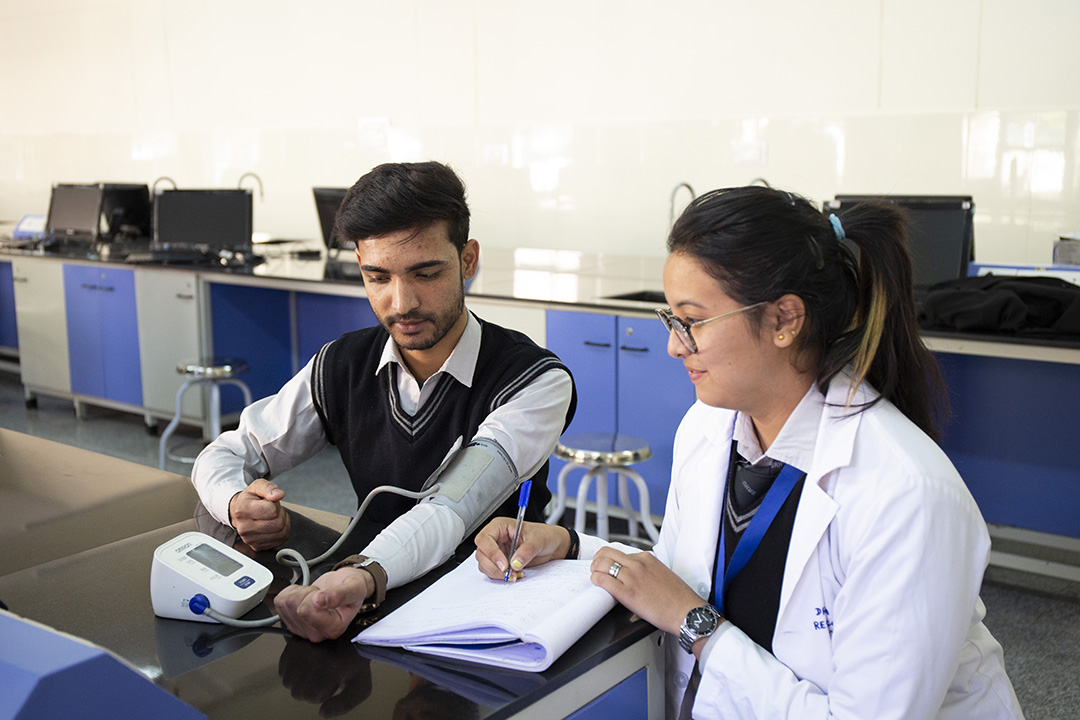 Epidemiology
Epidemiologist are known as "The disease detectives". MSc Epidemiology Program prepares the students with specialized knowledge and conceptual, methodologic, and biostatistical skills needed to engage in epidemiologic research and opportunities for applied experiential learning in epidemiologic practice, research & policy.
The pedagogy sessions include lectures, practicum, hands on activities, field work, assignments, internship, and dissertation. The students are made to work on real world problems, innovative styles of teaching are being incorporated to increase their engagement levels. Feedback, learning with the help of a mentor not only accelerates learning but build a good student-teacher rapport. For ensuring experiential learning and overall personality development, the students are inculcated with communication skills, presentation skills and leadership skills and they are also offered Value-added & Cross disciplinary courses.

Students are being provided with visits at premiere institutes/organizations like PGIMER Chandigarh, IDSP, ICMR Delhi, NCDC, NIHFW for better exposure in the field areas. Equally, the students are motivated to participate in extra-curricular activities of the college for overall personality development. Students are also given chance to interact with well renowned epidemiologists, researchers, and extremely talented faculty during the course of the study. Students are also made to work in projects of UNDP where they get experience of several hands on & field-based activities.
The University runs several intramural and extramural research projects funded by international, national, and state agencies and works in collaborations with major universities and institutions like Johns Hopkins University, UNDP, AIIMS-New Delhi, AIIMS Bathinda, AIIMS Gorakhpur, AIIMS Manglagiri, PGIMER-Chandigarh, KGMU-Lucknow, IDSP-Jaipur. Students are also given the opportunity to be the part of these projects for achieving the first-hand experience of research, Program manager and evaluation of health programs.

Employment Opportunities
With this current prevailing pandemic, Indian Government realised the dire need of epidemiologists all over the country for better management and planning. After pursuing this course, students can be recruited:
In the government sector, as

i. District epidemiologist
ii. State epidemiologist
iii. Survey Researcher/Health researcher- WHO, ICMR, CDC, MoHFW, SIHFW etc.
iv. Program officer- National health programs like NTEP, NLEP, NTCP, RBSK, NACO, NHM etc.
v. Field officer in various government programs and organizations such as WHO, UNICEF, UNDP, PATH etc.
vi. Clinical epidemiologist/ Public health specialist in hospitals and medical colleges.
vii. Data analyst at NIMS ICMR, Institute of Applied Statistics etc.
In the private sector, they can work in:
i. National & International Organizations like WHO, UNDP, UNICEF, ICMR, IDSP, NCDC
ii. Industries
iii. Hospitals
iv. Medical Colleges/Teaching Institutions
v. Clinics/Polyclinics
vi. Short- & Long-term Projects
Epidemiologists can also work as a statistician to find patterns in health-related problems or as a Health care administrator for monitoring and evaluation in any Government as well as private sector.
For any query related to the MSc Epidemiology Programme, You may mail/call/ WhatsApp at shailivyas@srhu.edu.in/nehasharma@srhu.edu.in
9759135362/8126675123