Indian Youth Thinking Beyond Engineering and Medical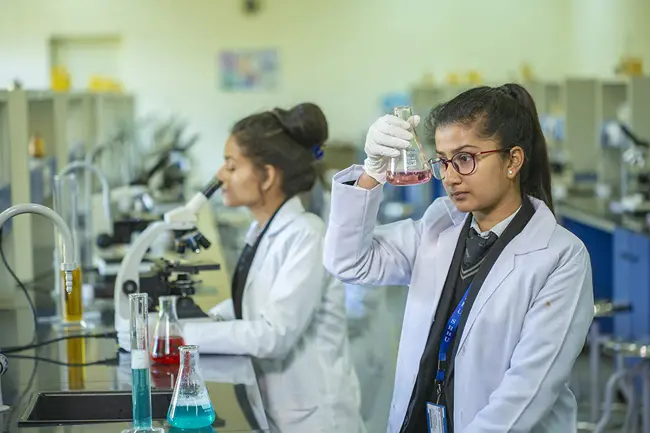 The Indian Education System is one of the largest in the world that comprises more than 1.5 million schools (government and private) employing approx. 8.5 million teachers impart education to over 250 million children each year.
India as a nation is also the highest producer of doctors and engineers in numbers, due to the strong bias developed towards these two professions since post-independence times.
In 1947, India was an underdeveloped nation with limited medical care available to the population and hence doctors were treated as equivalent to god. So, becoming a doctor since then has been considered as a sign of success and hence everyone in India is following this defined path to success by becoming a doctor.
Similarly, in 1990 the industrial revolution and advancement in technology suddenly increased the demand for skilled technical workforce, and hence engineering as a career option become popular.
But over the last few decades, the nation has made significant advancements on multiple fronts and opened exciting job opportunities beyond engineering and medicine. The notion of engineering and medicine as a guaranteed path to success is slowly fading away and the younger generation is open to exploring new career opportunities.
Career in Biological Science After 12th

If you are a high school student studying physics, chemistry, and biology and due to lack of interest you don't want to pursue a career in medicine or even just simply are interested in exploring other options beyond medicine then there are a ton of promising opportunities out there. Many of us might now be aware of well-paid non-medical career options available after 12th class PCB.
The fear of not being able to clear AIIMs or NEET exams after 12th PCB should not bother you throughout your high school life. Also let's be clear that these exams are tough to clear and there are limited seats available. So, realistically everyone studying PCB cannot clear these exams and become a doctor.
After 12th as a PCB student now can pursue a career in biological science and study botany, microbiology, zoology, biochemistry, environmental science, etc. As Biotechnology, Microbiology, Environmental Science, and many other courses/branches which took birth in the past two decades have grown significantly and have enormous potential for future growth and expansion.
Biotechnology Scope in India
Since 2014 India's bioeconomy has increased 8 times reaching an approximate size of $80 bn in 2022 and is projected to reach $ 150 Bn by 2025 and $ 300 Bn by 2030. As per IBEF data, India is one of the top 12 biotechnology destinations in the world and 3rd largest in Asia pacific.
Many government initiatives such as Aatmanirbhar Bharat and Make In India initiatives have lifted the domestic demand and at the same time, International demand has surged given the low-cost vaccines produced by India.
Along with this post-pandemic, there has been significant growth in the biotech startup space with approx. 5300 biotechnology startups entering in 2021 and expected to move to 10,000 by 2024.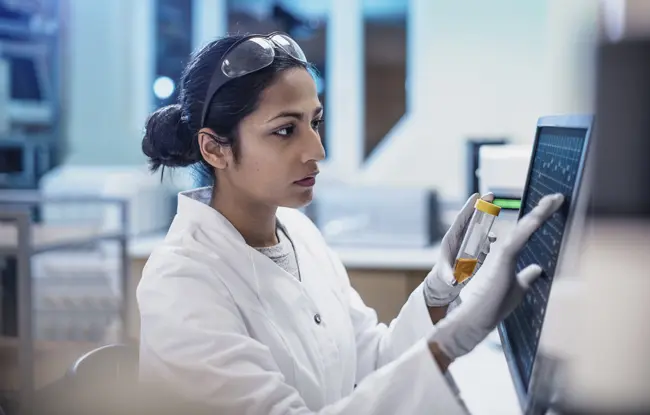 Overall, there is a plethora of job opportunities available for students in the biotechnology space. So, pursuing a course such as B. Sc. Biotechnology now can help build a successful career for students studying PCB in the 12th class. Potential job roles open to students pursuing B. Sc. In Biotechnology are Biostatisticians, Lab technicians, Research Assistants, etc.
Post-pandemic Indian consumers have become more conscious of health and nutrition and are willing to spend more on fitness and on consuming natural/healthy foods.
This has pushed food companies to rethink food safety, quality assurance, and nutritional value. According to a report by advisory firm RBSA Advisors, the health-tech market in India is expected to grow at an annual rate of 39% over FY20-FY23 and needs skilled manpower for the execution and operations.
Therefore, opportunities in the food industry for bio-science students is great with job roles such as Food Scientist, food technologist, food quality manager etc.
Environmental Science Scope & Career Opportunities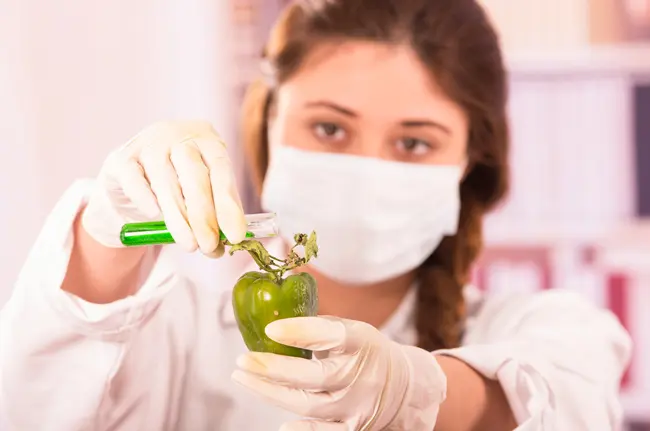 The Swiss IQAir 2021 data reports 35 cities of India in the top 50 world's most polluted cities with dangerous air quality index levels and in general the rising pollutions levels around the world is a big area of concern that has gained popularity over the last few decades.
With huge active investments from the government, support from the World Economic Forum and many private sector players in making India's transition to a green economy, there are approx. 50 million job opportunities projected for biological science students. Hence pursuing a career in environmental science could help students get employed within a competitive salary range under the following job role: environmental scientists, environmental biologists, director of waste management, researchers or even consulting.
Conclusion

India as a nation is at the forefront when it comes to bioeconomy and is making continues advancements in the field of bio science, opening up a lot of lucrative job opportunities for students interested in this area. So, one shouldn't restrict themselves in this age to the traditional default career medical and engineering careers after 12th PCB. One should spend time in researching, exploring and understanding all possible career options available to PCB students after 12th before deciding on a potential choice.
Himalayan School of Bio Sciences at SRHU offers a variety of undergraduate and postgraduate courses in biotechnology, microbiology, food science and environmental science and all the programs are aligned with the industry trends and supported by great placement stats and recruiters.
Over the last few years graduates of HSBS have been placed with organizations such as Akums Drugs, Biological E., IntasBhaddi, Kuick Market research, Patanjali Foods Limited, Natural Herbs & Formulations Ltd, East African Overseas, Central Silk Research Board etc. with a highest package INR 5 Lakhs p.a.
Many other students who pursued higher education have earned scholarships at prestigious institutions such as BARC Bombay, IISc Bangalore, Indian Institute of Toxicology (IITR) Research, Lucknow.
For question related to admission or career opportunities available to HSBS graduates, connect with our admission counselors at +91-135-2471199.