Campus life at SRHU is an enriching experience amidst the lush greenery and captivating infrastructure. The campus is thoughtfully designed to blend seamlessly with the natural surroundings, creating a picturesque setting that is both inspiring and serene. The abundance of green spaces attracts numerous species of birds, adding to the overall tranquility of the environment. This natural beauty also provides an ideal backdrop for yoga and meditative practices, allowing students to find solace and inner peace.
Moreover, the campus is equipped with modern amenities and facilities to cater to the diverse needs of the students. State-of-the-art laboratories, a central library, hostels, auditoriums, cafeterias, and canteens ensure that students have access to all necessary resources and conveniences. Additional facilities such as a gym, hospitals, ATMs, banks, post office, playgrounds, courts, and bus services are also available, ensuring a comfortable and convenient experience for every student.

Culturals
Cultural festivals are a time of overflowing enthusiasm brought about by an amalgamation of art and activities with a view to explore the wealth of artistic and creative talent of students. Through multiple events across the year, students get opportunities to express, engage, and transform to becoming even more responsible citizens.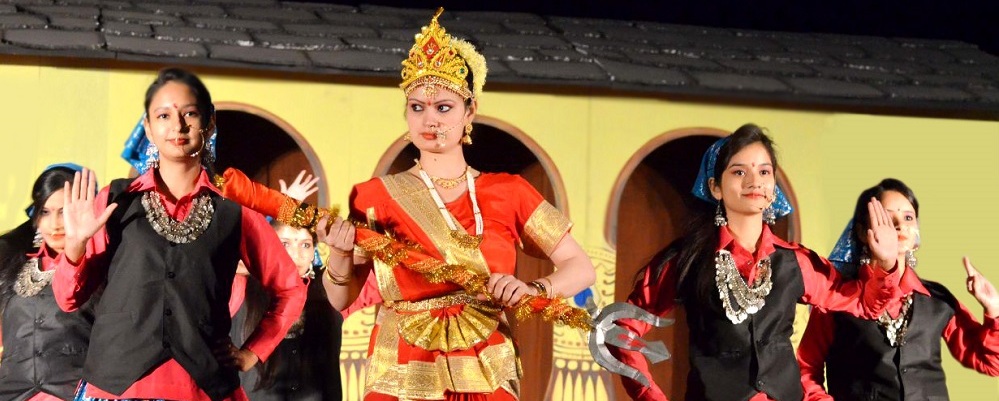 Sports
At SRHU we have cultivated a huge sports environment to nurture the passion for sports, which is considered to be a necessary part of education. Students are encouraged to pursue the sports of their choice and sweat it out in the sports arena through some of the best sporting facilities on campus.