Introduction
Himalayan College of Nursing (HCN) is a premier Nursing Institute located in the foothills of the Himalayan Mountains of Uttarakhand. The major Goal of the College is to achieve excellence in Nursing Education, Nursing Practice and Nursing Research that meets National and International Standards. The programmes run by HCN are designed to keep pace with the ever changing healthcare industry & its environment, where healthcare is envisioned as an integrated three dimensional model - education, research, and service.
view more
Highlights
-  Competent, experienced & dedicated faculty
-  Holistic approach to curriculum i.e. mind, body, breath and soul
-  Trained to be expert clinicians at the bedside
-  Soft skill training in communication, time management, decision making skills.
- Exceptional employment record of Nurses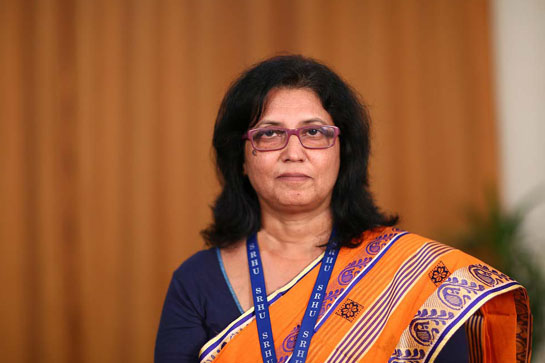 Dr. Sanchita Pugazhendi
Principal, Himalayan College of Nursing and
Dean, Faculty of Nursing
Message From The Dean
Himalayan College of Nursing (HCN), hailed as one of the leading colleges of nursing in Uttarakhand, aims at training exceptional nursing professionals for the health care sector. HCN is attached with the Himalayan Hospital, its parent body, which is a multi-specialty teaching hospital, along with the Cancer Research Institute and a Community Health Centre.
Our students are groomed in an atmosphere of care & cure, holistic health & healing, knowing & sharing, practicing and progressing.  Future 'Care Providers' are imparted valuable skills and qualifications here to help gain 'optimal health' and 'enhanced quality of lives' for people entrusted to their care. The entire infrastructure and resources therefore, have been planned with specialized credentials for the aforementioned aim and purpose.
Lately, HCN has attained a distinguished reputation in the field of sports and cultural activities. The sports infrastructure within the campus has delivered in powerful ways, and together with academic excellence and a ragging free environment, has nurtured a rare platform for the betterment of the student community.
view more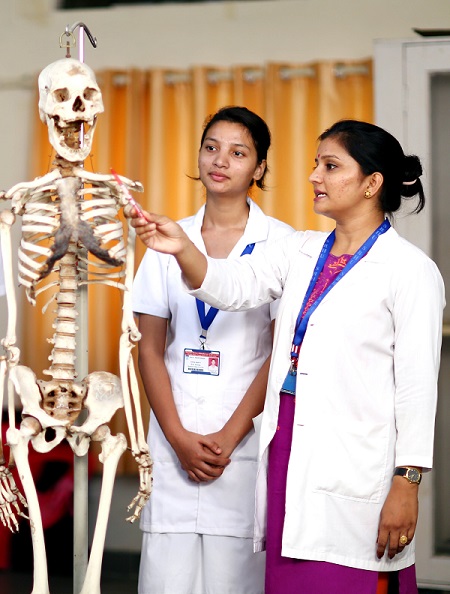 Master of Science in Nursing (M.SC. Nursing)
The Master of Science in Nursing (M.Sc. Nursing) is considered to be an advanced degree focusing on various specialty areas, and a pre-requisite for doctoral-level nursing education. M.Sc. in Nursing will equip B.Sc. nurses / Post Basic B.Sc. nurses to become advanced clinicians; evidence-based researchers; skilled administrators; and creative teachers, using innovative methodologies in nursing education
Specialization
Obstetrics & Gynaecological Nursing
Master of Science in Nursing (Nurse Practitioner in Critical Care )
The programme is a post graduate residency with main focus on Competency based training. The curriculum consists of theory with core courses, advanced practice courses and clinical courses, and clinical practicum which is a major component.
This program prepares registered B.Sc. & Post Basic B.Sc. nurses for advanced practice roles as clinical experts, managers, educators and consultants leading to M.Sc. degree in Nurse Practitioner in Critical Care (NPCC).
Note: Monthly stipend will be paid to admitted students as per norms of the University.
FACULTY
Himalayan College of Nursing has highly competent team of experienced & dedicated faculty from reputed nursing colleges and universities who render quality education to undergraduate and postgraduate students assisting them in developing expertise and in-depth understanding of the nursing field.