B.Sc (Hons.) Biotechnology
Level - Undergraduate | Duration - 3 Years
The three-year Bachelor of Science (Hons.) program in Biotechnology offered by HSBS is a unique combination of biology & technology. The program equips students with advance knowledge in the field & its various applications in areas such as agriculture, environmental management & industrial processes. Throughout the program the students will gain hands-on experience in using modern tools & techniques and will be exposed to state-of-the-art laboratory facilities for practical training.
The curriculum covers a range of subjects including molecular biology, microbiology, biochemistry, genetics, cell biology, and bioprocessing etc. The students also get opportunity to participate in research projects either individually or as a part of team, guest lectures, industrial visits, which provides them with valuable experience in the application of biotechnology principles in real-world situations.
Biotechnology, an offshoot of Biochemistry/ Plant & Animal biology, includes microbiology, molecular biology, genetics, chemistry, biophysics, chemical & biochemical engineering. Our program also helps students develop skills required in the use and application of standard software for Bioinformatics. It also enables a graduate student to acquire a range of subject related key skills to carry out independent scientific work/ interdisciplinary research, or venture into entrepreneurship.
The placement cell helps students prepare for & secure employment after graduation. They assist the students in framing their CVs, Personality development, Group Discussions & also developing their soft skills to develop their overall professional persona.
They also establish connections with reputed firms and organizations to provide students with job opportunities & Internships.
Employment Opportunity
Opportunities are available in public funded laboratories and in the field of drug and pharmaceutical research, chemicals, environment control, waste management, energy, food processing, bio-processing, healthcare, agriculture & fisheries, forensic studies and bio-farming.
Lab technician, microbiologists, bioproduction operators, biomanufacturing specialist, epidemiologists, biotech analysts, research assistant, associate biotechnologist, food technologist, food safety officer, etc.
Advantages of B.Sc (Hons.) Biotechnology at HSBS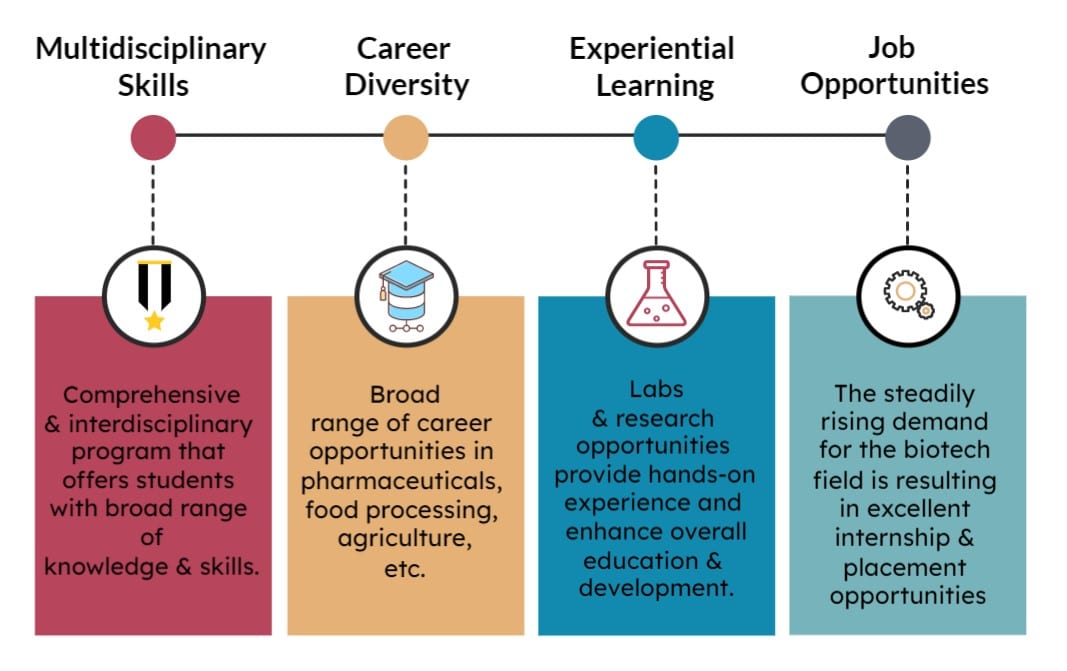 B.Sc (Hons.) Biotechnology Outcomes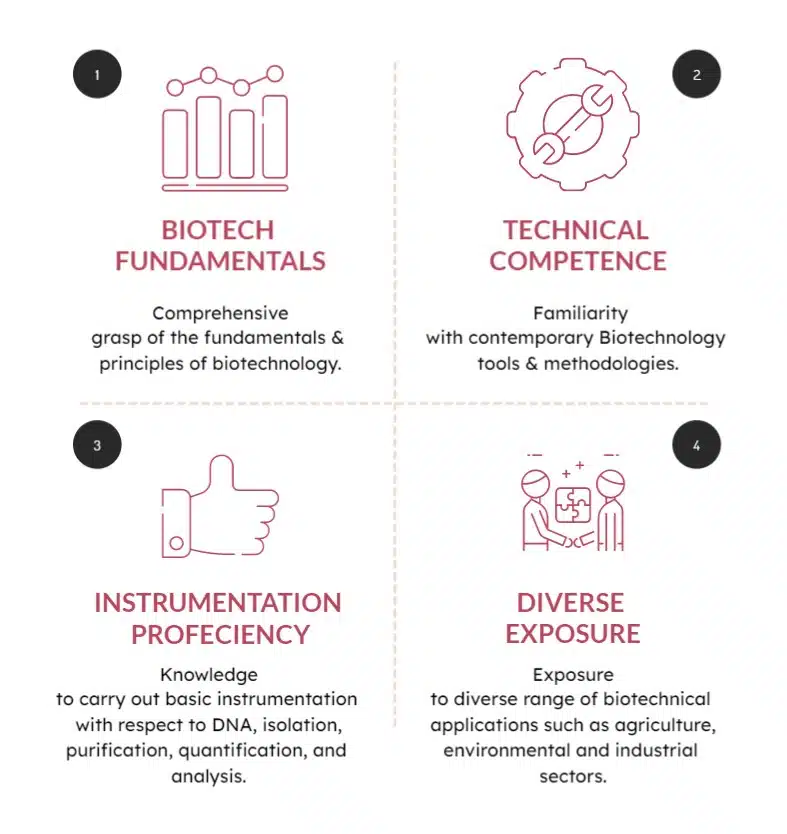 Regular Entry:
Duration: Three years (6 semesters)
---
Candidate must have passed 10+2 (Class XII) or its equivalent examination from a recognized board with a minimum aggregate of 50% marks in Physics, Chemistry & Biology.
B.Sc (Hons.) Biotechnology Fee 2023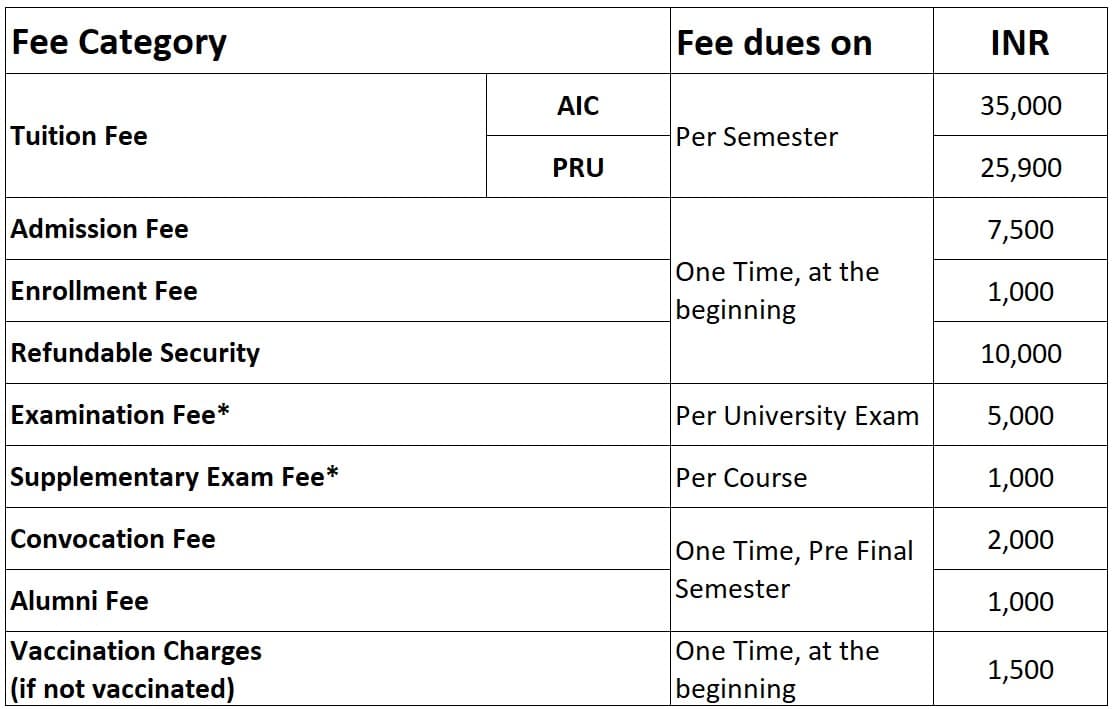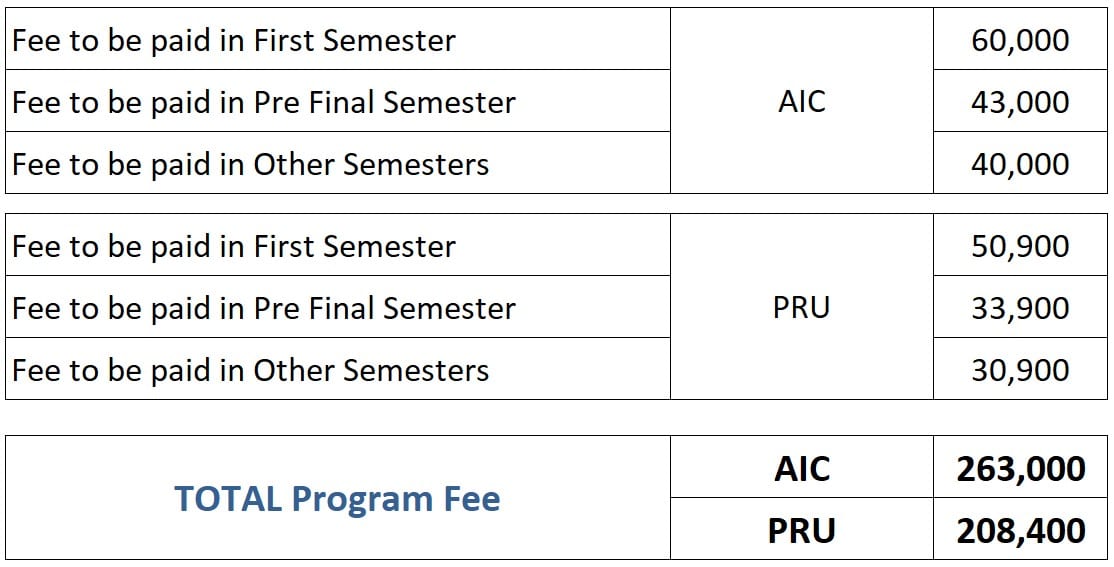 Scholarships & Fee Concession
Merit Scholarship
Up to 100% of Tuition Fees
Special Scholarship
Up to 100% of Tuition Fees for: Ward of Armed / Para Military / Police Force Personnel (Serving and Retd, Non-Commissioned Officer), Differently abled candidate, Transgender
Merit Cum Means Scholarship
Up to 50% of Tuition Fees
Fee Relaxation
25% Fee Concession for female candidate - B.Tech CSE & 26% Fee Relaxation for the students from Uttarakhand
Loan Facility
Interest free education loan
Free-Ship Scholarship
Free education to one candidate in each academic program of the University who is an orphan