M.Sc. in Food Science & Technology
Level - Postgraduate | Duration - 2 Years
M.Sc. in Food Science & Technology is a comprehensive program by Himalayan School of Bio Sciences that provides the students with an in-depth understanding of the principles of food processing, preservation, packaging, production, and safety. This program is designed to equip the students with the practical skills and theoretical knowledge necessary to succeed in the food industry.
The program covers a broad range of topics such as food chemistry, microbiology, sensory evaluation, food safety & quality, food preservation & techniques, food engineering, food packaging & nutrition, etc. Students will not only learn about the legal and regulatory aspects of food production, but also assimilate social and economic factors that influence the food system. Students will also have scopes for experiential learning through internships, research projects, guest lectures, group projects, etc. which help them apply their knowledge & skills to actual concerns in food industries.
Opportunities are available in organizations that are into corporate goods manufacturing & packaging, food quality & certification, food machinery & instruments manufacturing, food research laboratories, FCI, FSSAI, BIS, Ministry of Agriculture/ Health & Family Welfare/ Food processing.
Students after graduating can work as:
Food Scientist, Sensory Scientist, Production Manager, Food Packaging Manager, Food Development Manager, Food Quality Manager, Food Production Planner, Consultant, Analysts, Dietician, Food technologist, Research and Development, etc.
Advantages of M.Sc. in Food Science & Technology at HSBS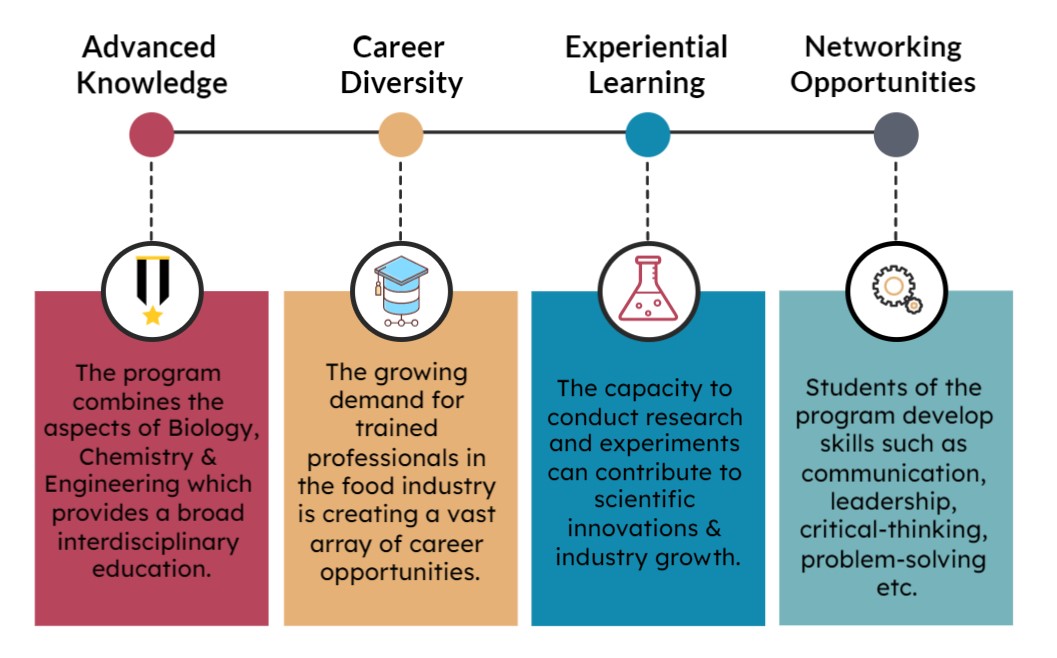 M.Sc. in Food Science & Technology Outcomes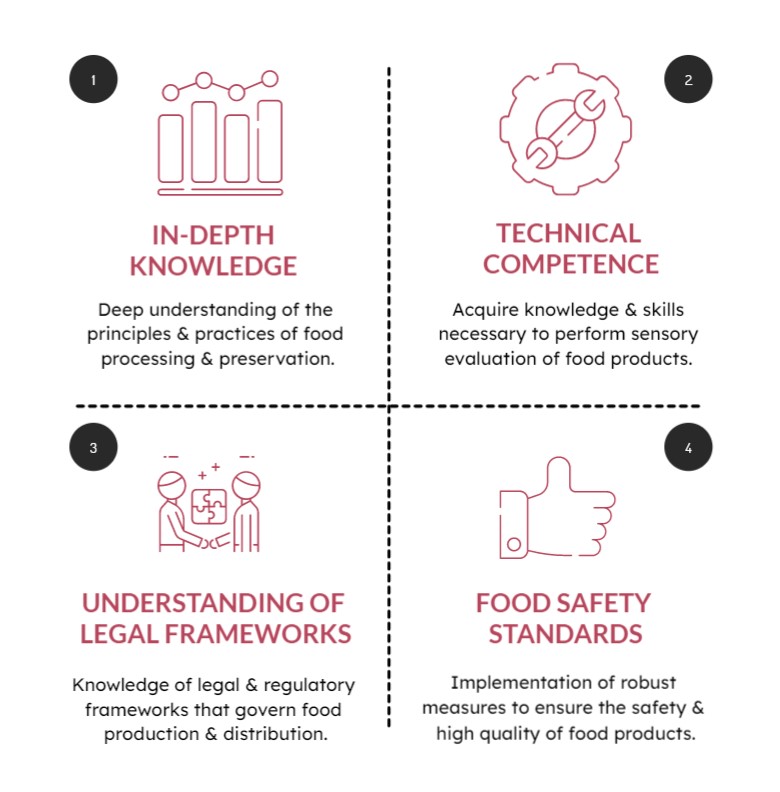 Regular Entry:
Duration: Two years (4 semesters)
---
B.Sc. / B.Tech. Degree in Agriculture/ Agricultural Engineering/ Food Technology / Home Science/ Food science and Nutrition/ Food Science & Quality control / Clinical Nutrition/ Biochemistry/ Biotechnology/ Microbiology and any branch of life sciences.
M.Sc. in Food Science & Technology Fee 2023