M.Sc. / M.A. Yoga Sciences
Level - Postgraduate | Duration - 2 Years
The Himalayan School of Yoga Science, located in Jolly grant, Uttarakhand in the serene & pristine Himalayas, offers the students with M.Sc Yoga Science and Holistic Health program to the students who seek to deepen their understanding & practice of yoga.
The program aims to cultivate a deep understanding of the philosophical and therapeutic knowledge of yoga, enabling students to apply it in their personal and professional lives.
Students will learn various yogic techniques for the prevention and treatment of somatic, psychosomatic, and psychological illnesses, which will enable them to design and implement customized yoga programs for individuals with specific health conditions.
After the successful completion of the program the students will have knowledge and skills necessary to teach yoga to students in schools, colleges, and professionally to all age groups in various settings. Additionally, it will enable students to undertake further studies in Yoga and related areas or in multidisciplinary areas that involve Yoga, providing them with career opportunities in this field.
The placement cell helps students prepare for & secure employment after graduation. They assist the students in framing their CVs, Personality development, Group Discussions & also developing their soft skills to develop their overall professional persona.
They also establish connections with reputed firms and organizations to provide students with job opportunities & Internships.
Employment Opportunity
An M.Sc. Yoga Science program provides advanced knowledge and research opportunities to graduates, opening doors to higher-level and more specialized job opportunities.
After completing a M.Sc. in Yoga, various career opportunities are available, such as:
1. Yoga Research Officer: Graduates can pursue a career as a research officer, where they can conduct research related to Yoga and Naturopathy.
2. Yoga Therapist: Graduates can work as Yoga Therapists, where they can design and implement customized Yoga programs for individuals with specific health conditions.
3. Clinical Psychologist: Graduates can pursue a career as Clinical Psychologists, where they can apply their knowledge of Yoga in treating patients with mental health disorders.
4. Yoga Instructor/Teacher: Graduates can work as Yoga Instructors or Teachers, where they can teach Yoga to individuals or groups, in a studio or as a freelancer.
5. Health and Wellness Consultant: Graduates can work as consultants, advising individuals or organizations on Yoga, Health, and Wellness.
Advantages of M.Sc. / M.A. Yoga Sciences at HSYS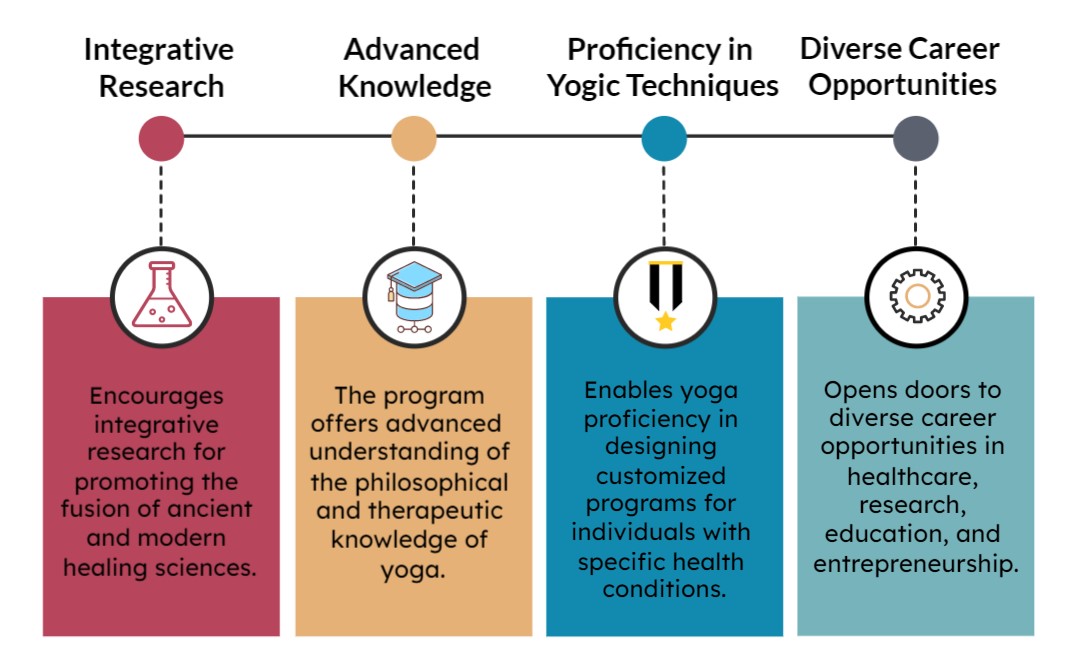 M.Sc. / M.A. Yoga Sciences Outcomes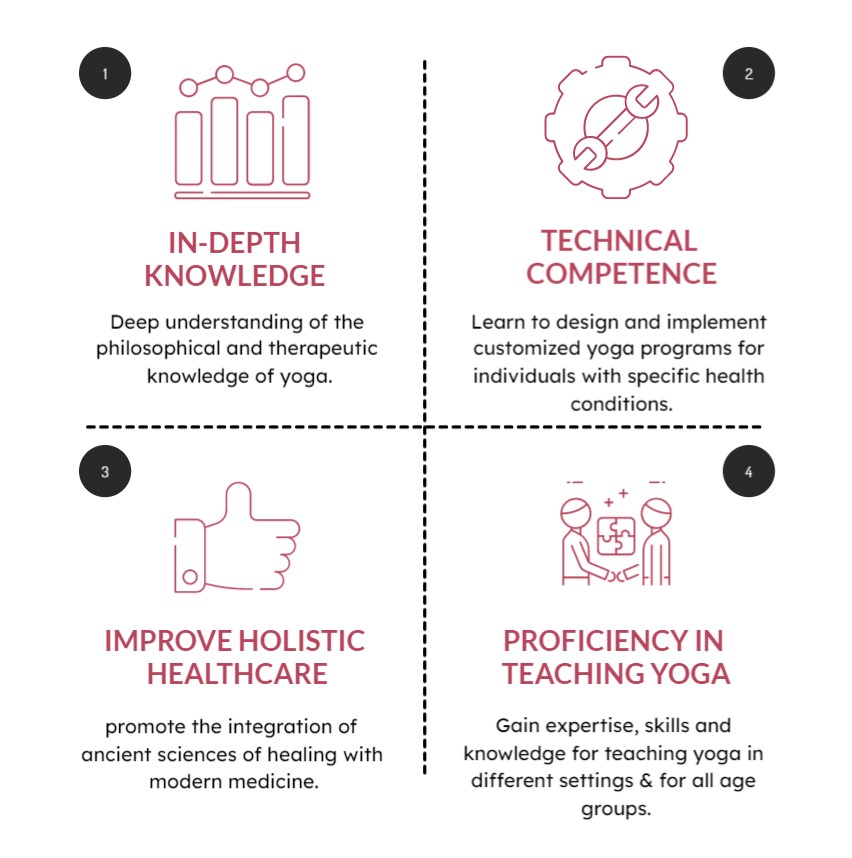 Regular Entry:
Duration: Two years (4 semesters)
---
Graduation in Yoga with minimum 50% marks in aggregate. The selected candidate must be in good physical and mental health and fit to practice yoga as certified by a physician.
M.Sc. / M.A. Yoga Sciences Fee 2023