Republic Day this year was celebrated with patriotic fervor and zest at Swami Rama Himalayan University.

After the ceremonial flag hoisting and parade a cultural program was held at the campus, wherein students presented inspirational songs and dances, in the presence of faculty members and prominent guests.
VC, Dr Vijay Dhasmana took the salute of the students' parade. Prior to this he paid a floral tribute to the martyrs of the nation who sacrificed their lives in the line of duty, at the University's Wall of Fame.
Addressing the students the VC stated that Republic Day is celebrated to remember the historic moment when India became an independent republic. On this day it is important to remember our rights as well as our duties. And it is also time to reinforce efforts at SRHU to carry forward the baton of academic excellence and social commitment.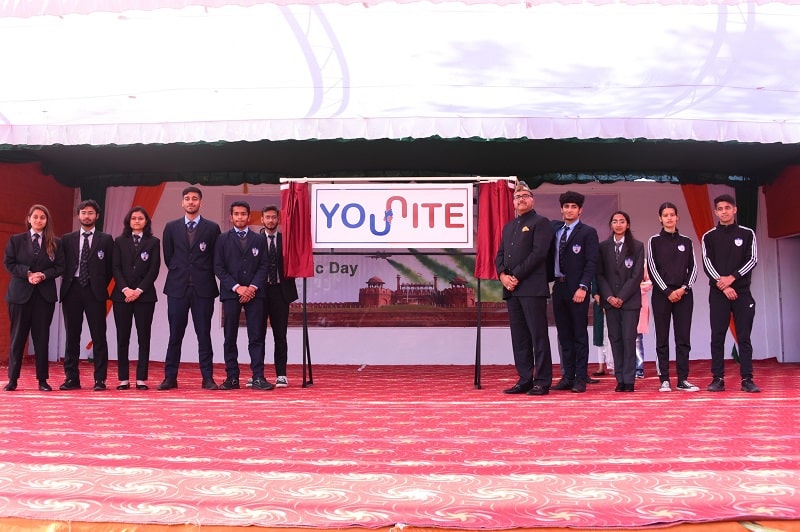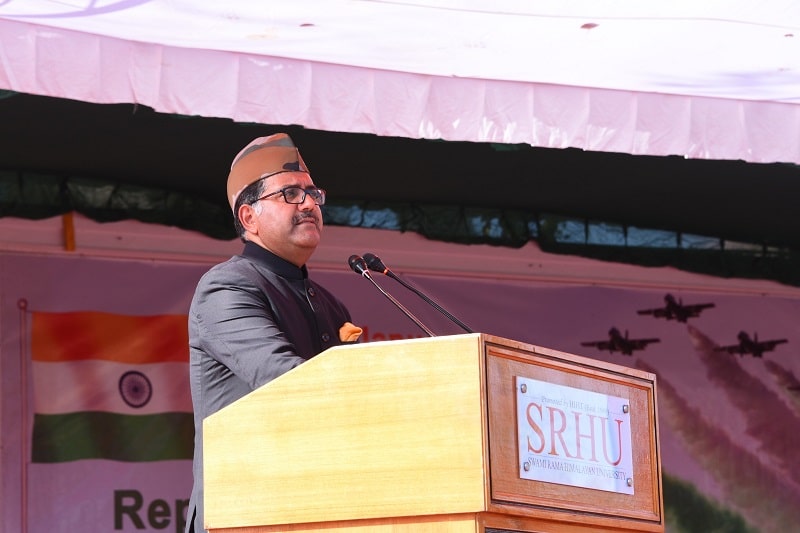 He also vowed to carry forward initiatives at Himalayan Hospital with renewed vigor. The Hospital is rated amongst the foremost Super Speciality Post Graduate Teaching Hospitals of the country. It combines advanced technology with traditional elements of care and treatment. It is the first NABH accredited hospital of Uttarakhand. And has the distinction of being the first and only Ayushman Gold Certificate recipient in India, with highest number of patients treated under Ayushman Scheme. He promised that Medical Care would continue to be available at subsidized rates for the underprivileged.
He also took the opportunity to announce that research scholars would be given full support at SRHU to make a mark at the international level. Also efforts will be buttressed to make environment protection an integral part of the academic calendar, such as creation of an e-waste store recently setup. For cancer patients creation of a specialized Care Centre is on the anvil.
He further informed that a Nobel laureate would be in their midst very soon. The announcement cheered the students immensely. Last but not the least an Atal Innovation Centre would soon be set up at the varsity with help from Niti Ayog.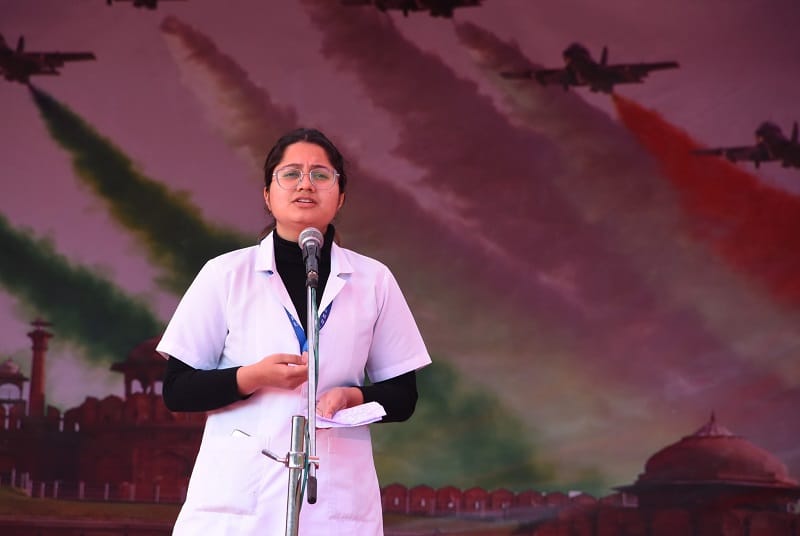 Republic Day celebrations at SRHU also included launch of a student initiative – YOUNITE. Inspired by India's 'Unity in Diversity' the creation of this initiative is fuelled by 'Academic Diversity' at its crux.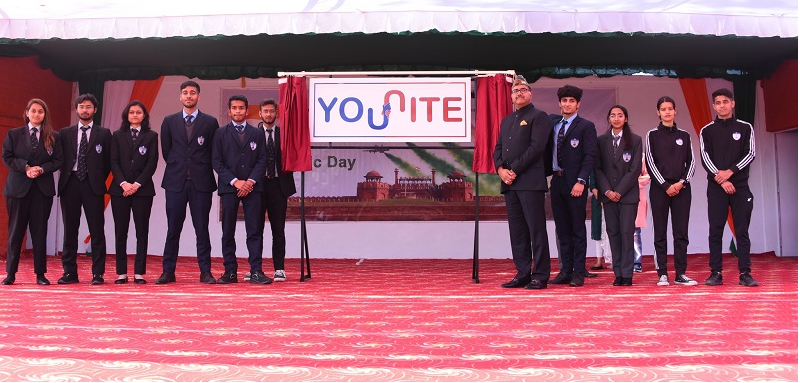 The combine symbolized by the figure of Joining Hands, is a proud initiative by the students, of the students and for the students. The VC amidst thunderous applause launched YOUNITE.
"When YOUTH UNITE, the result is a rare synergy that provides impetus to governance, empowerment, holistic growth and above all motivation for countless other attainments", he said.