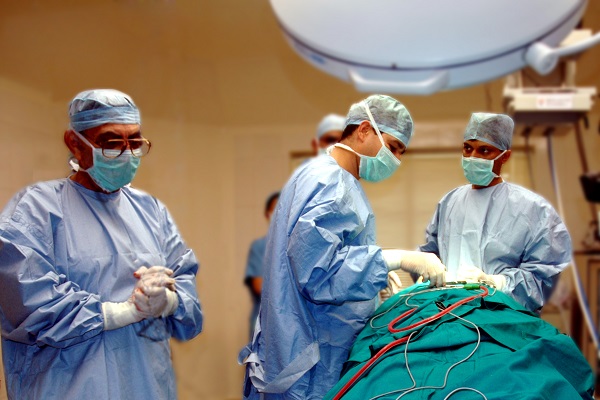 The Anaesthesiology department of Himalayan Institute of Medical Sciences started in 1996. It has covered a long journey since its inception to the present form where we are running sixteen operation theaters round the clock.
The department provides anaesthesia services to all major super-specialities as well as broad specialities of surgery. Dedicated operation theaters of neurosurgery, plastic surgery, orthopaedics, urological, cardiovascular, ENT, Onco, paediatric, obstetrics and gynaecological surgeries run on all the days giving much needed anaesthesia services both for elective and emergency cases. Peripheral anaesthesia services to MRI, BERA, Brachytherapy, Cathlab and ECT are also provided.
Apart from running the Preanaesthetic clinic we are equipped with 30 bedded PACU, acute and chronic pain services, postoperative ICU with ventilators and multi-parameter monitors, infusion pumps, patient controlled analgesia pumps and modern anaesthesia workstations with dedicated monitors in all modular operation theaters.
A dedicated and experienced faculty strength of 18 faculty members gives educational guidance to 8 Post graduates every year besides managing anaesthesia services. The faculty members present their research work regularly both nationally and internationally. We also have an excellent departmental library. The department takes keen interest in other academic activities as well, and has organized various national and state conferences.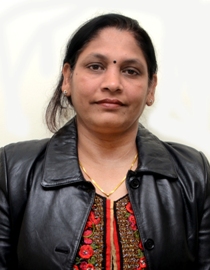 Dr. VEENA ASTHANA
Qualifications : M.D
Designation : Professor & Head
Total Experience : 21.7 Years
Publications : 15
Special Interest : Obstetric Anaesthesia
Dr. GURJEET KHURANA
Qualifications : M.D
Designation : Professor
Total Experience : 26.9 Years
Publications : 21
Special Interest : Critical Care Medicine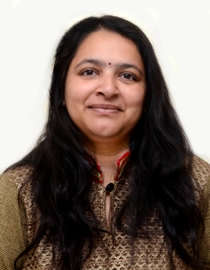 Dr. PARUL JINDAL
Qualifications : M.D
Designation : Professor
Total Experience : 18.5 Years
Publications : 20
Special Interest : Paed. /Obstetric Anaesthesia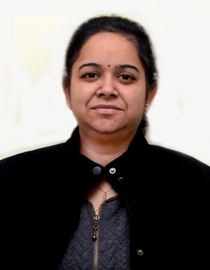 Dr. NIDHI KUMAR
Qualifications : M.D
Designation : Associate Professor
Total Experience : 13.6 Years
Publications : 08
Special Interest : Pain Management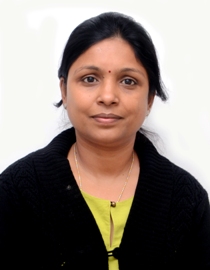 Dr. SONIKA AGRAWAL
Qualifications : M.D,PDCC in Critical Care Medicine
Designation : Professor
Total Experience : 14.6 Years
Publications : 03
Special Interest : Critical Care Medicine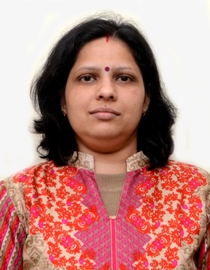 Dr. DIVYA GUPTA
Qualifications : M.D
Designation : Professor
Total Experience : 13.10 Years
Publications : 06
Special Interest : Pain Management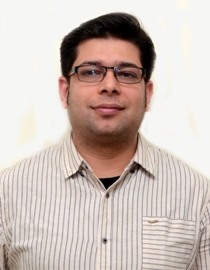 Dr. ROHAN BHATIA
Qualifications : M.D
Designation : Associate Professor
Total Experience : 10.10 Years
Publications : 03
Special Interest : Pain Management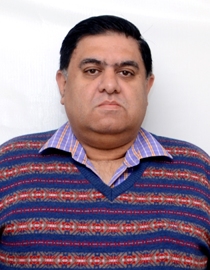 Dr. DEEPAK OBEROI
Qualifications : M.D, PDCC in Cardiac Anaesthesia
Designation : Associate Professor
Total Experience : 9.11 Years
Publications : 02
Special Interest : Cardiac Anaesthesia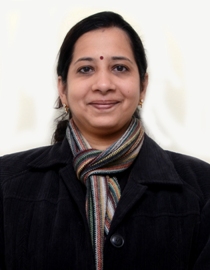 Dr. PRIYA RAMA KRISHNAN
Qualifications : M.D
Designation : Assistant Professor
Total Experience : 12.9 Years
Publications : 02
Special Interest : Critical Care / ONCO Anaesthesia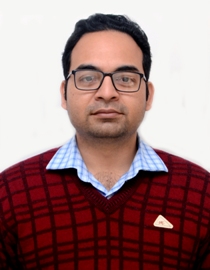 Dr. ABHIMANYU SINGH POKHRIYAL
Qualifications : M.D
Designation : Associate Professor
Total Experience : 9.5 Years
Publications : 03
Special Interest : Pain Management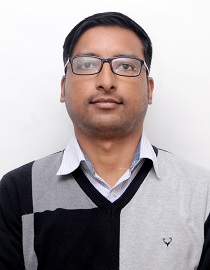 Dr. HARISH SINGH KOSHYARI
Qualifications : M.D
Designation : Associate Professor
Total Experience : 10.5 Years
Publications : 01
Special Interest : Neuro Anaesthesia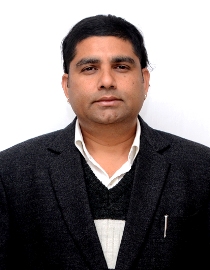 Dr. NAND KISHORE
Qualifications : M.D
Designation : Associate Professor
Total Experience : 10.5 Years
Publications : 02
Special Interest : Critical Care Medicine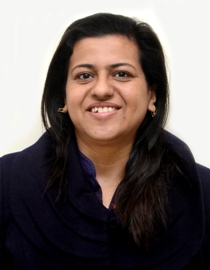 Dr. AASTHA SRIVASTAVA
Qualifications : M.D
Designation : Assistant Professor
Total Experience : 7.10 Years
Publications : 04
Special Interest : Obstetric Anaesthesia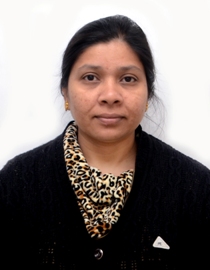 Dr. MUKTA SINGH
Qualifications : M.D
Designation : Assistant Professor
Total Experience : 9.4 Years
Publications : 02
Special Interest : Critical Care Medicine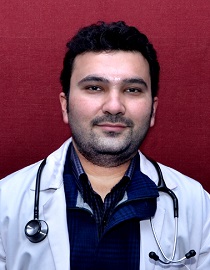 Dr. SHREESH MEHROTRA
Qualifications : M.D
Designation : Assistant Professor
Total Experience : 8.4 Years
Publications : 01
Special Interest : Pain Management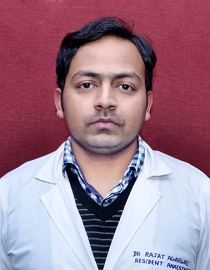 Dr. RAJAT KUMAR AGARWAL
Qualifications : M.D
Designation : Assistant Professor
Total Experience : 06 Years
Publications : 03
Special Interest : Pain Management
Awards : 1st Prize in uttaranchal quiz 2015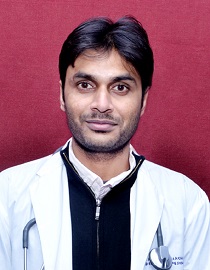 Dr. AMIT KUMAR CHAUHAN
Qualifications : M.D
Designation : Assistant Professor
Total Experience : 6.9 Years
Publications : 01
Special Interest : Pain Management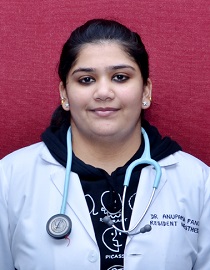 Dr. ANUPAMA PANDEY
Qualifications : M.D
Designation : Assistant Professor
Total Experience : 5.2 Years
Publications : 01
Special Interest : Critical Care Medicine
Dr. VIKASH KUMAR MISHRA
Qualifications : M.D. Anaesthesia
Designation : Assistant Professor
Total Experience : 03 Years
Special Interest : ONCO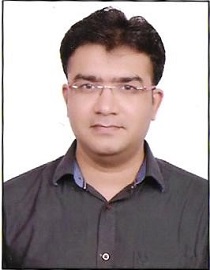 Dr. RAHUL CHAUHAN
Qualifications : M.D. fnb, edic 1
Designation : Assistant Professor
Total Experience :  02 Years
Publication :  02
Special Interest :  Ccm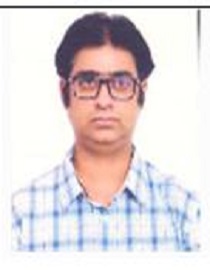 Dr. MRINAL KAMAL
Qualifications : M.D. Anaesthesia
Designation : Assistant Professor
Total Experience :  03 Years
Publications :  04
Special Interest :  Regional Anaesthesia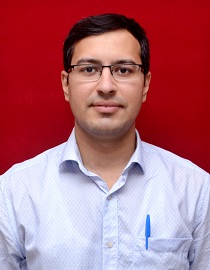 Dr. RAJIV S. BHANDARI
Qualifications : M.D. Anaesthesia
Designation : Assistant Professor
Total Experience :  05 Years
Publications :  01
Special Interest :  Gernal Anaesthesia
Dr. ROHAN BHATIA
Qualifications :
Designation : Associate Professor
Total Experience : 
Publications : 
Special Interest :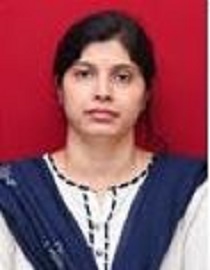 Dr. ARTI RAJPUT
Qualifications :
Designation : Assistant Professor
Total Experience : 
Publications : 
Special Interest :