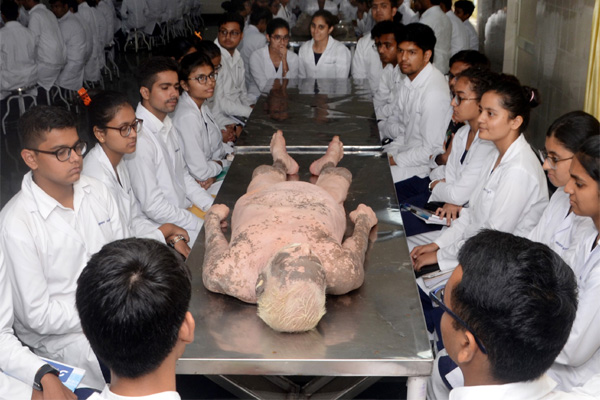 The department of Anatomy offers both Under Graduate and Post Graduate teaching programmes and Research. The department focuses on clinical applied anatomy and has a unique programme for students' engagement, incorporating dissection / poster / model making and quiz competitions. This provides a unique opportunity for the student to be innovative.
Departmental museum is considered as one of the best in northern India that holds wet and dry specimens of human body, embryology, sectional anatomy, and separate section of CT, MRI and X-ray films. Mummified male and female bodies are displayed. The department is among the few in the country which allows public to view the museum and also encourages school children to visit and get deep insights into the human body.
The department is proud to have a cadaveric skill lab with four work stations with C-Arms facilities. This facility is used for upgrading the practical and surgical skills of various specialities. This skill lab has a walk-in cold storage maintaining a temperature of -21o to store the bodies.
We promote human body donations through public awareness programs, and also, provide dead body embalming facility. The department has a well-equipped histology lab for students and holds more than six thousand slides for teaching.
It has also successfully organized a National conference of Anatomical Society of India and twice, the North Zonal States conference. Faculty is actively involved in research and has several publications in indexed journals, to its credit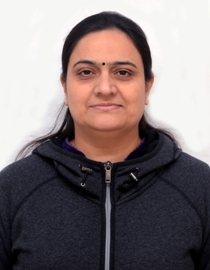 Dr. DEEPA SINGH
Qualifications : MBBS, MD (Anatomy), Advance Course in Medical Education (ACME Fellowship)
Designation : Professor & Head
Teaching Experience : 09+ Years
Publications : 20
Special Interest : Neuroanatomy and Medical Education
Awards : Dr. P.C. Bansal Memorial Award (2019)
Member of MCI Expert Group of Currriculum Implementation and monitoring for Uttarakhand, Himachal Pradesh, Uttar Pradesh and Chattisgarh (2019 onwards)
Best Teacher Award in 2015 by HIMS, SRHU
Yellapragada Subbarow Memorial for the Best Paper Publication in the Journal: BIOMEDICINE in 2013 by Indian Association of Biomedical Scientists, Chennai
Award for Best Paper presented in 6th Annual Conference of North States Chapter of ASI (NSCASI) held at Govt. Med. College Amritsar (2011)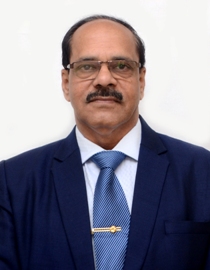 Dr. SUNDAR LAL JETHANI
Qualifications  : M.B.B.S., MS (Anatomy)
Designation : Professor
Teaching Experience : 34+ Years
Publications : 37
Special Interest : Histology & Anthropology
Dr. R.K. ROHATGI
Qualifications : M.B.B.S., M.S.(Anatomy)
Designation : Professor
Teaching Experience : 32+ Years
Publications : 12
Special Interest : Histology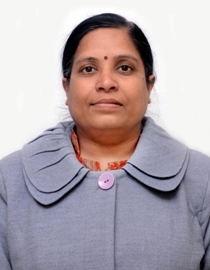 Dr. ALKA AGGARWAL
Qualifications : M.B.B.S., M.D.(Anatomy)
Designation : Associate Professor
Teaching Experience : 09+ Years
Publications : 07
Special Interest : Histology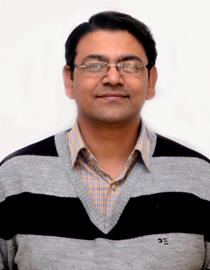 Dr. AKSH DUBEY
Qualifications : M.B.B.S., M.D.(Anatomy)
Designation : Professor
Publications : 17
Teaching Experience : 8+ Years
Special Interest : Developmental Anatomy & Genetics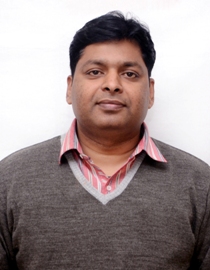 Dr. KISHORE CHANDRA THAKUR
Qualification : M.B.B.S., M.D.(Anatomy)
Designation : Associate Professor
Publications : 04
Teaching Experience : 05+ Years
Special Interest : Anthropology, Radiological Anatomy
Awards : Best Paper Presentation (Best Score) Title "Osteological Study of Sacralisation of Fifth Lumbar Vertebra" in 24th UPASICON (ASI) 2016 Department of Anatomy, Hind Institute