Master of Hospital Administration
Associated with Himalayan Hospital which is NABH accredited & includes a Cancer hospital & NABL accredited labs
Level - Postgraduate | Duration - 2 Years
MHA at HIMS is a 2-year specialized course which aims at developing knowledge & competencies on business management & healthcare administration. The program is associated with Himalayan Hospital which is NABH accredited & includes a Cancer hospital & NABL accredited labs. The students are trained for Hospital Operations, Public health, Basic Medical Sciences, Hospital Information system, etc. Under their training students are taught how to deal with economic, social, ethical, political, legal and operational challenges that hospital managers and administrators face in running healthcare facilities.
The program also provides students an exposure to various departments of hospital and are guided, mentored & trained by highly experienced faculty to sharpen their expertise. On successful completion of the course, students are capable of dealing with project planning, finance, marketing and operations that are relevant to the healthcare industry.
The program curriculum includes healthcare finance and accounting, healthcare marketing, information technology, operation management, leadership and organizational behaviour, human resource management, quality improvement and patient safety etc. To enhance competencies and provide direct exposure to work with healthcare organizations the students go through internships, guest lectures, group projects, industrial visits etc.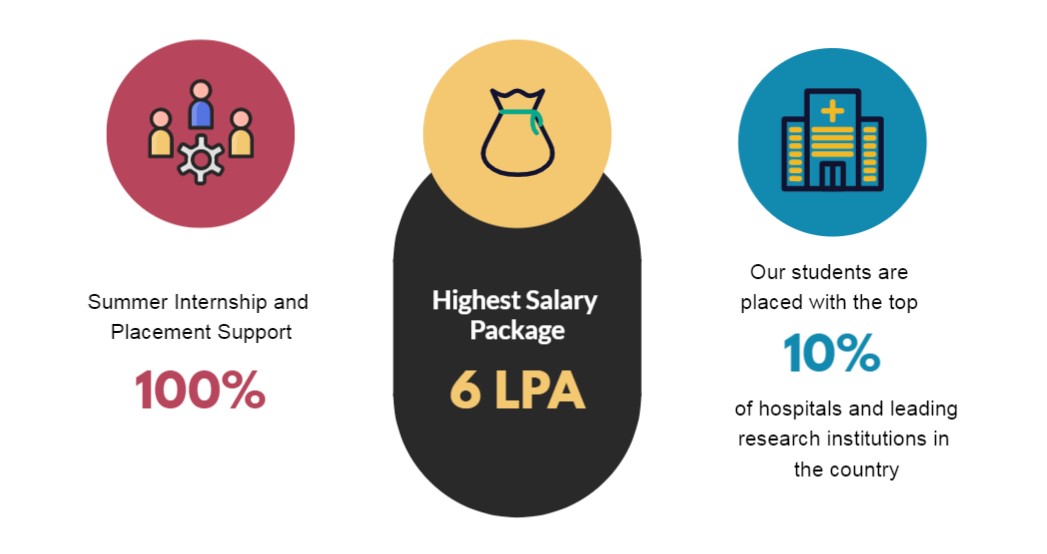 Some Of Our Top Recruiters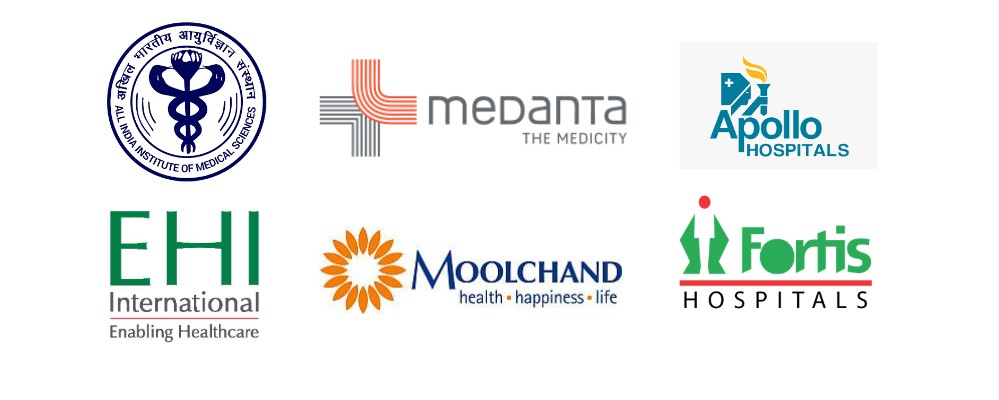 Advantages of MHA at HIMS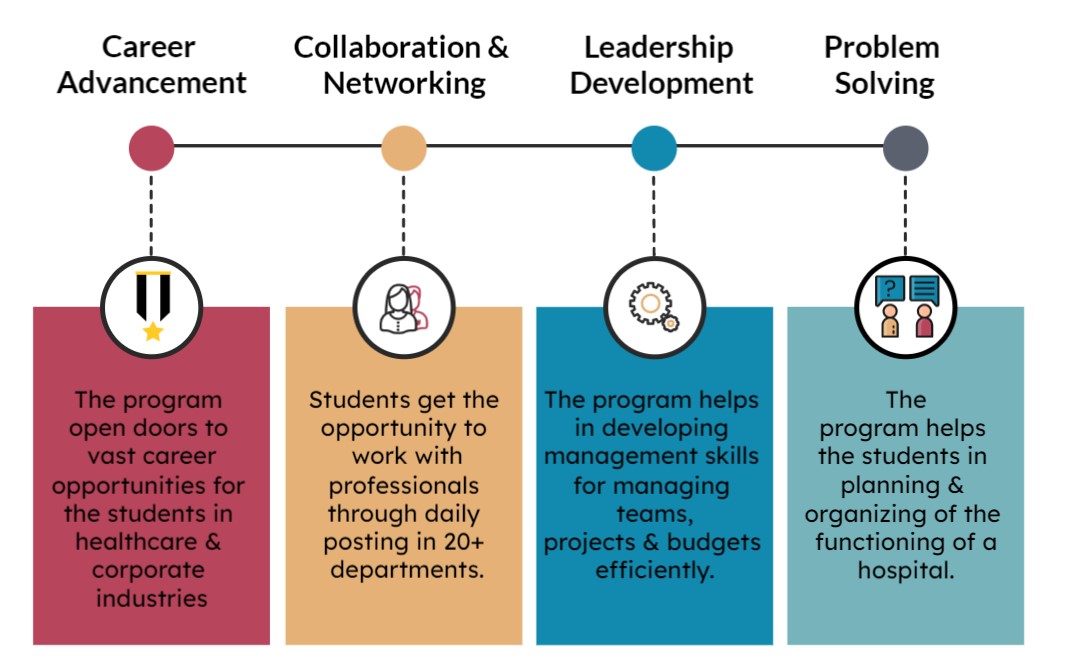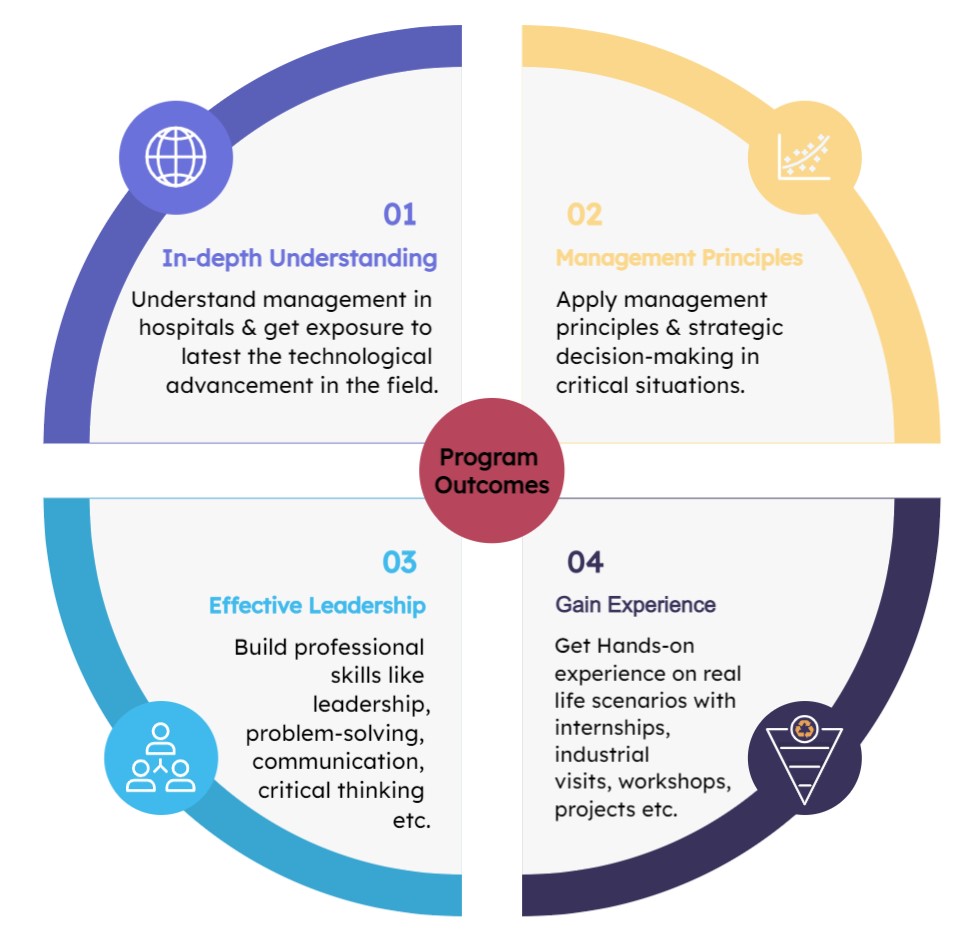 Regular Entry:
Duration: Two years (4 semesters)
---
Candidate must at least be a Graduate in Bachelor of Medicine & Bachelor of Surgery (MBBS), Bachelor of Dental Surgery (BDS), Bachelor of Ayurvedic Medicine & Surgery (BAMS), Bachelor of Homeopathic Medicine & Surgery (BHMS), Bachelor of Science (B.Sc.) Nursing, Bachelor's degree in any Paramedical course, Bachelor of Pharmacy (B. Pharm), B.Sc. (H) in Microbiology/ Biochemistry/ Biotechnology from a recognized university with an aggregate of minimum 50% marks.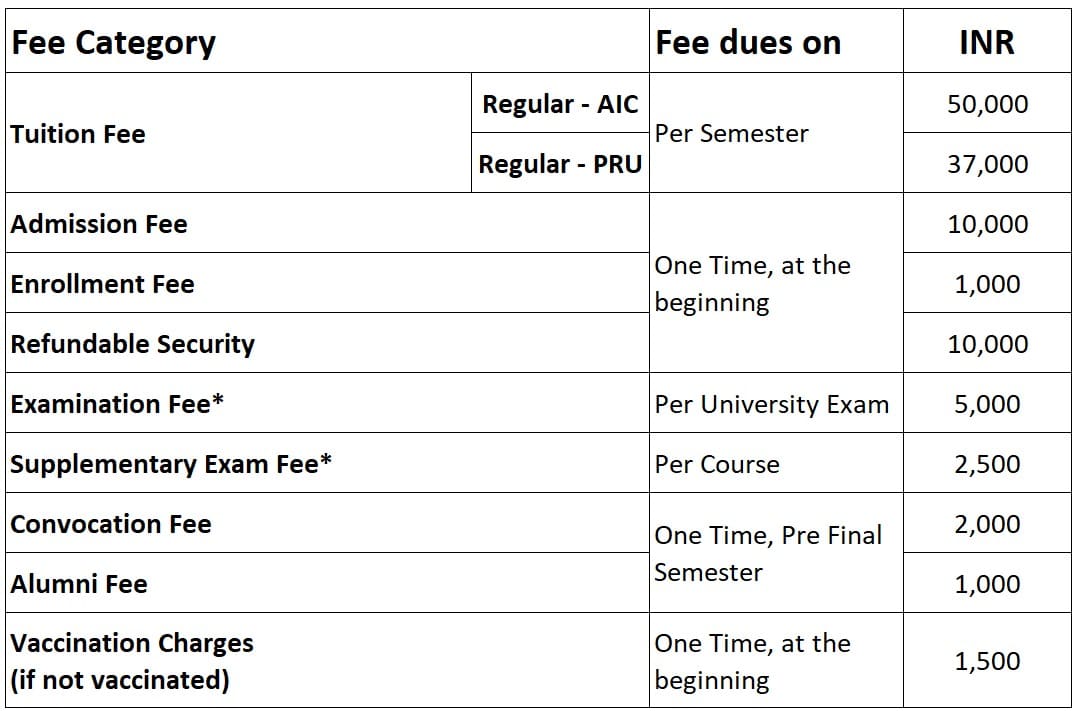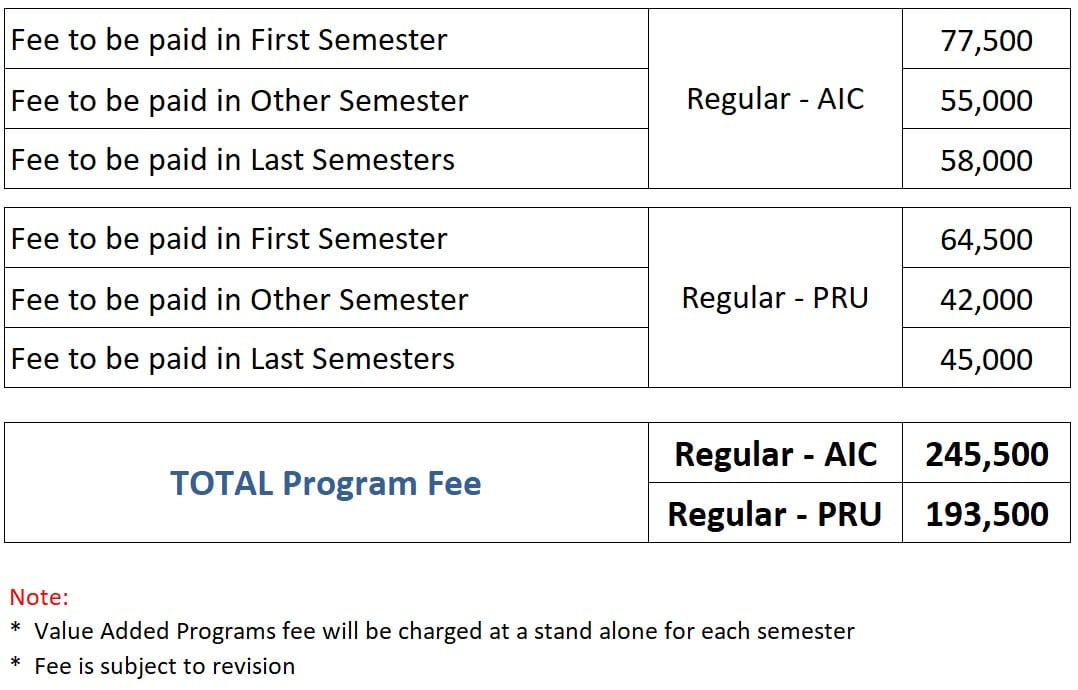 The comprehensive curriculum and practical approach of the MHA program at SRHU has helped me excel in my career, and I would highly recommend the program to anyone looking to pursue a career in healthcare administration. On completion, I gained 3 years of experience working as a hospital administrator. Additionally, my one year experience as a project coordinator for a World Bank funded project further strengthened my leadership and management skills.
I am glad that I decided to pursue my MHA (Master of Hospital Administration) from SRHU Dehradun. The university provides an excellent platform to enhance academic skills with a wonderful integration of practical exposure through its teaching hospital; which is one of the best hospitals in Uttarakhand. I am blessed to be an Alumnus of SRHU.
I would like to express my heartfelt gratitude to my faculty and seniors. My experience at SRHU was great. The MHA program from SRHU has helped me in enhancing my professional and interpersonal skills because of which I can contribute significantly to the hospital administration field.
I graduated from SRHU with a master's degree in Hospital Administration in 2021 with a solid foundation of hospital/healthcare management. After graduation, I landed a job as an International Patient Care Manager at a Medical Tourism organization eventually working my way up to a senior manager position. To recent graduates I would say, take risks and try new things. Also, networking is incredibly important, so don't be afraid to reach out to alumni or professionals in your desired field.
Pursuing the MHA program from SRHU has been the right decision that I took in my career path. The daily postings at SRHU's own NABH accredited teaching hospital provided me the hands on experience and confidence of handling the day to day operations of a hospital. It was because of this kind of hospital exposure that I got the opportunity to work at the prestigious AIIMS, Delhi as a Patient Care Manager soon after completing my MHA degree.
My time at SRHU has been full of learning and new experiences. The faculty is very helpful and always available for students. The MHA program here provides ample opportunities to work with various departments of the hospital and sharpen our healthcare management skills. From the skills learnt and the guidance that I received at SRHU, I got placed at AIIMS, Delhi immediately upon the completion of my MHA degree.
Scholarships & Fee Concession
Merit Scholarship
Up to 100% of Tuition Fees
Special Scholarship
Up to 100% of Tuition Fees for: Ward of Armed / Para Military / Police Force Personnel (Serving and Retd, Non-Commissioned Officer), Differently abled candidate, Transgender
Merit Cum Means Scholarship
Up to 50% of Tuition Fees
Fee Relaxation
25% Fee Concession for female candidate - B.Tech CSE & 26% Fee Relaxation for the students from Uttarakhand
Loan Facility
Interest free education loan
Free-Ship Scholarship
Free education to one candidate in each academic program of the University who is an orphan