Introduction
The department of Community Medicine under Faculty of Medicine, provides a unique platform for inter and cross disciplinary research bringing Science to Medicine. Apart from bench-to-bedside, department focuses on bedside-to-bench translation and extend it to the population/community level.
Programs offered are coupled with 6-9 months internship with premier organizations, viz., Medanta- The Medicity Delhi-NCR, MAX Healthcare, FORTIS, Sun Pharma, Cadilla, Zydus, etc., besides international internship. Faculty's Bio and Health sciences Researches published in top  3-5% science journals of the world have got us global recognition.
Research Thrust areas are Nutrition, Maternal & Child Health, Non Communicable Disease surveillance, Molecular Epidemiology, Thyroid homeostasis, Iodine Deficiency disorders, DNA markers & Cervical Cancer, Bioinformatic: (Population specific Data base, Drug designing, Clinical Data Management) and much more.
Community Outreach is integral to us. We keep demographic record of the beneficiaries, conduct family surveys and hold health awareness camps. Identified as the Community Health Centre for National Health Programs. The department also has collaborations with ICMR, UNICEF, WHO, USAID, UNFPA etc.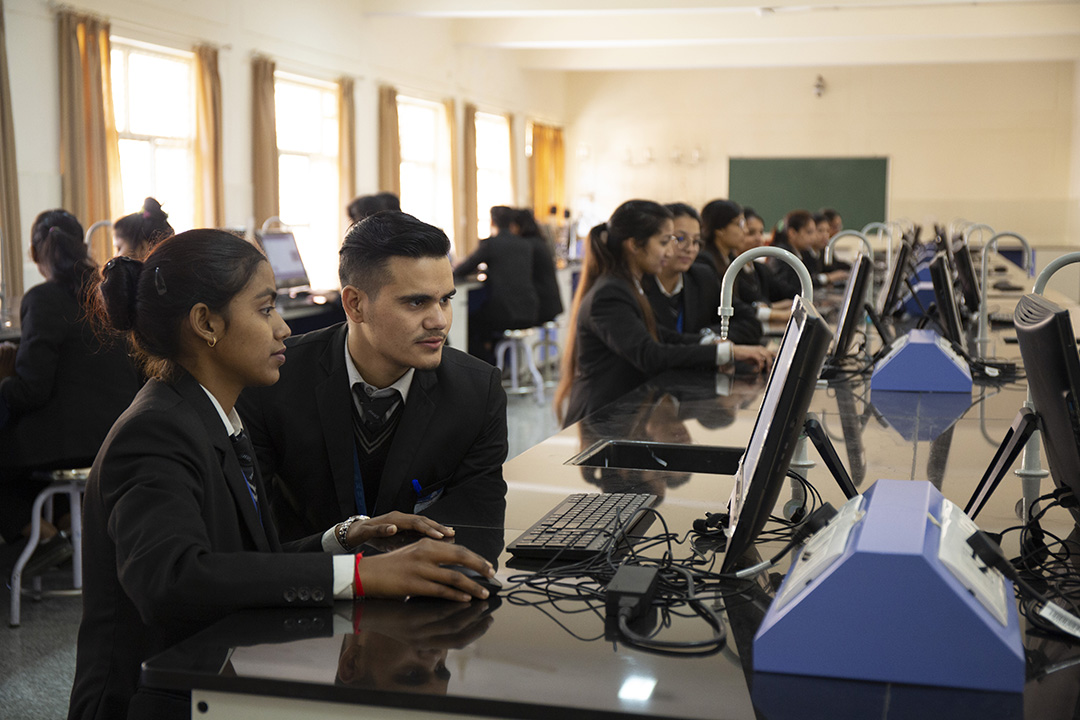 COMMUNITY MEDICINE PROGRAMMES
Master of Science (M.Sc.) in Clinical Research
This programme has a benchmarked, niche-oriented curricula with innovative experiential pedagogy. Strong student-teacher rapport, and inquiry based learning conducive to breed excellence are the hallmarks of this programme. You will have access to state-of-the-art labs and expertise in front line areas of Clinical/Biomedical Sciences. The department is proud of its global recognition with its Faculty's Bio and Health sciences researches published in top 3-5% science journals of the world. 
Students will be interacting with research-oriented, well-qualified, internationally renowned faculty during the course of study and also get a chance to present papers at National/ International forum, as well as, avail of opportunities for international internships. Students will be provided with unique opportunity to train with top medical institutions in the Health Care Industry viz. HIMS (Jolly Grant), Medanta-The Medicity (Delhi NCR), MAX Healthcare (Delhi) and premier Pharma Companies, CROs, etc.
Unprecedented growth in Pharma & Clinical industry has led to plenty of jobs in the sector. India has become a hub for Clinical trials for MNCs creating an enormous demand for skilled Clinical Science postgraduates, also, the Indian Healthcare System needs professionals to develop population-specific disease databases.
Jobs are available in the following areas-
- Pharma Companies (R&D, Drug development, Drug designing, Diagnostics, Biopharmaceuticals)
- Clinical Research Organisations (Clinical trials, Clinical Consultancy, Data analysis, Pharmacovigilance, CDM, Medical Writing,&nbsp  IPR Patenting, Bioavailability, Bioequivalence etc)
- Hospital (Clinical Data Management, Hospital Management, Hospital Information System, Diagnostics)
- Academic Medical Centers and Associated University Research Centres
- Knowledge Processing Organisations, Site Management Organisations