Plastic surgery services were started in the Himalayan Institute of medical Sciences in 1996 and have continued since then. At present there are 3 Plastic Surgeons working in the department. The department provides whole some care to patients requiring Plastic Surgery services.
The department caters to 5000 OPD patients and 2000 inpatients annually and apart from this the department also looks after emergency trauma patients.
The department has a state-of-the-art operation theatre and conducts approximately 2000 plastic surgery procedures annually.
The Department in collaboration with the Smile Train provides free cleft surgeries till date 8500 patients of cleft have been operated under the project.
The Plastic Surgery Department provides services to patients suffering from the following common ailments, apart from other procedures.
Burns
Post burn deformity
Facial injuries
Hand Surgery
Lower limb injuries
Post cancer reconstruction surgery
Cleft lip & palate
Diabetic foot
Congenital hand deformities
Congenital ear deformities
Rhinoplasty
Liposuction
The department also excels in teaching & research activities. Regular teaching activities are held for undergraduate & post graduate students. A lot many of our post graduate students have gone on to do M. Ch Plastic Surgery after completing their post-graduation.
Over the years the department has published various research in international & national journals.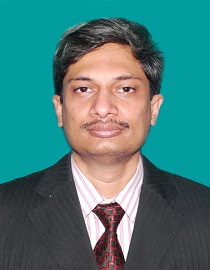 Dr. MANU RAJAN
Qualifications : M.Ch. Plastic Surgery
Designation : Professor & Head
Teaching Experience : 16 Years
Publications : 15
Special Interest  : Limb Trauma Reconstruction
Awards :Best Clinician ward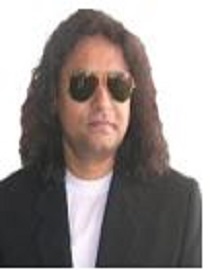 Dr. SANJAY DVIVEDI
Qualifications : M.Ch. Plastic Surgery
Designation : Professor
Teaching Experience : 32 Years
Publications : 27
Special Interest  : Plastic Surgery for Cleft Disorders, Birth Defects, Burns, Reconstructive Plastic Surgery, Aesthetic Plastic Surgery, Stress Management, Malnutrition, Ergonomic Instrument
Awards : Global Leader In Cleft Care: The Smile Train, USA
Educational Affiliate Award: Plastic Surgery Education Foundation of the USA
Award Of Honour: Rotary Club Of Addis Ababa, Ethiopia
Award Of Appreciation: Rotary International, Ethiopia
National Best Research on Burns Award: National Association of Burns India
Dev Raj Bajaj National Best Research Award For Designing Innovative Medical Equipment: Indian Association of Physiology and Pharmacology
Sushila Thaker National Best Research Award for Yoga and Naturopathy: Indian Association of Physiology and Pharmacology
Best Clinician of The Himalayan Institute of Medical Sciences Award: HIHT University
Best Surgeon Award: Awami Imdadi Society
Lions' Club Appreciation Award
Award Of Honour For Outstanding Services In Plastic Surgery, By KG Medical University, Lucknow
Modern Day Surgery Award: Madhya Pradesh Chapter, Association of Surgeons Of India.
Award of Honour: Association of Surgeons of India, Madhya Pradesh Chapter
APSI Junior Sponsorship Award: Association of Plastic Surgeons of India
Samarpan Samman Award: Amar Ujala Group
Best Medical Student in the State of Madhya Pradesh Award: Indian Medical Association
Veena Gosai Gold Medal for standing First in Obstetrics & Gynaecology: Jiwaji University
K V Wagh Gold Medal for standing First in Obstetrics & Gynaecology: Jiwaji University
Best Photographer Award
Best Cartoonist Award
Best Group Song Award
Just a Minute Award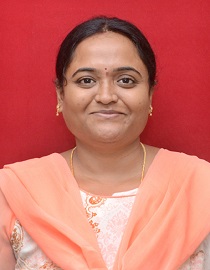 Dr. SIREESHA KONDA
Qualifications : M.Ch. Plastic Surgery
Designation : Assistant Professor
Teaching Experience : 6 Years
Publications : 22
Special Interest  : Cleft Surgery