Introduction
The Department of Yoga Science and Holistic Health, under Faculty of Medicine, has been established with the objective to deliver training in advanced areas of Yoga Science and Holistic health as also high moral values in keeping with the teachings of Swami Rama and ancient Indian gurus. The main aim is to develop the department as a Center of Excellence and deliver high quality teaching-learning matching the needs of the contemporary world of education and health industry. Yoga Science here, intersects with other allied sciences.
The department adopts combined student-centric methodology enabling them to imbibe effectively so as to match with the present-day needs of the Society. Students and Yoga aspirants are exposed to Inter-disciplinary programs & Projects, Guest key note Speakers, Lectures Group Activities, and one-on-one discussion, along with use of Multimedia.  External exposure includes conferences, seminars, symposia, special yoga workshops and camps, research/evidence based projects & practical work including therapeutic yoga training in SRHU Medical setup with the core team of senior medical faculties.
 Highlights
-  Well equipped Yoga Practical Lab
-  Research and Academic Interface
-  Interactive and Integrative Learning
-  Choice Based Credit System (CBCS) of Education
-  Advanced Learning and Teaching Methodology
-  Summer Training Assignments
-  Mentorship and Personality Development Programs
-  Program Assignments for Public Welfare
-  Educate for Holistic Health & growth
-  Higher Training for Yoga Therapy
Yoga Science & Holistic Health PROGRAMMES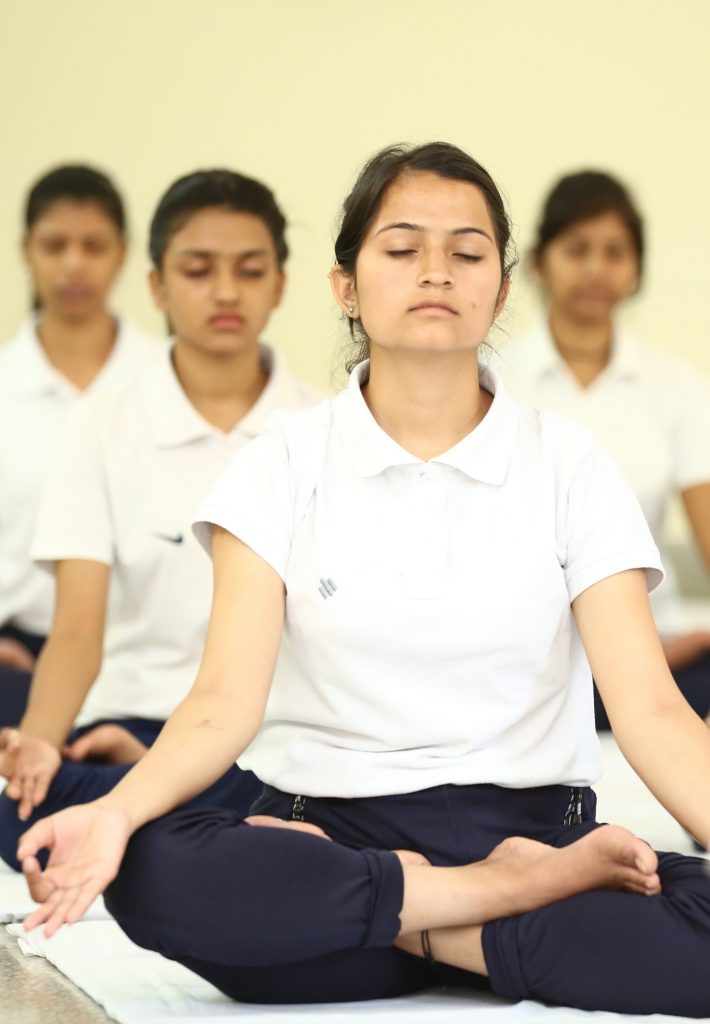 B.Sc. in Yoga Science and Holistic Health 
The program is designed to develop an in-depth understanding of fundamental and applied scientific concepts and methods of Yoga Science and allied Science that deal with the Preventive, Curative and Management aspects of Holistic Health.
Students will develop skills to investigate health issues & analyze data, critically evaluate information, undertake yoga practical laboratory investigation, and apply scientific thought.
Students will develop understanding about traditional knowledge of Yoga Science in relevance with personal and social life for a healthy and wealthy living along with awareness of social ethics and moral value in the society.
Employment Opportunities
Graduates of the Yoga Science & Holistic Health program can teach and spread their knowledge in the villages, schools, colleges, health centers, hospitals, medical sector, commercial companies, AYUSH sector, as well as, open their own Yoga Centers / Yoga Studio for Public Welfare.